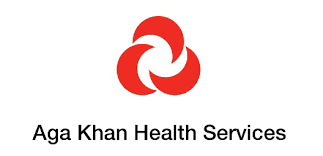 The Aga Khan Health Service Pakistan
The Aga Khan Health Service Pakistan
1887 views
Posted date
27th January, 2023
Last date to apply
5th February, 2023
Country
Pakistan
Locations
Karachi
Category
Research
Type
Full Time
Position
1
Experience
5 years
Status
Closed
AKHS, P is looking for a seasoned Program Manager to serve as Research Manager for research studies to be conducted in Gilgit Baltistan and Chitral; jointly carried out by AKHS,P and Aga Khan University. This is a Karachi based position.
Key Responsibilities
Overall oversight of study progress and execution
Hiring and oversight of study teams
Development of detailed plans for study execution and close project management of all activities and deliverables to ensure that the study is completed on time, on target, and maintaining the integrity of study protocols and following ethical research principles
Optimize use of resources between studies and various programmes underway in GBC
Take the lead in resolving issues and updating execution plans and strategies from time to time to account for delays, challenges, and obstacles
Ensuring that ethical approvals are secured from all relevant authorities and updated ethical approvals are secured from the relevant ethical review boards from time to time during study life
Stakeholder management, including government representatives, AKDN colleagues, and study partners
Ensuring that the Principal Investigator and the rest of the research team is kept fully apprised of study progress and deliverables
Ensure that principles of integrity, ethical research, confidentiality are maintained at all times in project execution and data protocols, data sharing and transfer protocols, consent protocols are maintained at all times by all staff
Manage study budgets and spending following the relevant policies of AKU and AKHS as well as the relevant donor
Set up mechanisms and processes to ensure complete compliance to all donor policies and requirements
Work as an integral and senior member of the research team to plan and execute the study
Education, Experience & Competencies
Master's degree from a reputable institution, preferably in project management, management, international development, social sciences, public health, health policy, epidemiology and biostatistics or related field
At least five years of project management experience in a public health or development program. Experience with implementing research projects would be a big plus.
Demonstrated ability to execute externally funded projects – preferably those funded by international donors
Demonstrated experience in grant compliance
Ability to meet tight deadlines
Stakeholder management
Excellent interpersonal skills and teamwork ability
Essential finance skills and general administration
AKHS is committed to reducing our impact on climate and the environment and have set ourselves the goal of striving for net-zero carbon operations by 2030. All staff is expected to take part in making this a reality. The Research Manager accompanied with his/her Line Manager is expected to identify and understand which aspects of his/her work have most impact on the environment, and define tasks, work, and personal goals within his/her work plan to reduce these impacts and bring AKHS closer to net zero.
Interested candidates meeting the criteria can apply latest by February 5, 2023
Requirements
---
Requires you to add current salary information.
Requires you to add cover letter.
Related
---