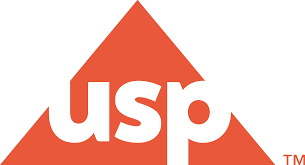 U.S. Pharmacopeial Convention (USP)
U.S. Pharmacopeial Convention (USP)
1520 views
Posted date
29th September, 2022
Last date to apply
9th October, 2022
Country
Pakistan
Locations
Islamabad
Category
INGO
Type
Full Time
Positions
1
Experience
7 years
Status
Closed
ABOUT USP
The U.S. Pharmacopeial Convention (USP) is an independent scientific organization that collaborates with the world's top experts in health and science to develop quality standards for medicines, dietary supplements, and food ingredients. USP brings together more than 1,100 talented professionals across five global locations to deliver its mission to strengthen the supply of safe quality medicines and supplements worldwide. USP is proud to be an equal employment opportunity employer (EEOE) and affirmative action employer. Employment selection and related decisions are made without regard to sex, race, age, disability, religion, national origin, color, veteran status, sexual orientation, gender identity, or any other protected class. We are committed to working with and providing reasonable accommodation to individuals with disabilities. USP does not accept unsolicited resumes from 3rd party recruitment agencies and is not responsible for fees from recruiters or other agencies except under a specific written agreement with USP.
SUMMARY OF THE POSITION
The Senior Technical Advisor position for the USAID-funded Promoting the Quality of Medicines Plus (PQM+) program provides cross-cutting management and technical support for the implementation of the activities of the PQM+ Program. The STA supports the Chief of Party (CoP) in developing work plans, developing work plans, implementation activities, timely reporting on program progress, and overall management of the country office. In the absence of the COP, s/he shall act as the point of contact to the government agencies, USAID, implementing partners, and stakeholders regarding the day-to-day implementation and management of PQM+ activities in the country. The S/he will assist the COP in evaluating and documenting program progress, proposing solutions to ensure effective program implementation, and providing technical guidance and direction to the technical team on achieving agreed-upon targets and long-term strategic objectives.
ROLES & RESPONSIBILITIES
Under the supervision and direction of the Chief of Party –the STA:
Supports the Chief of Party to provide leadership for the management of PQM+ Program portfolios funded by USAID Mission(s) field support.

Support CoP for coordination of the country's work plan development, collection of inputs from key stakeholders, and the alignment of proposed activities to PQM+ result areas and the country's health priorities.

Draft and oversee the accuracy, clarity, and quality of progress reports and other project documentation necessary for USAID reporting, ensuring they are completed in accordance with USAID and USP policies and procedures and submitted promptly.

Support CoP for implementation of program activities and manages and coordinates the delivery of the PQM+ technical activities to achieve agreed-upon deliverables and targets according to approved work plans and in support of national strategic objectives in health.

Assists the CoP in promoting strong relationships with the USAID Mission, health ministry officials, government agencies, partners, and stakeholders.

Provides high-level inputs and advising through participation in national committees in the pharmaceutical sector.

Provides oversight for the documentation of program deliverables, ensuring quarterly and annual progress reports are submitted timely and are of good quality.

Evaluate program activities' implementation and recommend appropriate actions and/or course corrections.

Provide support in supervising and evaluating PQM+ technical and/or operations staff.

Ensures program operational excellence; provides basic operations guidance to staff as needed

Performs other activities for the successful program implementation of PQM+ in the country.

Helps facilitate collaboration and coordination between government agencies active in pharmaceuticals and the PQM+ office.
BASIC QUALIFICATIONS
Master's degree in a health-related field including Pharmaceutical Sciences, Public Health, Management Sciences, or related field of study required.

Minimum of 07 years of professional experience at a senior level in medicine regulations, government health program management, or non-government health-related technical program management on USAID-funded global health program implementation and project management.

Demonstrated knowledge of USAID rules, regulations, and reporting requirements
PREFERRED QUALIFICATIONS
Expertise in regulatory systems strengthening is preferred

Familiarity with health systems strengthening is of added advantage.

Physician, pharmacist, or other health professional qualifications are highly desirable

Extensive experience leading effective, timely, and quality implementation of donor-funded (particularly USAID-funded) global health or international development projects

Significant experience working with high-level officials in USAID and country governments

Existing relationships with key donors and implementing partners working on health and pharmaceutical systems strengthen preferred

Strong people management skills, including in virtual, matrixed teams

Excellent client relationship management skills

Excellent written and verbal communication skills

Ability to work in cross-cultural settings.

Ability to demonstrate the highest degree of ethics and integrity.

Ability to travel up to 40% time.
SUPERVISORY RESPONSIBILITY
N/A
BENEFITS
USP provides you with the benefits you need to protect yourself and your family today and tomorrow. From company-paid time off and comprehensive healthcare options to retirement savings, you can have peace of mind that your personal and financial well-being is protected.
IMPORTANT NOTE
Kindly send your applications to ATTN: GPH Pakistan Recruitment at [email protected] before the closing date (October 10th, 2022). When submitting your application, write "Senior Technical Advisor" in the email Subject Line.
COMPETENCY/ LEADERSHIP ASSESSMENT
Select the 3-4 competencies in which the candidate must exhibit intermediate, advanced or expert level proficiency to be successful in the role. For definitions of each competency/sub-competency, visit the USP Competency Hub at http://intranet.usp.org/department/human-resources/usp-competency-hub
Competency: Expertise
USP Acumen
Can explain USP's mission, organization, and strategy in the context of the role, as well as policies, practices, and trends, impacting USP and its stakeholders.
Functional Knowledge
Specific expertise, skills, and abilities are required to deliver quality results.
Problem Solving
Applies advanced knowledge and expertise to solve complex challenges and deliver solutions within teams and across the organization.
Competency: Collaboration
Interpersonal Savvy
The ability to apply varying social skills across diverse situations to increase impact with people of different backgrounds and styles.
Relationship Building
Regularly invests time in initiating and sustaining relationships with colleagues and external stakeholders to drive results.
Competency: Initiative
Innovation
Motivated to incorporate new ideas and thinking into everyday problems.
Results Orientation
Consistently delivers on goals and deadlines while maintaining a high level of quality and accuracy.
Competency: Growth
Learning Agility
Driven to learn from every experience, applying insights across a variety of different situations to further understanding.
Developing Others
Places value in helping colleagues to grow by sharing targeted, actionable feedback and new insights on a regular basis.
Continuous Growth
Improves capabilities and performance on an ongoing basis by initiating and taking action on development plans.
Leadership Competencies
Possess/Establishes Respect & Peer Credibility.
Inspires Others/ Able to Drive Purpose/Effectively lead teams through change
Requirements
---
Resume attachment is required.
Related
---