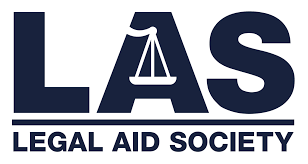 Legal Aid Society
Legal Aid Society
2193 views
Posted date
20th September, 2022
Last date to apply
29th September, 2022
Country
Pakistan
Locations
Larkana
Category
Administration
Salary
40,000 - 45,000
Type
Contractual
Position
1
Status
Closed
Title: Admin Officer
Location of Work Station: Larkana
Type of Job: Contractual
Reporting to: Manager Procurement and Administration / Regional Administration & Procurement Coordinator (Sukkur)
POSITION SUMMARY:
The incumbent shall be responsible for the overall Procurement & Admin functions as per the project work plans and proposals. Coordinating with the Head Office, maintenance of important information in a Desktop PC and/or laptop using Microsoft Windows and update records with relevant admin & procurement information. The incumbent will be responsible for, but not limited to, performing the following duties:
DUTIES AND RESPONSIBILITIES:
Leading, guiding, and /or coordination with others (staff members); and operating within a pre-defined time and budget and utilization of resources to make the environment easier from top to down.
Must work closely with all head office staff to coordinate strongly giving the organization an accurate and timely completion of all targets.
To ensure office premises are neat & clean.
To ensure that all stationery and Grocery is available for the staff members and check it on daily basis with the following of maintenance of stock register.
To ensure Vehicles are ready to move in field areas.
Issue and manage the fuel cards to the drivers on time.
Keep all fuel slips in your own record.
To ensure all CCTV cameras and Time Attendance machines are functional as well as generator is ready to use and also these all should be monitored on a daily basis and report to head office on weekly basis.
During emergencies the immediate reporting is your prime responsibility so that all information is sent to the head office.
To make all requisitions on time relating to fuel, office rent, utility bills, stationery, Grocery, IT equipment's, and Purchasing of filed related activities.
To ensure all computers and UPS, printers, and Photocopier machines are ready and functional.
To maintain the fleet related reports of consumption and fuel drawn
To maintain the repair & maintenance report of Vehicle and Generators
To ensure the scanning of the logbooks of vehicles and generators
Maintain the utility consumption report
Ensure proper documentation and record of procurement
Verify fixed asset items on monthly basis of the designated office
Maintain the inventory records of office supplies
To closely monitor billing and financial systems as well.
Ensure the internet is working in all computers of the respective officers.
Ensure all data is in safe and made the backup of all data of organization.
Support knowledge management process.
Undertake any other activity that contributes to the smooth running of the programme.
Have ability to resolve all the problems of computer accessories.
To ensure the all leave applications are sent to HR on time with proper fillings.
To ensure all administrative tasks are met on time like as arranging of field activities, issuing purchase /work orders, work completion certificates/ and invoices for payments.
All payments should be sent to head office with proper documentations/supporting in case of late head office is not responsible for any delay.
Ensure the record keeping of all documents
Good knowledge of computers, laptops, network wires, Windows, MS Office.
Perform any other official task assigned by the section head and Admin & Procurement Manager/HR Manager.
EEO Statement:
Integrated into our shared values is LAS's commitment to diversity and equal employment opportunity. All qualified applicants will receive consideration for employment regardless of sex, age, race, color, creed, religion, disability, sexual orientation, gender identity, or any other characteristics or conduct protected by law. LAS is committed to being an inclusive organization where all people are treated fairly, recognized for their individuality, promoted based on performance and encourage to strive to reach their full potential. We believe in understanding and respecting differences among all people. Every individual at LAS has an ongoing
responsibilty to respect and support a diverse environment.
Qualification & Experience:
Bachelor's degree in any respect.
02 to 03 years of proven experience working in an office environment.
Proficiency in all Microsoft Office applications.
Creative, energetic, ability to work independently with minimal supervision.
Ability to work well in a team.
Demonstrated flexibility, motivation, and maturity
Willingness to work and live in harsh conditions.
Application Process
Minorities and differently abled Ccandidates are encouraged to apply.
Interested candidates may apply online latest by 29th September, 2022.
Only Shortlisted candidates will be called for test & interview.
Please email your queries at [email protected]
The organization reserves the right to reject any or all applications.
For further information please visit http://www.las.org.pK