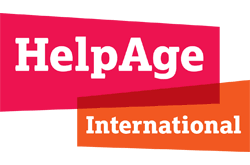 HelpAge International
HelpAge International
2943 views
Posted date
22nd September, 2022
Last date to apply
27th September, 2022
Country
Pakistan
Locations
Islamabad
Category
Project Management
Salary
PKR 62,000/- plus other benefits
Type
Contractual
Position
1
Status
Closed
Job Title: Project Support Officer
Location: Islamabad
Department: Humanitarian and Resilience Department
Contract Length: till Febryary-2023
Responsible to: Program Manager - Humanitarian and Resilience
JOB PURPOSE
The Project Support Officer will coordinate with the local partners and provide technical support for inclusion of all vulnerable groups in all project activities. Under the supervision of Program Manager, the Project Support Officer is primary responsible to support and assist emergency response activities of HelpAge. The Project Support Officer will coordinate, and monitor project activities and relationships with partners and other project stakeholders to assist the achievement of the project objectives advancing HelpAge's work serving the older people, persons with disabilities, women & children by ensuring inclusive humanitarian activities
Specific duties and responsibilities:
Support the Emergency Response team in the implementation of the program activities related to Flood 2022 response
The Project Officer will have the overall responsibility to implement, coordinate and liaison with local Partners and align HelpAge International plan to the overall project implementation plan
Support the coordination and implementation of all assigned project activities related to Flood 2022 response as outlined in the detailed implementation plan in line with HelpAge's program quality principles and standards, donor requirements, and good practices
Monitor and report any challenges and/or gaps identified to inform adjustments to plans and implementation schedules
Assist partners in their efforts to reflect on project experiences
Collect information on staff capacity needs and technical assistance needs of partner organizations and monitor capacity building and technical support activities to ensure effective impact
Complete project documentation for assigned activities. Assist with identifying information for case studies and reports on promising practices
Prepare periodic reports and case-studies
SAFEGUARDING RESPONSIBILITIES
Preventing harm and abuse from our people, operations and programmes to anyone that encounters our work;
Report all safeguarding incidents they see, hear, hear about or suspect, using our internal reporting mechanism;
Complying with all safeguarding framework policies and practices
Completing mandatory training courses relating to our safeguarding policy framework and comply with HR vetting procedures.
Reducing the risk of harm and abuse in the field;
Involving communities in the design of programmes and complaint response mechanisms, be responsible for implementation and review;
Attending specialist field training on safeguarding as required;
Maintaining maps of support services for survivors;
Receiving and responding to complainants/survivors and ensuring that no further harm is done, following a survivor-centred approach, using the principles of psychological first aid, and signposting to relevant local services as needed
Reporting all safeguarding incidents, they become aware of
Experience & Skills:
Master's Degree in social sciences from a recognized institute
2-3 years working experience in similar position
Foundational knowledge regarding compliance to donor requirements, and being a part of annual reporting practices
Foundational knowledge of budget tracking and project management
Good level of proficiency in Microsoft office
Good knowledge of quantitative/qualitative data analysis
Strong interpersonal skills
Our Values
we work hard to achieve our goals together as a team with a clear shared purpose. Everyone who works at the organization shares our values and are committed to behaviours that demonstrate and support them.
Our values inform how we work together:
Inclusive
We respect people, value diversity and are committed to equality.
Impact
We value and recognise the contribution of our staff and network members as we put older people at the centre of everything we do.
Partners
We work alongside network members and others to increase reach, influence and impact. We are committed to a culture of collaboration and building positive relationships.
Learning
We are passionate about learning, accountable and work together to find creative solutions
Equal Opportunities:
We committed to creating an inclusive working environment, promoting and providing equal opportunities and respecting diversity in employment. We welcome applications from all suitably qualified individuals regardless of their age, disability, gender reassignment, marriage and civil partnership, pregnancy and maternity, race, religion or belief, sex and sexual orientation. Local candidates will be given preference. We encourage and facilitate a flexible working environment.
Note: Positions will be filled on rolling basis.
Requirements
---
Requires you to add current salary information.
Resume attachment is required.
Related
---