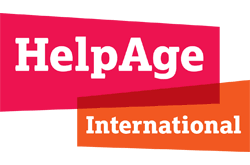 HelpAge International
HelpAge International
3726 views
Posted date
18th September, 2022
Last date to apply
26th September, 2022
Country
Pakistan
Locations
Islamabad
Category
Project Management
Salary
100,000 plus other benefits
Type
Contractual
Position
1
Experience
4 years
Status
Closed
Job Title: Emergency Coordinator
Location: Islamabad
Department: Humanitarian and Resilience Department
Contract Length: till Febryary-2023
Responsible to: Program Manager - Humanitarian and Resilience
JOB PURPOSE
Emergency Coordinator will work closely with the Program Manager and responsible for oversight of field assessments and coordination activities over emergency response and recovery programs on the ground. Emergency Coordinator will ensure smooth, efficient, and effective implementation of emergency response programs. S/He will be responsible for leading the emergency response and providing guidance and support to the emergency program teams and partners, capacity mapping and assessment of the rapidly changing needs in the flood affected areas (or other emergencies as they arise), planning and implementation of response, and documentation of learnings and ensure inclusion of older people & persons with disabilities in inclusive humanitarian response activities
Specific duties and responsibilities
Will be co-lead in the overall Floods 2022 Emergency Response of HelpAge International
Provide technical support, capacity building and guidance to the emergency program teams and implementing partners
Provide support to Program manager in planning, designing, monitoring, and reporting humanitarian/emergencies program
Monitor and analyse humanitarian situation in the country related to flood 2022
Ensures feedback from the emergency affected communities, document it and share with the country emergency response team
Develop Scenario Based Response Plan and revise when needed
Strengthening systems in the organization for preparedness and timely response emergencies
Build capacity of identified local implementing partners in the country for emergency preparedness and response
Manage stakeholders for humanitarian program implementation including UN agencies, humanitarian partners, Law Enforcement Agencies (LEAs) and government authorities
Engage with Implementing Partners for program implementation and capacity building
Works in close coordination with procurement and finance teams, for timely implementation of procurement plans
Ensure excellent coordination with the implementation team, as well as key humanitarian stakeholders
Strong coordination with local administration in the targeted emergency response locations
SAFEGUARDING RESPONSIBILITIES
Preventing harm and abuse from our people, operations and programmes to anyone that encounters our work;
Report all safeguarding incidents they see, hear, hear about or suspect, using our internal reporting mechanism;
Complying with all safeguarding framework policies and practices
Completing mandatory training courses relating to our safeguarding policy framework and comply with HR vetting procedures.
Reducing the risk of harm and abuse in the field;
Involving communities in the design of programmes and complaint response mechanisms, be responsible for implementation and review;
Attending specialist field training on safeguarding as required;
Maintaining maps of support services for survivors;
Receiving and responding to complainants/survivors and ensuring that no further harm is done, following a survivor-centred approach, using the principles of psychological first aid, and signposting to relevant local services as needed
Reporting all safeguarding incidents, they become aware of
Experience & Skills:
Master's degree or equivalent in Disaster Management, Development Studies, International Development Social Science or relevant discipline
4-5 years of experience in coordination in emergency response projects
Strong communications skills and ability to work in teams and network with partners
Familiarity with core humanitarian standards and understanding of requirement of donors
Good in report writing skills
Willing to travel in flood affected areas/project implementation areas
Good skills of computer (MS Office including database management)
Our Values
we work hard to achieve our goals together as a team with a clear shared purpose. Everyone who works at the organization shares our values and are committed to behaviours that demonstrate and support them.
Our values inform how we work together:
Inclusive
We respect people, value diversity and are committed to equality.
Impact
We value and recognise the contribution of our staff and network members as we put older people at the centre of everything we do.
Partners
We work alongside network members and others to increase reach, influence and impact. We are committed to a culture of collaboration and building positive relationships.
Learning
We are passionate about learning, accountable and work together to find creative solutions
Equal Opportunities:
We committed to creating an inclusive working environment, promoting and providing equal opportunities and respecting diversity in employment. We welcome applications from all suitably qualified individuals regardless of their age, disability, gender reassignment, marriage and civil partnership, pregnancy and maternity, race, religion or belief, sex and sexual orientation. Local candidates will be given preference. We encourage and facilitate a flexible working environment.
Note: Positions will be filled on rolling basis.
Requirements
---
Requires you to add current salary information.
Resume attachment is required.
Related
---