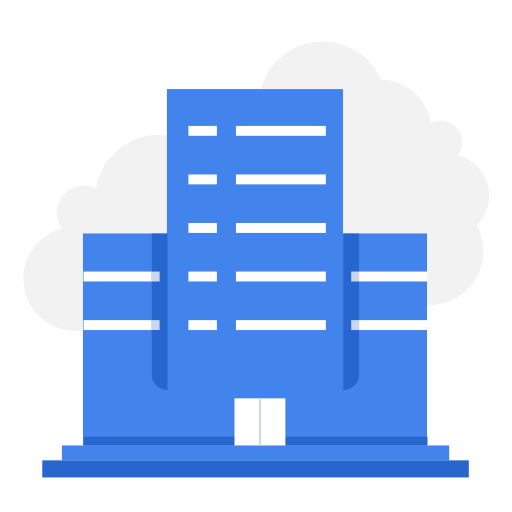 Confidential
Consultant for development of Manual & Training on Psychological First Aid (PFA)
Confidential
1749 views
Posted date
13th September, 2022
Last date to apply
23rd September, 2022
Country
Pakistan
Locations
Peshawar
Category
Gender
Type
Consultant
Status
Closed
Terms of Reference (TOR)
Development of Manual & Training on Psychological First Aid (PFA)
Introduction:
An international emphasizes on co-localization and integrated programming to develop a supportive nexus between humanitarian and development interventions. The organizational country strategy for 2020-24 has three key programmatic priorities: 1) Gender Equality, Protection and Respect; 2) Climate Resilient Water, Sanitation, and Hygiene (CRWASH) and 3) Social Cohesion, Diversity, and Understanding.
Background of the assignments:
Women are 48.54 % of Pakistan. They have made great strides in every sphere of life making their mark leaving a positive impact on society and country. This requires provision of an enabling environment where women and young girls can make strategic life choices. It in turn, required public-private partnership to educate, train, sensitize and encourage young girls and women for self-realization.
Gender-based Violence is a violation of human rights. There is no quick fix to resolve. Gender-based violence has increased manifold in the context of COVID-19 world-wide. Pakistan is no exception to it. There has been an increase in reported cases of harassment (physical and lately cyber), sexual violence, honor killing, and abduction in Peshawar and other districts of Khyber Pakhtunkhwa province. The increase in cases is attributed to a lack of knowledge on how to protect and report against physical and cyber harassment among adolescent girls and women. The counterproductive measure lies in provision of information, knowledge on laws so that young girls and women can counter various forms of gender-based violence.
A brief introduction of parties to the MoU, Special Initiative on Gender Based Violence is provided as under.
Ombudsperson Secretariat Govt of Khyber Pakhtunkhwa
Office of Ombudsperson is a grievance redressal forum for inquiry/ proceedings in cases of harassment after the promulgation of the Protection against Harassment of Women at the Workplace Act, 2010. The complainant can be a woman or man and employees include regular or contractual whether employed on daily, weekly, monthly, or hourly basis and include an intern or apprentice. The complaints that fall in the definition of Harassment at the Workplace as per the Act are admissible while complaints of administrative or other nature may not fall within the purview of Ombudsperson. After cases are accepted by this office, show cause notices are issued to the accused, detailed hearings are conducted, and the final decision is announced.
Under the Khyber Pakhtunkhwa Enforcement of Women Property Rights Act 2019, the Ombudsperson office has additional jurisdiction to address complaints of women who are deprived of their rights to property in the province.
Implementing Partner:
Local Partner is a civil society organization that works in partnership with communities, humanitarian, and development organizations through a participatory, demand responsive, gender and poverty sensitive integrated development approach in Khyber Pakhtunkhwa province including newly merged areas.
Special Initiative
The project primarily aims to strengthen the Provincial Ombudsperson Office by establishing the Help Desk to facilitate visitors. In total, 20 women will be identified by the Ombudsperson office who will be trained in psycho-social first aid. A Rapid Action Task Force will be constituted that will operate under the Ombudsperson office to provide psycho-social first aid within Peshawar and other areas. In addition, the public-school girls, female instructors, and mothers will be trained on menstrual hygiene management (MHM), physical and cyber harassment. To document good practices and to further strengthen government's response mechanism for the prevention of GBV (i.e., psycho-social support, legal assistance, protection, right to inheritance, and early child marriages) a learning initiative will be undertaken. The prime objective of the pilot intervention in Peshawar is to build the capacity of relevant government departments such as the Provincial Ombudsperson, Khyber Pakhtunkhwa which seek to curb GBV and facilitate women to acquire access to their right to inheritance across the province with a specific mandate. In addition, it aims on raising awareness among school girls (age group 13-17), teachers, and mothers with respect to menstrual hygiene management, and physical and cyber harassment.
The Assignment
Violence Against Women includes physical, psychological, and emotional abuse, domestic violence, rape, murder, acid attacks, and forced marriages. The Human Rights Watch Annual Report 2022 has documented allegations of extensive rights abuses against women in Pakistan. It is ranked 167th out of 170 countries on the Global Women, Peace, and Security Index.
An INGOis looking to hire the services of an experience resource person, consultant/consulting firm, to design manual & conduct training on psychological first aid who would provide the services to target population through the KP Ombudsperson office, Peshawar.
In total, 20 women will be identified by the Ombudsperson office who will be trained in psycho-social first aid. A Rapid Action Task Force will be constituted by PFA-trained psychologists that will operate under the Ombudsperson office to provide psycho-social first aid to GBV survivors within Peshawar and other areas.
Purpose of the Training
The purpose of Psychosocial First Aid(PFA) is to provide relief and facilitate emotional recovery to the individuals suffering from psychosocial trauma by means of screening/diagnosis of the victims, offering technical advice, identifying their immediate needs, their strengths and abilities to meet their needs. The training will focus on building knowledge and skills to the trainees in following areas:
Understanding of PFA concept and approaches

How to screen and identify the PFA cases which are the potential beneficiaries

Introduction to counselling including ethical considerations

Practical communication skills with people with distress, shock and trauma

Basic knowledge and skills to practice the PFA on target beneficiaries

A common understanding of stress management techniques and methods

Record keeping and documentation with confidentiality and non-disclosure
Expected Deliverables
The following are the key deliverables under this consultancy:
Develop selection criteria for identifying 20 women in consultation with Ombudsperson's office for training.

Undertake training needs assessment to design, develop and deliver training manual for a period of 7 days

Training content/ manual to be in English and Urdu languages (maximum 30-40 pages) covering the definition of the PFA concept, causes, and reasons for psychosocial disorders/problems, strategies, techniques, tips to manage psychosocial problems, counseling techniques, ethical issues in counseling, etc.

The manual must entail developing formats and guidelines for use by the counselors for preparing personal profiles of the individuals, checklists and templates to list symptoms and advice offered, templates for recording proceedings, and document follow-up meetings as annexures.

Printing of 100 training manuals (50 in English and 50 in Urdu language)

Training report (including pre and post-assessment of trainees).
Assignment Duration and Reporting
The total duration of the assignment will be 30 working days, including manual development, training, and reporting. The consultant will report to the Programme Coordinator - Gender Equality Protection and Respect
Roles and Responsibilities
The Organization:
- The contracting authority ( the Organization ) will be responsible for the overall management and facilitation of this assignment under the project. The facilitation includes the selection of training participants, venue, banners, training certificates, meals & refreshments, and moderating of the training session.
- The financial disbursements to the consultant will be the responsibility of the contracting authority
Consultant:
- The consultant will share the draft manual with the organization for review and final approval.
- The consultant will be responsible for His/her accommodation and logistics in Peshawar
- The consultant will share the final training report with the organization for review and final approval
- The consultant will submit invoices for the process of payment as per the agreed terms of payment in the services contract.
Essential Skills & Competencies
University Degree in Psychology, Social Work, Public Health or another related field

At least five years of professional experience on issues related to psychotherapy and mental health

At least three years of documented experience in developing and delivering interactive participatory training sessions

Excellent skills in presenting complex technical information in an easily understandable way
Submission of EOI and Contract Detail
The interested consultant/firm must submit their technical and financial proposal based on the terms of references mentioned above. The technical proposal should include an Expression of Interest, profile (cv) of consultant/ firm including experience in handling similar assignments, three professional references and a previous work sample.
The application must not be submitted later than 23 Septmebr, 2022, included with the subject line "EOI for Psychological First Aid training in Peshawar, KPK" to the email address: [email protected]