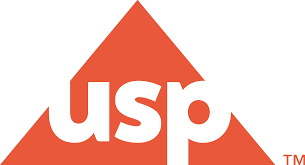 U.S. Pharmacopeial Convention (USP)
Global Safety & Security Consultant
U.S. Pharmacopeial Convention (USP)
1938 views
Posted date
12th September, 2022
Last date to apply
25th September, 2022
Country
Pakistan
Locations
Islamabad
Category
INGO
Type
Consultant
Positions
1
Experience
5 years
Status
Closed
ABOUT US
The U.S. Pharmacopeial Convention (USP) is an independent, scientific nonprofit organization focused on building trust in the supply of safe, quality medicines. We are working to strengthen the global supply chain so that the medicines people rely on for health are available when needed and work as expected. USP's Global Health programs work with donors and partners in low- and middle-income countries to advance access to quality-assured essential medical products and strengthen supply chains to address critical global health threats such as COVID-19, tuberculosis, HIV and AIDS, and maternal and child health conditions.
PQM+
The Promoting the Quality of Medicines Plus (PQM+) program is a five-year U.S. Agency for International Development (USAID)-funded cooperative agreement with a goal to sustainably strengthen medical product quality assurance systems in low- and middle-income countries (LMICs). PQM+ provides technical assistance to Medicines Regulatory Authorities in a number of countries in Asia. This cooperative relationship supports the Drug Regulatory Authority of Pakistan (DRAP) for regulatory reforms, quality assurance systems, and strengthening the quality control laboratories in Pakistan. Moreover, PQM+ also provides technical capacity building in close coordination with DRAP and provincial health authorities.
ROLE OVERVIEW
USP – PQM+ seeks a Safety and Security Consultant to manage safety and security in support of program implementation. Under the guidance of USP's Director Global Security (based in Rockville, USA), and in close collaboration with the Chief of Party & Deputy Chief of Party (based in Islamabad, Pakistan) and a third-party service provider contracted to provide specific journey management support for USP – PQM+ traveler(s) arriving in Pakistan and working in the major cities. The Consultant(s) will be called to work on an as-needed basis under specific Work Orders and will report to the Consultant Supervisor listed on the Work Order. The Safety & Security Consultant will monitor global security events from various sources and report security recommendations to the respective office, business venue, or traveler with a view to reducing or avoiding risk where possible. The Safety and Security Consultant will not usually be expected to travel but will be responsible for providing the USP – PQM+ Pakistan program safety and security support in the following areas:
KEY RESPONSIBILITIES
Continuous and timely monitoring and sharing of relevant safety and security information that may impact USP security with the Pakistan office and Director Global Security. Resources include USP-provided security advisories as well as online resources and media. e.g., movement restrictions, protests & demonstrations, and serious incidents that may impact USP security.

Arrange, manage and monitor secure USP traveler movements, including airport pick-up/drop-off and business travel.

Brief and communicate closely with the USP traveler and coordinate with the Director Global Security

Communicate with the relevant security provider to arrange and manage pickup-up, drop-offs, and local ground transportation and monitor activities closely when working with the USP traveler and coordinate with the Director Global Security.

Continuously assess the Safety and Security environment and devise risk reduction measures as related to movement schedules, changes to travel schedules, and sharing of relevant safety and security information to the USP traveler, Deputy Chief of Party, and Director Global Security.

Maintain and update USP's approved hotel list by annual visits and assessments of hotels in all areas of travel and for venue activities (i.e., training) and liaise closely with hotel staff during USP staff travel.

Work closely with the Deputy Chief of Party, manage and monitor travel to include:
Briefing incoming travelers of ongoing and likely incidents and events, hotel safety, traveled safety, and expected safety and security measures.

The approval of visit locations based on adverse activities such as crime, terrorism, and security force activity that may impact USP traveler safety

The approval of travel dates based on ongoing environmental factors such as demonstrations and protests or national events

Selection, screening, management, and maintenance of all preferred transport and accommodation vendors

Close monitoring of all travel, including incoming international travelers, and close liaison with the security vendor to ensure seamless security provision throughout the trip

Providing face-to-face and remote security briefings as relevant

Monitoring of traveler safety and security while in-country

Close coordi

nation with the Director Global Security to ensure he/she is updated with all significant movement points and areas of concern or pro

blems
Further responsibilities include but are not limited to:
Work closely with the Deputy Chief of Party and maintain daily contact with travelers to establish their well-being, location, and security environment in their area whilst in travel status.

Area of interest is global, excluding Continental USA, and includes but is not limited to:
Current travel, including likely transit hubs

Planned travel

USP business venues - such as labs or training locations

USP office locations
Incidents of a particular security and safety notes include but are not limited to:
Terrorist events and incidents

Crime increases, patterns, and trends

Civil disorder, security force activity, and coups

Conflict

Natural disaster

Health concerns

Travel accidents, such as air crash incidents
Continuously assess the global Safety and Security environment and recommend risk reduction measures to the Director Global Security

.
DELIVERABLES (PERIOD OF PERFORMANCE SEPTEMBER 30, 2022)
Providing support in USP Travel Security Clearance & Tracking

Daily or as available, Incidents Reporting

Monthly Invoice & Activity Report
Upon As & When on a required basis
QUALIFICATIONS
Bachelor's degree in Business Administration or other relevant field required.

Minimum of 5 years of progressively responsible experience in safety and Security management required

Prior Work Experience with INGO and Donor funded Projects.

Prior Work Experience with Ministries and Drug Regulatory of Pakistan.

Results-driven with demonstrated successful outcomes.

Ability and desire to work well with diverse employees and customers in a cooperative and friendly manner.

Ability to handle multiple priorities in a fast-paced environment.

Excellent written and verbal communication skills.

Ability to work flexible hours when needed.
PERIOD OF PERFORMANCE
The anticipated period of performance will be November 01, 2022, to September 30, 2023, for the entire Master Consultant Agreement.
The scope of the work defined herein should be implemented before September 30th, 2023. The assignment will be required a maximum of 180 Working Days Level of Effort (LOE) and will be based in Islamabad.
GEOGRAPHIC AREA
The selected individual will work with the USP Pakistan team based in Islamabad.
EVALUATION CRITERIA
Previous Experience - 35%

Qualification and Education - 40%

Financial Proposal- 25%
INSTRUCTIONS
The applicant is required to have the aforementioned professional and technical qualifications. Only the applicants who hold these qualifications will be shortlisted and contacted.
IMPORTANT NOTE
Please send CV/, 3-References, and Daily Rate by downloading the following ANNEX – D (Template):
https://drive.google.com/file/d/1SNQftPHB25vpRZTcznnsDrFRB8d2r7d1/view?usp=sharing
The Quoted per Day Rate (PKR) should be inclusive of all applicable taxes.
Kindly send all Technical and Financial Proposals to ATTN: USP Pakistan Procurement at [email protected] before the closing date (September 25, 2022). When submitting your application, write "Global Safety & Security Consultant" in the email Subject Line.
Requirements
---
Requires you to add current salary information.
Resume attachment is required.
Related
---