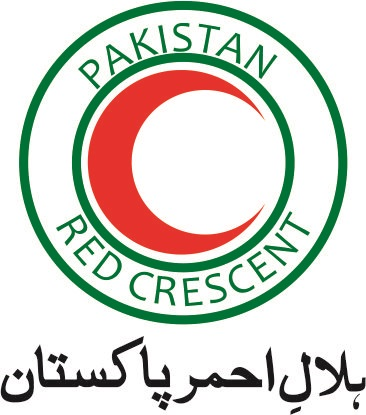 Pakistan Red Crescent
Pakistan Red Crescent
3169 views
Posted date
12th September, 2022
Last date to apply
26th September, 2022
Category
Community & Social Services
Position Title : RFL Officer

Location

Islamabad

Department:

Restoring Family Links (RFL)

Reporting to

DD-RFL and AD-RFL
Organization Vision

Saving Lives, Uniting People, and changing minds for healthy, safe, and resilient communities

Organization Mission

The Leading humanitarian organization of Pakistan, Committed to preventing and alleviating human suffering by mobilizing the power of humanity through volunteers.

PRCS Fundamental Principles

Humanity

Impartiality

Neutrality

Independence

Volunteer Service

Unity

Universality

Position Objectives:

Under the direct supervision of the RFL PO, the position contributes to the implementation of the Restoring family links services; by ensuring individual case management, field follow up, maintaining contact with beneficiaries, organizing referrals to appropriate institutions/organizations. The position would also contribute to coaching and providing support to RFL staff and Volunteers in the field in particular, reminding them on RFL criteria, guidelines and data processing procedures.

S.No

Specific Duties, Responsibilities, and Accountabilities:

1.

Under the direct supervision of RFL PO, coordinate and manage the incoming and outgoing flow of individual cases i.e. Tracing requests, Allegations, Red Cross Messages, Salamat, Unaccompanied/Separated children, Family Reunification, etc.

2.

Under the direct supervision of RFL PO, coordinate and manage the caseload linked to detention visits in Sindh and Adyala including; organizing individual forms, preparing embassy notifications, transmission of RFL requests, provide working list and feedback to RFL detention team for next visits, consolidating statistics etc.

3.

Close coordination with the ICRC Islamabad Delegation and, PRCS Branches; ensure robust follow up of individual cases and timely exchange of case updates/progress.

4.

Contribute to data entry and processing of RFL cases in the case management system & provide timely lists of cases & updates to the field teams at PHQs

5.

Contribute to ensuring individual filing system is in place and files are up to date. Individual files are in a safe and locked cabinet with access only to permitted RFL staff.

6.

Contribute to mobilizing RFL response in the wake of any disaster or, emergency including assessing RFL needs, deployment of RFL volunteers in the field and compiling updates and stats on the services delivered

7.

Contribute to Implementation and monitoring of the program activities as per annual budget and LFM.

8.

Contribute to establishing and updating RFL guidelines, data processing procedures, RFL forms and templates & ensure RFL staff and volunteers have necessary access to them.

9.

Contribute to training/coaching and development of the RFL staff and volunteers at National and provincial level. When needed, provide support to PHQ RFL Managers in conducting capacity building activities for staff and volunteers

10.

Contribute to identifying RFL success stories to promote in accordance with RFL Code of conduct on Data protection & liase with COM unit

11.

Identify train and maintain a pool of volunteers to mobilize for RFL activities including collection and follow up of tracing requests, delivery of Red Cross Message etc. in Islamabad and adjacent areas.

12.

Ensure follow up of people contacting PRCS for RFL services. Schedule appointments with the requesters or attend those visiting PRCS NHQ office to collect appropriate RFL requests as per needs.

13.

Contribute to internal and external reporting on program activities, progress and monitoring including to monthly narrative and financial reports.

14.

Contribute to conducting specific RFL needs assessments & activities in close coordination with ICRC and PRC RFL team

15.

Whenever needed, provide support to RFL team during detention or field visits.

16.

Provide coaching and support to the provincial staff and volunteers involved in the implementation of RFL activities

17.

Contribute to setting priorities and deadlines, organizing the work, assigning tasks and responsibilities, monitoring results and lessons learnt

18.

Ensure hierarchy is duly and timely informed of the key activities, challenges and/or any operational developments

19.

Ensure that the activities are carried out in line with the allocated budget and within the RFL framework

20.

Keeping accurate records of activities, particularly the hard and soft files of individual cases.

21.

Timely share the RFL cases follow-ups, reports, minutes of meeting with management.

22.

Participating in the RFL coordination and planning meetings and propose changes for improvements if needed

23.

Contribute to updating stakeholder mapping and ensure MoM of meetings conducted are shared timely with team

24.

Contribute to building and maintaining contacts with external stakeholders to promote RFL activities and provide necessary information when needed

Education

Masters/16 years of education in social sciences preferably Psychology, Sociology, Social Work, Anthropology and Law.

Experience.

Minimum 4 years' working experience in planning, implementation, monitoring and evaluation. Preference will be given to a person with experience of protection program planning
Ability to work in complex situations and capable of managing team work during emergencies
Good command of written and spoken English and Urdu

Skills/ Knowledge

Good computer skills, inclusive of Office Suite tools (Excel, Word, PowerPoint)
Good communication skills

Maximum Age :

Age limit up to 35

Traveling.

Flexibility to travel into the fields for conduct of monitoring & other related tasks.
Applicant's candidature is subject to complete scrutiny/verification of documents & information and it can be canceled at any stage if any discrepancy is found.
Only shortlisted candidates would be called for test/interview.
No TA/DA will be admissible for appearing in the test/interview.