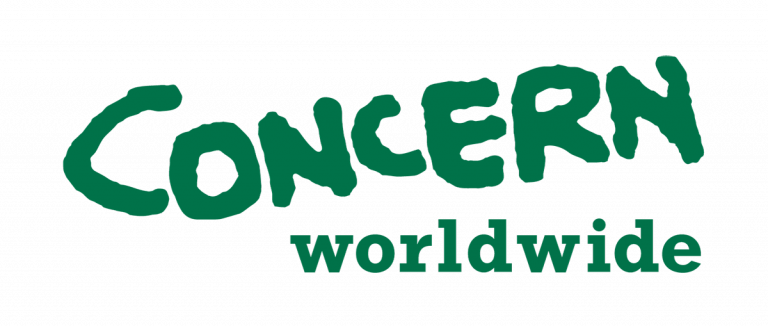 Concern Worldwide
Finance Officer (Female Only)
Concern Worldwide
1488 views
Posted date
25th September, 2022
Last date to apply
1st October, 2022
Country
Pakistan
Locations
Islamabad
Category
Finance
Status
Closed
As per our Safeguarding Policy we will be checking your valid CNIC, and proof of holding the required qualifications and experience at the time of test/interviews.
All applicants must submit self-declaration (attachment available with JD) of previous criminal conviction as part of the application process.
Reporting To: Finance Coordinator
Job Status: Contractual
Job Location: Islamabad with field visits
JOB PURPOSE / SUMMARY
The Finance Officer (FO) will be responsible for the recording and management of day to day financial transactions including payments to the suppliers/vendors or staff/consultants. The FO will also make sure that sufficient and appropriate documentation is maintained at the Country Office Islamabad. This will include efficient management of voucher files. The FO will liaise with the field offices to ensure that the month end procedures are properly followed ensuring smooth monthly closing and would assist the Finance Coordinator (FC) in supporting the process eventually leading to the generation of Management Accounts. She will ensure that the Concern Worldwide financial policies and procedures are implemented in a standardised manner and in true spirit.
MAIN DUTIES AND RESPONSIBILITIES
Bookkeeping and Financial Reporting
The FO will ensure that the field staff adheres to the internal controls, makes necessary accounting adjustments and keeps books of accounts as per standard procedures. She will do day to day payments, adjustments and will keep books of accounts for COUNTRY OFFICE. She will be responsible for providing basic audit information to the internal/external auditors.
The FO will assist FC in finalization of books of accounts and adjustment journals to be loaded into MGP. She will also support the FC in the preparation of monthly financial reports leading to the production of Management Accounts. Provide support in Management Accounts Analysis to FC / FS for necessary advice to Country Management Team (CMT). She will constantly review operational financial procedures for further improvement.
Treasury
The FO will coordinate with the field teams in preparation of cash forecasts. She will arrange opening/closing of field bank accounts and any changes to the bank signatories. Pay staff dues including monthly salaries.
Grants Management
FO will coordinate with field finance team and FC to consolidate information for development of initial donor financial reports. Assist FC in conducting preliminary review of these donor reports before submission to CFC/FS. Support FC to do donor allocation in Microsoft Great Plains (MGP).
Taxation
FO will ensure that tax regulations are properly followed up in line with local legislation. She will also ensure that returns and processes are correctly prepared and followed. Stay updated with any change/update in current regulations, practices, tax laws and reporting requirements.
Accounting for Provident Fund transections
Regular Accounting of all transactions of the fund including the following;
- Employer's Contributions;
- Employee's Contributions;
- Investments by the Fund (CDR);
- Payments to Outgoing members;
- Temporary & Permanent withdrawals by members of Provident Fund;
- Repayment of Temporary withdrawals by members of Provident Fund;
- Profit/ Income on Bank Accounts and Investments;
- Interest Income on Temporary Withdrawals by members of Provident Fund;
Calculation of interest on advances and suggesting the repayment schedule.
Response to the queries related to provident fund balance in a timely manner.
Provision of information regarding member's balances and deductions from Payroll, on a monthly basis to the employer;
Allocation of profit of the Fund between the members;
Assist in preparation of monthly bank reconciliation statements for the provident fund accounts.
Assist in preparation and provision of Annual Statements to the members;
Assist in preparation of Annual Financial Statements of the Fund;
Assist in PF Audit.
Internal Review
FO will provide support in reviewing finance and program related documents at country office.
Support and Cover
Review the work of other Finance team members, as required/assigned.
Coordinate with finance team to arrange necessary cover for any staff away for long time.
Provide cover for FC or other finance staff at country office
RELATIONSHIP
Responsible for (Staff): NIL
Liaises With: Finance Coordinator, Field Finance Staff for technical input, Programme team, Allied staff, Partners, Banks, and Suppliers.
PERSON SPECIFICATION
Essential:
Partially qualified of, ICMAP, ICAP, and ACCA, CIMA or equivalent or MBA finance/MCOM.
At least five years' work experience (with three years' experience in similar role)
Must be computer literate with a comprehensive knowledge of MS, Excel & accounts packages
Good communication & team building skills
Desirable:
Knowledge of development issues & concepts
Experience of working in an insecure environment
Experience in Development sector
Special Skills, Aptitude or Personality Requirements:
Active team player.
Flexible and adaptable. Willing to travel to remote field areas with basic living conditions.
Analytical and problem solving skills
Ability to work under pressure often to strict deadlines
Methodical and thorough
Capacity building and training skills
Good interpersonal and communication skills
Good Report writing skill
Good analytical and problem solving skill
Safeguarding
Able to recognise possible signs of child and adult abuse, harm and neglect as this relates to their role.
Able to identify a child or adult at risk of harm, abuse or neglect.
Able to seek appropriate advice and report concerns, and feel confident that they have been understood.
Work Environment
Must have good prioritisation skills, with effective decision making abilities, to cope in a dynamic environment and to operate on multiple fronts simultaneously. Concern as a humanitarian organisation responds to emergencies which may affect routine work.
Accountability
Responsibility to manage transaction volume of around 10-14 million Euros per annum. This limit may increase if Concern Pakistan decides on an emergency response.
Ensure best value of money and facilitate process to improve accountability to beneficiaries and donors.
Authority
FS will work within financial delegation framework of Concern Worldwide Pakistan Programme. Authorized to detect and report frauds cases to the senior management as per anti-fraud policy.
Special Circumstances
Concern Worldwide Pakistan Programme, like other INGOs working in Pakistan, sometimes has to operate in risky environment/areas. Concern has security management plan to deal with threats and to minimise the risk.
Concern Staff Code of Conduct And Programme Participant Protection Policy
Concern has a Code of Conduct and associated policies (Programme Participant Protection Policy, the Child Safeguarding Policy and the Anti-Trafficking in Persons Policy) which has been developed to ensure the maximum protection of programme participants, especially beneficiaries, from abuse and exploitation, and to clarify the responsibilities of Concern staff, partner organisations, and anyone engaged by Concern or visiting our programmes, and the standards of behaviour expected of them. In this context all Concern staff have a responsibility to the organisation to strive for, and maintain, the highest standards in the day-to-day conduct of their work in accordance with Concern's core values and mission.
Any candidate offered a job with Concern will be expected to sign the Code of Conduct and its associated policies as an appendix to their contract of employment. By signing the Code of Conduct and associated policies candidates demonstrate they have understood its content and agree to conduct themselves in accordance with the provisions of this document.
Any breach of the Concern Code of Conduct and its associated polices by employees of Concern during the course of their employment will result in disciplinary action up to, and including, dismissal.
Counter Terrorism Policy
Concern receives a substantial amount of funding from external donors each year. Increasingly donors are introducing requirements whereby future funding is conditional on Concern ensuring that the names of any new employee or volunteer do not appear on terrorism lists generated by the European Union (List of person, groups and entities to which Regulation (EC No. 2580/2001 applies), the US Government (Office of Foreign Assets Control list of specially designated Nationals and Blocked Persons) and the United Nations (Consolidated List).
Any offer of employment (either paid or voluntary) with Concern Worldwide will not be made pending a clearance check being conducted on the applicant. For additional information please consult our web site or contact the Human Resource Division in our Country Office.
By submitting a formal application for paid or voluntary employment to Concern, you agree to Concern carrying out a clearance check as outlined above and that Concern will not proceed to recruit you should your name appear on any of the aforementioned lists.