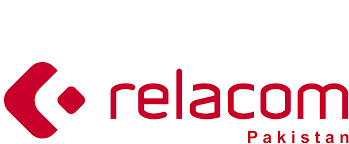 Relacom Group
Service Reporting Engineer
Relacom Group
1287 views
Posted date
20th June, 2022
Last date to apply
7th August, 2022
Category
Software Engineering
Type
Full Time
Position
1
Status
Closed
Job Description
Understand business requirements and you will define analytics environment.
Create documentation for business requirement and analytics implementation.
Evaluate the effort needed for building specific reports.
Maintenance of existing reports and portals.
Maintenance of the reporting environment.
Get requirement from customer for reports.
Generate reports & share with customer.
Prepare reports if reports are not available.
Explain reports to respective internal external stake holders.
Fix issues in reporting as per SLA.
Continue to look for report automation.
Deliver simple automation scripts.
Develop full automation scripts.
Key Qualifications & Competence
Preferable Experience in Ericsson Converged Wallet Solution Integration or equivalent e-wallet product 1+ Years.
Must have Experience in Managed Services or in Operational assurance or SME areas preferably experience of reports generation & distribution 2+ Years.
Must have 2-3 years of experience in IT environment or BSS.
Previous experience on a similar Reporting and Analysis job.
Strong knowledge of Excel/Access, including VBA programming (to manage / develop custom reports).
Strong knowledge of any popular programming languages (e.g. C#, .NET, Java etc.) would be a plus.
Strong knowledge of SQL, PL/SQL, SQL Server, SSIS, Tableue, cloudera.
Ability to work with strict delivery deadlines and under pressure.
Experience in understanding DB schema.
Performance management based on reporting.
Result oriented with customer first attitude.
Can handle stressful and ambiguous situations.
Excellent communication skills in written and spoken English and French.
Self-motivated with strong drive and initiative, collaborative, relating and networking.
Outgoing personality that finds it easy to cooperate and establish relationships across organizational boundaries and in a global environment.
University degree in Technology.