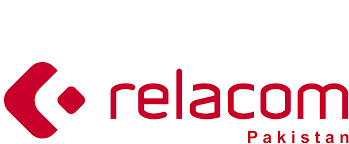 Relacom Group
Relacom Group
1198 views
Posted date
20th June, 2022
Last date to apply
7th August, 2022
Category
Software Engineering
Type
Full Time
Position
1
Status
Closed
Job Description
Perform Health checks of the DB and take corrective actions.
Do Proactive Maintenance and will ensure optimal Performance of DB.
Troubleshoot DB and provide solution to the issues raised by customer within Defined SLA.
Do Change Introduction impact analysis Business.
Support Complex Change Execution.
Perform 2nd Level Routine Maintenance.
2nd Level Incident Resolution.
Perform critical Incident Management Support.
Initiate problem Mangement & will identify RCA.
Do problem recording, investigation & diganosis, work around proposal & Problem solution proposal.
Do task for application corrective & Conditioning task.
Perform FNI for SW packages.
Key Qualifications & Competence
Overall experience 5+ Years.
Overall experience in operation in an IT environment. 3+ Years.
At least 3+ years of experience as Oracle DBA.
Certified Oracle OCA is a must.
Preferably Oracle OCP certification.
Hands on experience in oracle 11g and 19c installations and tools like expdp, impdp, sqlplus, Opatch, dbca, netca …
Experience in Oracle RAC and Data Guard.
Preferably experienced in Oracle DB Performance Tuning.
Experienced in SQL and PL/SQL scripting.
Meritorious is to have demonstrated ability from Mobile Commerce, online banking or the IT area of the financial sector.
ITIL processes knowledge is a merit
Degree in Software Engineering or similar
Solid Linux/Unix handling knowledge
Scripting (e.g. Python, Ansible)
Experience in container technologies e.g. Docker/Kubernetes
Knowing or having background in service operations (problem, event, incident mgmt.) and service transition (change and knowledge mgmt.)
Embrace working in a rapidly developing area, understand that innovating, adapting and responding to change is key to becoming successful.
Fluent in spoken and written English and French