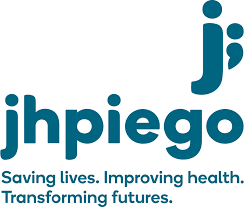 Jhpiego Corporation
Jhpiego Corporation
457 views
Posted date
23rd June, 2022
Last date to apply
3rd July, 2022
Country
Pakistan
Locations
Khanewal
Category
Healthcare
Type
Full Time
Positions
2
Experience
2 years
Overview:
Jhpiego is an international non-profit health organization affiliated with The Johns Hopkins University, USA. For 50 years and in over 150 countries, Jhpiego has worked to prevent the needless deaths of women and their families and is dedicated to improving the health of women and families in developing countries. In Pakistan's Punjab province, DMPA-SC is being newly introduced, consistent with the Government of Punjab's vision to accelerate the province's progress toward achieving its FP2030 goals to improve the MCPR, offer equal access to quality FP services, and expand method choice for all women.
Jhpiego, an affiliate of Johns Hopkins University, USA seeks two Study Assistants in Khanewal district for multifaceted implementation research on introduction of self-administered injectable contraceptives (DMPA-SC) as part of a comprehensive contraceptive method mix in Punjab province.
Responsibilities:
Responsible for enrolment of cohort study participant and follow up schedule as per defined selection criteria from the study district.
Responsible to enroll and follow up study participants for DMPA-SC Self- injection and DMPA-IM as per research sampling technique
Responsible to collect qualitative and quantitative data for Implementation research
Support community-based demand generation activities to mobilize clients for self-injection of DMPA-SC
In compliance with Research Monitoring and Evaluation (RME) system, timely collect and report research/program data from all project intervention sites in respective district on Web based application.
Ensure quality of research/program data at district level, quantitative and qualitative, on Jhpiego developed data collection tools.
Develop Field data collection plan in coordination with M&E officer and AM M&E
Work in close coordination with DHIS, LHW-MIS and MIS team in district
During the scale-up period, transition to support monitoring and evaluation officers and health system counterparts with data collection, management, analysis, visualization and reporting.
Work closely with M&E officer, Community healthcare workers to conduct demand generation and follow up activities
Review and support to use findings for adaptive management and learning.
In compliance with Research Monitoring and Evaluation (RME) system work closely with M&E officer to ensure data management, analysis and visualization
Provide input in write up of lessons learnt for dissemination.
Support M&E officer in data analysis, study product development, meeting deadlines of reports and dissemination of findings.
Support M&E officer in generating M&E specific and analytical reports in timely manner.
Qualifications and Requirements:
Graduate with Master's Degree with Research/ thesis in health is preferable
1- 2 years of work experience of data collection/ research work is preferable, supporting technical or programmatic activities that involve data handling (experience with health facility and community setting a plus);
At least 1 years of experience in data collection, processing, and/or analysis.
Good understanding of data collection techniques, tools and ethical requirements.
Good listener, good probing and rapport building skills.
Can speak and understand Punjabi and local language to communicate with study population.
Good analytical and problem-solving skills, with a strong eye for detail.
Experience in collecting data, qualitative and quantitative, on Family planning projects and ability to ensure good quality of draft project/donor reports.
Good health/family planning counselling skills
Experienced in conducting research and monitoring quality of data collection
Skillful in complying and monitoring to data quality checks
Excellent computer skills and familiar with Android based/web based Applications
Excellent time management skills
Familiarity with of different data analyses software, such as SPSS, MS Excel and Epi Info etc is desirable
Good written, oral and presentation skills in English
Excellent interpersonal communication skills
Availability and willingness to travel within district up to 75% time
Preference will be given to local candidate having knowledge and experience of local context and language
Covid vaccination certificate would be desirable as per government protocols.
Only female candidates are encouraged to apply for this position.
Note: Only shortlisted candidate will be contacted. The successful candidate selected for this position will be subject to a pre-employment background investigation.
Jhpiego is an equal opportunity/Affirmative Action employer and does not discriminate in its selection and employment practices. Failure to follow the instructions of applying, your application would be denied.
For further information about Jhpiego, visit our website at www.jhpiego.org
Requirements
---
Requires you to add current salary information.
Requires you to add cover letter.
Requires a minimum of 2 years of experience
Related
---