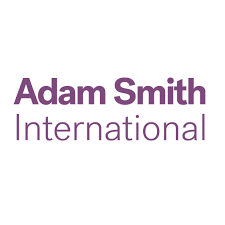 Adam Smith International
Adam Smith International
1204 views
Posted date
20th June, 2022
Last date to apply
1st July, 2022
Category
Consultancy
Type
Contractual
Position
1
Experience
1 years
Status
Closed
About the Programme
The Revenue Mobilisation, Investment and Trade (REMIT) is a 39-month (2021 – 2025) programme funded by the UK's Foreign, Commonwealth and Development Office (FCDO). The programme provides technical assistance to the Government of Pakistan (GoP), including key ministries, departments and other government bodies to implement reforms for strengthening macroeconomic stability and improving conditions for economic growth.
Technical assistance to the GoP comprises several distinct but inter-related workstreams spanning revenue mobilization and taxes, investment climate and FDI, and general capability building, operational efficiency, and digitization support.
This technical assistance in each workstream is provided by a team of technical experts and specialists working under the strategic direction of a workstream lead, supported in research, analytics, and execution by a team of business analysts and delivery associates.
Objective of the Role
The principle role of the Business Analyst is to work with the workstream lead to collect and analyse data that informs strategic priorities, intervention design and implementation plans.
The Business Analyst will take technical input from the relevant technical experts as well as direction, feedback and guidance from the relevant government counterparts to prepare structured plans, presentations and written reports as may be required.
Duties and responsibilities – Business Analyst
Business analysts will support the workstream team in conducting rigorous, data and evidence-based analysis to guide strategic priorities and ensure that interventions yield optimal impact.
Business analysts engage directly with government counterparts to gather information, problem solve interventions, and plan and roll out implementation.
The role requires strong, systematic problem solving and intervention planning across one or more project workstreams on a proactive basis and effective communication and client engagement skills.
Profile and background required
The Business Analyst is a strong problem solver with experience in data analytics and verbal, written and visual communication. The Business Analyst should have comfort in working closely and collaboratively with government counterparts.
The Business Analyst should have the following experience and skillset:
Bachelor/Masters degree, with strong track record of academic achievement
At least 1 year of experience working on strategy consulting or strategy implementation, ideally with a reform unit in Pakistan or with public sector strategic units, or with a professional corporate organization in an analytical role.
Strong problem solving capability with experience with data analytics and data-driven issue dissection
Understanding of issues in collecting and analysing quantitative and qualitative data
Ability to develop high quality, logical presentations and reports with clear charts and concise prose
Strong problem-solving skills and the ability to think in a structured way in new circumstances
Ability to work independently with limited supervision
Strong communication and interpersonal skills and ability to build a strong, trusting and productive working relationship with both counterparts and colleagues.
Demonstrated strong work ethic, with desirable attributes including determined, hardworking and focused, optimistic and confident, passionate and committed to the mission, willing to work hard under pressure
Strong MS Excel and MS Powerpoint skills and the ability to make and deliver compelling, clear presentations
Willingness to travel to and stay in field locations if and when required and to work flexible hours to deliver against deadlines
Application
Interested applicants should email CVs not more than 2 pages under the subject "Business Analyst" on [email protected]
The deadline to apply is 1st July, 2022
Apply By:
Interested applicants should email CVs not more than 2 pages under the subject "Business Analyst" on [email protected]