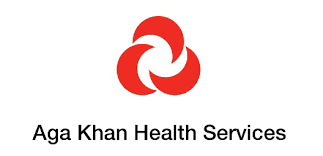 Aga Khan Health Service, Pakistan
Aga Khan Health Service, Pakistan
402 views
Posted date
5th August, 2022
Last date to apply
12th August, 2022
Country
Pakistan
Locations
Chitral
Category
Healthcare
Salary
35000
Type
Full Time
Positions
1
Experience
1 years
Status
Closed
Relevant Experience:
Education, Experience & Competencies
Intermediate, Dental Assistant or Dental Hygienist
Minimum 1 year of experience in a reputable institution,
Intermediary level communication skills, both verbal and written with clients and staff
Ability to work under pressure
Basic minimum computer literacy skills, sufficient to undertake the requirements of the position
Job Description:
AKHS, P is looking for a dynamic young professional with moderate skills of dentistry. The incumbent is expected to provide support to dental surgeons in different units under Chitral Community Program. Liable for handling of dental accessories while administering treatment to patients. Provide assistance to dentists in providing basic dental care under the supervision of dental surgeons / dentists
Key Responsibilities
Prepare patients for treatment and assisting the dentist during a variety of treatment procedures
Asking about the patient's medical history and taking blood pressure and pulse
Providing assistance to Dentist with respect to handing of instruments/ materials and using suction or other devices.
Serving as an infection control officer, developing infection control protocol and preparing and sterilizing instruments and equipment
Prepare materials for making impressions and restorations, expose radiographs, and process dental x-ray film as per directions of dental surgeons.
Receive patients, keep treatment records. Proper maintenance of patient's record and prior appointment of the client
Order Supplies and materials.
Maintain inventory/stock register of all medicines and other related supplies. Ensure proper and accurate documentation of all the medicines and other supplies.
Receive medicines from supplier/central pharmacy and submit requisition for medicines timely.
Shelving the stock medicines according to numbers and tags; store other related supplies in an organized way.
Check expiry of medicines on regular basis and return all expiry medicines to purchase department along with reports
Helping patients feel comfortable before, during and after dental treatment
Providing patients with instructions for oral care following surgery or other dental treatment procedures, such as the placement of a restoration (filling)
Teaching patients' appropriate oral hygiene strategies to maintain oral health; (e.g., tooth brushing, flossing and nutritional counseling)
Helping to provide direct patient care in all dental specialties, including orthodontics, pediatric dentistry, periodontics, and oral surgery
Explain average waiting time to client after confirming from dental surgeon
Ensure all safety measure are adopted as per safety protocols before and after the procedures
Work of continues quality improvement of services
Perform all other duties that are assigned by the supervisors.

AKHS is committed to reducing our impact on climate and the environment and have set ourselves the goal of striving for net-zero carbon operations by 2030. All staff is expected to take part in making this a reality. The Dental Hygienist accompanied with his/her Line Manager is expected to identify and understand which aspects of his/her work have most impact on the environment, and define tasks, work, and personal goals within his/her work plan to reduce these impacts and bring AKHS closer to net zero.

Interested candidates meeting the criteria can apply latest by August 12, 2022.