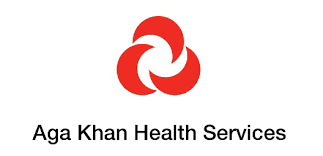 Aga Khan Health Service, Pakistan
Aga Khan Health Service, Pakistan
313 views
Posted date
2nd August, 2022
Last date to apply
16th August, 2022
Country
Pakistan
Locations
Gilgit
Category
Healthcare
Salary
30000
Type
Full Time
Positions
5
Experience
2 years
Relevant Experience:
3 years diploma in General nursing, or 4 years BScN with valid registration with Pakistan Nursing Council;
Minimum 2-year experience in the relevant field;
Ability to speak and understand job related English, sufficient to carryout nursing care instructions;
Demonstrate polite as well as courteous behaviour at all time, and positive attitude to those in authority;
Ability to give oral instructions / information to the patients as well as visitors in colloquial Urdu;
Ability to maintain Nursing documentation and implement nursing SOPs in nursing care;
Must have leadership and problem solving skills;
I/V Cannulation & Medication Administration;
Understand Infection Control & Nursing Protocol;
Knowledge about Lactation Management;
ACLS, BLS certified
Job Description:
Registered Nurse | Gilgit, Chitral, Sindh
Aga Khan Health Service, Pakistan is looking for seasoned and dynamic Nursing Professionals for its healthcare facilities.
The incumbent will be responsible for managing patients in ER, Wards, OPD, LR/OT including neonates and paediatric patients.
Key Responsibilities
Assess patients' overall health, identify needs and goals for treatment and connect them with ideal practitioners for necessary treatment;
Monitor patients' vitals on continuous basis and actualize emergency interventions to restore patients' condition or stop negative reactions;
Perform blood and blood product transfusions and intravenousinfusions;
Simultaneously serve as Unit Team Leader to address unit staff concerns, including staffing ratios, monitoring day-to-day assignments, and work as a delegate for Unit management;
Prepare and conduct in-service educational sessions focusing on fall safety, skin care, chest tube management and adherence to core measures;
Ensure maintaining patient confidentiality and service excellence;
Ensure implementation of infection control protocol and practices;
Extend moral support and do counselling of the patient and family members as and when required;
Ensure bed-to-bed over for patient, stock, equipment, crash cart;
Maintain stocks of the department fridge if present;
Perform CPR;
Participate actively in physician's round and discuss client's progress and carryout physician's request promptly;
Report to Physician about client's condition;
Calculate dosage and administers medication and maintains complete patient record/all Nursing documentation;
Maintain calculated input and output record;
Send requested investigation and maintain allied record;
Enter used item properly in respective document and use hospital supplies and equipment with due care;
Ensure functioning of technical equipments;
Provide basic surgical and wound care;
Support & help Dr/ Nursing Assistants/RNs in performing direct patient care when required;
Inform maintenance Department/Administrator in case of any default found in any instrument

AKHS is committed to reducing our impact on climate and the environment and have set ourselves the goal of striving for net-zero carbon operations by 2030. All staff is expected to take part in making this a reality. The Registered Nurse accompanied with his/her Line Manager is expected to identify and understand which aspects of his/her work have most impact on the environment, and define tasks, work, and personal goals within his/her work plan to reduce these impacts and bring AKHS closer to net zero.

Interested candidates meeting the criteria can apply latest by Aug 16, 2022.