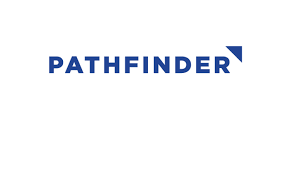 Pathfinder International
Pathfinder International
1136 views
Posted date
12th May, 2022
Last date to apply
29th May, 2022
Country
Pakistan
Locations
Karachi
Category
Finance
Status
Closed
Job Code and Title:

PKFIOF – Finance Officer

Project/Alternate Title

Finance Officer

Business Unit

Finance - Operation

Country(s) Supporting

Karachi - Pakistan

Reporting Relationships

Reports to

Administration & Finance Director

Job Summary

Manages and coordinates administrative services functions to ensure efficient operations. Manages all administrative functions for Pathfinder International's country office, including, but not limited to, facilities management and security, services and supplies procurement and vendor management, travel, domestic business and charitable registration, all-staff meetings, and document management. Develops, reviews, distributes and maintains all administrative office procedures, including, but not limited to, travel, records retention, mail handling, fax receipt and distribution, facilities management, parking and office assignments.

Key Performance Areas

Major Activities / Responsibilities

Monitoring, Tracking and Reporting

Tracks key indicators and the processing of monthly country office reporting, including the receipt, review, recording, reconciliation, and consolidation of all income, expenses, and balance sheet items. Reviews monthly project spending performance for accuracy, allowability, availability of project funds, adequate supporting documentation, and proper authorization. Assists with monitoring all matters that may affect the financial integrity of Pathfinder programs or the organization and assists in investigations in response to allegations of improper conduct.

Compliance

Assists with ensuring standard financial systems and controls are established and maintained to provide appropriate level of controls over the organization's resources. Assists with the development and implementation of effective tools, systems, policies, and procedures that ensure consistent compliance. Ensures compliance with GAAP, Pathfinder, and donor policies. Reviews monthly spending performance of country offices to ensure compliance with Pathfinder and donor policies.

Process and Tools Continuous Improvement

Assists with the development and implementation of financial policies and procedures in a continuous effort to improve field financial reporting and compliance

Audit Preparation

Collects and organizes information from countries in preparation for the annual external audit and/or program specific audit.

%

Award Administration

Award Administration: Records award and account numbers and availability of project funds. Prepares donor required invoices and financial reports in accordance with award terms and conditions. Supports the design, implementation, management and monitoring of award and sub-award systems and workflow processes and procedures.

%

Budgeting

Assists in the preparation and monitoring of the annual budget, financial forecasts and cash flow projections. Prepares budgets and modifications for cost proposals in compliance with the requirements of RFPs, RFAs or other solicitations. Serves as a budgetary liaison with partners and provides guidance and technical assistance to assist partners to complete necessary budget forms in a timely manner.

%

Financial Capacity Building & Development

Assists with training country finance staff on all Pathfinder financial policies and procedures.

Project Management & Participant

Leads, manages or participates on cross-functional project teams.

Preferred Education and Work Experience:

Bachelor's degree in Accounting, Finance or Business Management, or related field, or equivalent, or a combination of education and experience that yields the required competencies
4 years' professional experience working in finance, financial monitoring, policies and administration
Work experience with a multinational organization.
Prefer: Work experience in international Finance and Accounting in an organization of at least $50M in revenue with multiple international offices
Prefer: Work experience with Serenic / Microsoft Dyanamics NAV financial systems

Competencies/Attributes:

Minimally Required Job-Specific Competencies:

Agency and Donor Rules and Regulations: Foundational knowledge of USAID, and other governmental and nongovernmental agencies' rules and regulations.
Financial Accounting Systems Implementation: Foundational knowledge of financial accounting systems implementation at a project or program management level.
Financial Systems: Foundational knowledge of operations, financial management, organization and planning, as well as operational knowledge of major accounting, reporting and finance functions. Proven ability to work with others to prepare budgets.
Financial Reporting: Ability to prepare and develop required financial reports.
PC Tools: Foundational knowledge of finance and accounting software applications to include systems, data and spreadsheets.
Audit Process: Foundational knowledge of the audit system, process and tools.
Compliance: Foundational knowledge of compliance standards and guidelines.
Communication: Advanced oral and written communication skills using different forms of media. Ability to translate complex financial concepts to individuals at all levels including finance and non-finance managers.

Minimally Required Organizational Competencies:

Project Management Planning and Leadership: Ability to lead and manage cross- functional initiatives.
Analysis and Sound Judgement: Advanced analytical and trouble shooting skills. Ability to make sound judgments. Ability to improve processes, promote excellence and demonstrate accuracy and thoroughness.
Software Applications: Foundational knowledge of MS Excel, PowerPoint, Word and Outlook.
Languages: Proven ability to write and speak using local language and English language.
Sexual and Reproductive Health and Rights Services: Foundational knowledge of family planning and reproductive health principles, practices and services of assigned program, including program strategies and indicators.
Passion for Sexual and Reproductive Health Services: Commitment to family planning, reproductive health services, gender, maternal, child health services, and eradication of harmful traditional practices.
Influencing and Customer Service Skills: Proven ability to influence using diplomacy skills with key stakeholders. In-depth demonstrated customer service skills.
Organization, Planning and Multi-tasking: Advanced organizational and planning skills, project planning and management skills. Proven ability to set priorities, meet deadlines and multi-task with minimal supervision. Proven ability to coordinate activities.
Self-Management and Teamwork: Ability to work independently or as a member of the team, ability to be detailed-oriented and consistently accurate, ability to manage stress effectively in a fast-paced environment, and ability to quickly learn new systems, processes and procedures and adapt local practices to global standards.
Matrix Management: Ability to thrive in a matrixed organization.
Confidentiality: Ability to maintain confidentiality on work related matters.

Other Information:

Travel required (10% or less)
Uses cellular and desk phone; laptop or desktop computer
* This job description format focuses on the main duties of the position and is not intended to list every potential task or assignment.
Duties can and will change to meet the changing priorities of the department and organization.
Pathfinder is committed to the safeguarding and protection of the people we serve and our staff. We have zero tolerance for any type of behavior that inflicts harm on children, young people, adults, our staff and partners including sexual abuse, harassment, bullying, and exploitation. We do everything possible to ensure that we recruit only those who are suitable to work with for us and expect that everyone we hire will abide by our safeguarding and related policies and will report any suspected or known violations. This job is subject to a range of vetting checks as legally permitted in the country where they are being hired.
By submitting an application, the job applicant acknowledges they understand our intent to verify suitability to work with us.