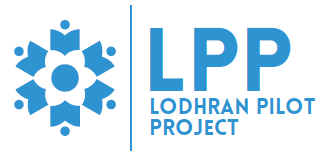 Lodhran Pilot Project
Lodhran Pilot Project
519 views
Posted date
11th May, 2022
Last date to apply
15th May, 2022
Country
Pakistan
Locations
Muzaffargarh
Category
Community & Social Services
Salary
PKR 55,000/- to PKR 62,000/-
Type
Contractual
Positions
1
Experience
3 years
Age
45 years
Status
Closed
Relevant Qualification, Experience & Skills:
Must have a BS/BA or Master Degree in Business Administration preferably in public administration, supply chain, etc.
Must have a minimum of 3 years' experience in donor-funded projects. Experience in managing, setting-up of field offices will be an added advantage.
Be able to adapt and work in a diverse and complex work environment.
Must have the ability to analyze the situation, take timely decisions, and work independently.
Must have excellent communication and presentation skills.
Must have moderate level knowledge of MS Office and business applications/software.
Must be an excellent team player with leadership traits.
Job Description:
The Administration & Logistic Officer will facilitate the day-to-day operation at the field level. S/He will be responsible for effectively managing administration and logistics in line with the organization's policies & procedures.
1. General
Ensure adherence to the policies and procedures
Prepare and submit the weekly/monthly/quarterly reports
Ensure effective coordination between the field office program team and operations teams at head office
2. Office Administration
Ensure necessary administrative control are in place and adhered at all level.
Ensure the cleanliness of the office premises all the time.
Proactive in identifying and providing all necessary office supplies i.e stationery, refreshment, toiletries/cleaning materials, etc.
Coordinate and make necessary arrangements for conducting the donor visit of related office/field area.
Ensure timely reporting of any incident/accident to the supervisor with necessary evidence and documentation.
3. Logistics
Coordinate with field teams for the weekly travel plans and ensure compliance of the same.
Ensure that staff has all the necessary information about their logistics arrangement before the travel i.e. vehicle, driver, accommodation, etc.
Ensure that all assets are properly tagged and the records are updated.
Identify suitable guest houses/hotels for staff accommodation in the field area.
Manage official/rental vehicles and ensure the periodic maintenance of the vehicles.
Ensure the vehicle monthly report i.e. average counter is prepare timely and shared with all concerned staff. Approved personal usage of the vehicles is charged to the relevant staff regularly by the end of every month.
4. Safety and Security
Ensure that appropriate security measures are in place for the office premises as well as for the vehicles as per organization policy.
Please Note:
Candidate who tries to influence the recruitment process will be automatically disqualified. Women,Transgender and non-muslim candidates are particularly encouraged to apply.
*Due to the urgency of this role, Position will be filled on a rolling basis, interested candidates are asked to submit their application as soon as possible.
Requirements
---
Requires you to add current salary information.
Related
---