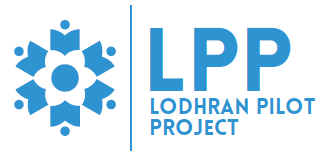 Lodhran Pilot Project
Lodhran Pilot Project
456 views
Posted date
11th May, 2022
Last date to apply
15th May, 2022
Country
Pakistan
Locations
Muzaffargarh
Category
Community & Social Services
Salary
PKR 55,000/- to PKR 62,000/-
Type
Contractual
Positions
1
Experience
3 years
Age
45 years
Status
Closed
Job Purpose
Finance Officer is responsible for ensuring compliance with LPP's financial policies and internal control framework of all the financial transactions and donor compliance where required.
Qualification and Experience
At least B. Com with specialization in Finance / Accounts / Commerce
Good knowledge of Financial Information Systems.
Administratively self-sufficient
Ability to give and receive constructive criticism with colleagues and partners at all levels, ability to manage conflict effectively
Clear and concise verbal and written communication skills in English and Urdu, including effective presentation skills
Sensitive to organisation values and principles
Proficient in MS-Office, email communication and handling software's.
Creative, ability to analyse and provide recommendations for quality improvements
Excellent interpersonal skills
Main Responsibilities
To assist in the development and maintenance of adequate systems to facilitate accurate recording and reporting of all financial data.
To assist in the provision of financial reports in accurate and timely manner and assist in the development of project budgets.
To monitor balances of Bank accounts, accounts payables, receivables, and follow-ups with Admin and other relevant departments for timely processing of payments or adjustments.
To process payments and vouchers on regular basis.
To prepare monthly accrual journals. Undertake account reconciliations, including with various balance sheet accounts and investigate any unexpected items.
To assist with the audit of annual and project financial statements. Maintain and update documentation on key business processes.
Suggest improvements to financial systems, and/or procedures to the Supervisor as required.
Maintain orderly and comprehensive filing systems (both in paper and computerized forms) and also assist with other financial or administrative tasks if required.
Checking of payment or adjustment requests with its supporting documents.
To observe, record and share the queries if any with relevant officials.
To release approved payments to the concerned on timely basis.
To enter all the transactions accurately into the GL system on regular basis.
Responsible to prepare payroll and disbursement of salaries to the employees on timely basis.
To get signed all the vouchers from concerned officials on regular basis.
Responsible to prepare tax challans, calculations and its timely deposit into the Govt. Treasury.
Responsible for financial record keeping and administration – Ensure that all finances are properly administered and monitored in accordance with LPP's financial regulations and controls.
Responsible to prepare monthly financial reports on expenditure and to monitor and report any variations from budgets.
Support the Project Manager in the provision of information for the estimates.
Responsible for tracking petty cash, keeping appropriate records, and maintaining reconciliations.
Maintain bank records, perform bank reconciliations, and deal with the bank on all the relevant financial matters.
Please Note:
Candidate who tries to influence the recruitment process will be automatically disqualified. Women,Transgender and non-muslim candidates are particularly encouraged to apply.
*Due to the urgency of this role, Position will be filled on a rolling basis, interested candidates are asked to submit their application as soon as possible.
Requirements
---
Requires you to add current salary information.
Related
---