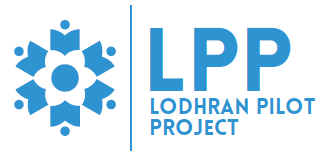 Lodhran Pilot Project
Lodhran Pilot Project
822 views
Posted date
11th May, 2022
Last date to apply
15th May, 2022
Country
Pakistan
Locations
Muzaffargarh
Category
Community & Social Services
Salary
PKR 85,000/- to PKR 95,000/-
Type
Contractual
Positions
1
Experience
5 years
Age
45 years
Status
Closed
Relevant Qualification & Experience:
Master degree in social sciences (a bachelor or master degree in education related discipline will be preferred) with at least 05 years of experience in managing a district level office of an NGO/INGO preferably in education development projects
Skills and Knowledge:
Experience of managing and supervising field-based training programs in education or other professional development projects.
Can communicate in both (verbal and written) local language, Urdu and English
Experience of managing and supervising field-based training programs in education or other professional development projects.
Proficient in MS- Office (Computer skills)
Job Description:
The District Manager will provide leadership and overall management support to project at district level and ensure that project activities are completed as per required quality and work plans.
Major Responsibilities:
Develop and maintain strong coordination with key stakeholders in the district e.g. district administration, education department, and other line departments for successful and sustainable implementation of projects activities.
Ensure administrative and logistic support required to implement project activities in the district.
Lead district-based staff in detailed weekly/monthly/quarterly planning including field travels/school visits while adhering to quarterly/annual/LoP work plan targets and indicators.
Manage school council, teacher trainings and follow-ups and roll out of project activities of missing facilities
Develop and submit monthly cash projection against program activities, support district-based procurement (as needed)
Ensure maintaining and updating of financial and compliance records/matters.
Support the district, central office teams in undertaking monitoring and data collection of work plan activities and participate in various surveys conducted in the district
Prepare and submit district level monthly, quarterly and annual reports and maintain updates to be shared with his/her supervisor and the provincial team on a regular or as and when required basis.
Compile success stories from the field and undertake case studies to highlight impact of the project.
Lead information and knowledge management.
Have enough capability to address any issue of field immediately.
Demonstrated Skills and Competencies:
Managing and supervising field-based training programs particularly for elementary/ primary teachers and other professional development activities.
Ability to model best practices in mentoring district-based team for successful program implementation.
Ability to manage and adhere to strict timelines
Strong interpersonal and coordination skills
Strong information sharing and report writing skills.
Strong people management and conflict resolution skills
Indirect Reporting:
Internal: Technical and operational teams at LPP head office
External: Education Department officials, Schools Administration, Teachers, District Management etc.
Please Note:
Candidate who tries to influence the recruitment process will be automatically disqualified. Women,Transgender and non-muslim candidates are particularly encouraged to apply.
*Due to the urgency of this role, Position will be filled on a rolling basis, interested candidates are asked to submit their application as soon as possible.
Requirements
---
Requires you to add current salary information.
Related
---