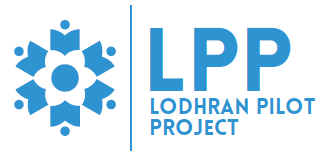 Lodhran Pilot Project
Value Chain & Marketing Coordinator
Lodhran Pilot Project
879 views
Posted date
9th May, 2022
Last date to apply
15th May, 2022
Country
Pakistan
Locations
Multan
Category
Community & Social Services
Salary
PKR 60,000/- to PKR 67,000/-
Type
Contractual
Position
1
Experience
3 years
Maximum Age
45 years
Status
Closed
Relevant Qualification,Experience and Skills:
Master/ Bachelor's degree preferably in Agricultural marketing or related field
At least 03 years of relevant professional marketing experience in agricultural products/food industry
Experience working with supply chain actors including farming, seed systems, milling, food processing or food marketing.
Excellent organizational skills and demonstrated ability to set priorities and to meet deadlines.
Excellent time management skills and ability to work effectively under pressure during peak seasonal periods.
Excellent oral and written English language skills.
Excellent oral and written communication and interpersonal skills and strong decision‐making skills.
Computer literate in MS Office (Word, Excel and PowerPoint) and experience in report writing.
Willingness to travel extensively in the field.
Strong collaboration skills and experience in creating effective partnerships
Job Description:
Lodhran Pilot Project and Global Alliance for Improved Nutrition & Harvest Plus (GAIN& Harvest Plus) are implementing project "Commercialization of Biofortified Crops" in District Multan. The program is aimed for Commercialization of Bio fortified Crops (CBC) and focusing on expanding reach and coverage of bio fortified nutrient‐enriched Zink wheat to consumers via market channels, with a heavy emphasis on commercialization of both supply and demand of seed and crops as an ingredient into the food system.
Under the project, Lodhran Pilot Project is recruiting a Value Chain & Marketing Coordinator. We are looking for a team player who is capable of working internally and externally with many different departments and stake holders. The specific duties include but are not limited to:
Develop marketing strategy for commercialization and demand generation of Zink Wheat.
Mobilization of resources at district level for organizing the advocacy events.
Develop the project district stakeholders mapping and ensure the regular coordination with the relevant departments.
Analyze the market trends customer base, identify sale pockets, conduct activities including portfolios to identify potential sales opportunities.
Build strong relationships with stakeholders, segregators and aggregators, customers, outside business contacts.
Collaborate with other component of the project and peers on the sales, marketing, and product development teams to improve overall customer experience and satisfaction.
Stay up to date on organization's best practices, policies, products, pricing, and promotions.
Liaise with distributors and make sure availability of product in the market in coordination with millers and local wheat processors / grinders.
Capacity building of the value chain actors (e.g. Support in Food Packaging Development & Production) to increase supply of the Zinc Bio fortified.
Facilitate social organizers/trainers in organizing meetings, workshops in accordance with the CBC project workplan.
Assist program coordinator developing quality reports to overall project.
Monitor implementation activities at field level.
Develop project communication strategy and regularly develop and share IEC material on project progress on social media.
Communicate product information to different stakeholders as required.
Communicate effectively with different departments within LPP and Donors and all external stakeholders.
NOTE:
These above responsibilities and KPIs are not definitive and may be subject to future amendments.
Please Note:
Candidate who tries to influence the recruitment process will be automatically disqualified. Women, transgender, and non-muslim candidates are particularly encouraged to apply.
Requirements
---
Requires you to add current salary information.
Related
---