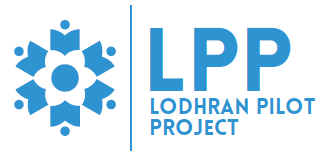 Lodhran Pilot Project
ToRs for Sensitization & Orientation of CSO's regarding Social & Behavior Change and RCCE for COVID-19 under "CSO's Building Resilience through Improved Delivery, Governance and Empowerment Programme (The CSO's-BRIDGE Program)"
Lodhran Pilot Project
464 views
Posted date
9th May, 2022
Last date to apply
23rd May, 2022
Country
Pakistan
Locations
Bahawalpur
Category
Community & Social Services
Type
Consultant
Status
Closed
Background
This consultancy is solicited under an on-going project named as Community Social Organizations Building Resilience through Improved Delivery, Governance and Empowerment Programme (The CSO's-BRIDGE Program) is a 42 months programme funded by European Union (EU) and implemented in partnership of DEUTSCHE WELTHUNGERHILFE EV, Concern Worldwide and Lodhran Pilot Project (LPP). The main purpose of CSO BRIDGE programme is strengthening of CSOs by assessing their capacity needs, followed by a customized capacity development plan, building formal linkages with line departments of the government and the private sector, training on community awareness and engagement on COVID-19 and capacity building on Youth engagement, social mobilization, needs identification, prioritization and employment promotion.
Objective
The outbreak of COVID-19 has had a direct impact on both the demand and supply of social services and economic opportunities. While there is an increased demand from the citizens, especially the youth for these services, the public sector departments are unable to maintain the existing low standards of service delivery due to immense financial constraints and increased workloads. This has left citizens, specifically the youth predominantly distressed. With the amplification of these trends, the realities of this crisis have triggered reconsideration of several beliefs, with possible effects on long-term choices for the economy and society. These effects range from attitudes about efficiency versus resilience and our approach to problems that affect us all and call for global and collective action—such as pandemics and climate change—to the role of government and institutions. There is potential for a long-term shift in how institutions support people, through safety nets and a more inclusive social contract. These trainings would complement the institutional development and will strengthen the capacities The Pakistani government has scrambled all departments and personnel towards efforts to control transmission and ensure isolation of those testing positive for COVID-19. The effort is monumental as far as disseminating correct information and encouraging social distancing practices is concerned. Multiple organizations are working towards these common goals and are currently insufficient given the massive population to be made aware.
Purpose of the consultancy
Under the supervision and technical guidelines of Lodhran Pilot Project, the consultant, will undertake the following trainings with 10 CSOs staff;
Supporting LAs in-mass awareness regarding RCCE for COVID-19/other Epidemic/Pandemics and SBCC on health, hygiene, coping with stress etc. (20 participants 10 trainings x2days) (10 trainings of 20 days & 20 participants per day will be trained)
Financial Proposal Submission Terms
Submission of 02 financial proposals for above mention training topics of Covid-19 and health related for CSOs and LAs (training participants details and duration (days) are mention with training topic including need assessment before training and training report after completion of training)
Financial proposal only for training manual/material development and content delivery (trainers logistics/boarding etc. will be consultant responsibility)
Financial proposal including all arrangements of training like manual development, content delivery, arrangements of hall for group of 20 participants in training session, lunch and tea, stationary, charts, multimedia, water, Pana flexes, certificates and participant travel allowance will be ensured with COVID-19 SOPs by consultant, organization will be responsible of trainee's participation
Additional Content To be Covered in COVID-19 Trainings
Post covid psychological effects on our communities and psychological first aid support trainings.
Home based care and risk communication during any disease outbreak i.e., epidemic, endemic or pandemic.
Changing dynamics of epidemics and pandemics especially COVID-19 with new variants.
Strengthening referral mechanism during any disease outbreak / pandemic or endemic.
Health staff role and responsibilities during any outbreak and aftereffects of covid-19 pandemic.
Strong bacteria and virus's vs our immunity system.
RCCE approach toward any manmade or natural disaster especially for old age people >_70 years of age.
Dealing with other diseases outbreaks in a country like chicken Gonyea, diarrhea.
Imparting education over IP&C (infection, prevention and control) as a precautionary measure.
Specific objectives of the consultancy
To enhance the knowledge and capacitate the CSOs to be a venue of entrance and window of opportunity to voice the issues of excluded groups for their social and economic empowerment as a result of COVID-19
The CSOs will be capacitated to engage in mobilizing communities towards mitigating the social and economic effects of the COVID-19 outbreak and stress management
To sensitize and orientate the CSOs on COVID-19 SOPs, RCCE, SBCC and Rumer management to achieve the overall objectives of the action
Expected Deliverables
CSOs Training Need Assessment & Capacity Need Assessment by Consultant
Finalization of CSOs s' Capacity Development Plans (CDP) in the light of capacity & Needs Assessment report/analysis by consultant
Preparation and planning for CSOs capacity building
Timely Imparting of all training sessions by consultant as per project brief
Session planning and arrangements for targeted CSOs
Preparation and execution plan submission of one day session with CSOs to LPP
Submission of Each Training Initial Report by consultant to LPP
Resource material development including Manuals, modules, PowerPoint presentations, pre-tests, posttests, Evaluation, analysis of each training conducted and training reports (more structured, and include maximum relevant information).
Person/consultant specification/minimum requirements
University degree in epidemiology, health science, etc.
At least 7 years of experience in data management and analysis and, or projects requiring an extensive data and information management component
Proven experience of coordinating and working collaboratively with multiple internal and external stakeholders
Demonstrated working knowledge
Knowledge of policies like youth policy etc.
Working Experience with civil socities/community in context to build capacity regarding COVID-19 response to mitigate
Capacity to conduct parallel training sessions in one day with CSOs and LAs
Sign language translator is compulsory for Bahawalpur Deaf and Dumb CSOs
Place of assignment
- District Bahawalpur (venues to be decided later)
Travel
- Travel is not anticipated within the scope of this ToR.
Duration
Overall time span to design and deliver trainings and reporting under the proposed consultancy would be 30 working days from signing of the agreement.
Apply By:
Terms & Conditions:
Rates: The prices must be inclusive of all applicable taxes.
Certificate: Please provide copy of your National Tax Number/CNIC
Payment Terms: Payment will be release through cross cheque on satisfactory completion of supplies /services as per agreed term and conditions in the purchase order, upon submission of Invoice / supporting documents for the said supplies / services.
Taxes: Tax will be deducted at source as per Govt. of Pakistan tax law / FBR's updated guidelines
If GST is applicable, Supplier must quote the unit rate inclusive of GST, in case of supplier is a GST registered and will provide the sale tax invoice then (GST should be mentioned separate from unit price).
Ethics: Suppliers must not be engaged in any child labour, human rights abuses, corruption, fraudulent, collusive or coercive practices including but not limited to applying/ bidding by multiple names / companies. If any bidder is found to be involved in such practices his/her bid may be rejected and the companies in question permanently black listed.
Validity of Rates: Please clearly mention the validity period for this quotation including the Date, Month and Year.
Criteria: Lowest price will not be the sole criteria; quality, delivery time and previous experience will also be considered. Bid committee reserves the right to change the quantities or cancel/reject any or all offers without assigning any reason.
Interested individuals/firms are invited to submit Technical /Financial proposal in a sealed envelope to Chief Executive Officer Lodhran Pilot Project on or before 23rd May 2022. Technical and financial proposals should contain following documents.
Address: Chief Executive Officer, Lodhran Pilot Project, Multan Public School Road, Opposite Wapda Town Phase 1, House # 02, Multan. Phone: 0608-362928/0608-361030
Cover letter detailing the consultant's/ firms' suitability for the assignment, relevant experience and current contact information
letter of interest, highlighting examples of successful undertaking of similar work
The financial proposal detailing the overall cost and technical proposal along with key topics to be covered under the solicited trainings
A short description of the methodology to undertake the assignment
Profiles/CVs of key person (s) to be involved for the assignment
At least one relevant example of previous assignment of similar nature carried out preferably in South Punjab with National and or international NGOs/UN agency (LPP will strictly ensure the confidentiality of the report(s).)
For any clarification regarding the scope of the assignment, please submit your queries at

[email protected]