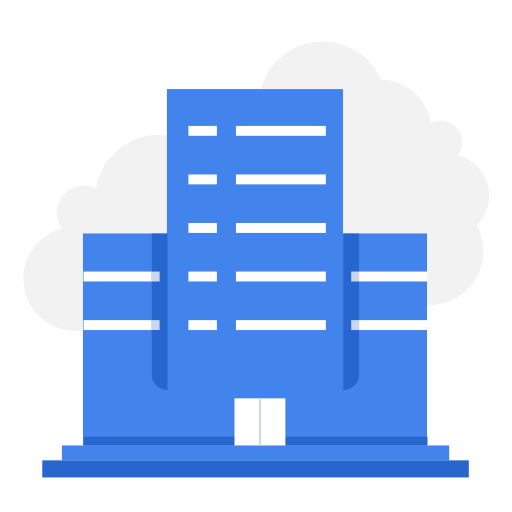 INGO
Finance Coordinator (Part time)
INGO
1489 views
Posted date
14th June, 2022
Last date to apply
26th June, 2022
Category
Finance
Positions
1
Status
Closed
Job Purpose
The purpose of the Finance Coordinator (FC) role is to manage the finance activities, provide necessary technical support, advice, and assist in decision making for country management and to ensure that financial policies and procedures of the organization are implemented in a standardized manner at country office and at partners/project level as well. Specifically to ensure efficient grant management and compliances, monitor implementing partner's financial management, suggest partner's capacity development areas, timely and accurate development of financial reports.
Note: It is a part time position and incumbent is required to visit office for two full days in a week. He/she is also required to visit partners' offices/project areas for financial monitoring and organizational financial assessments.
Tasks at COUNTRY Pakistan office Level:
Finance Coordinator is responsible to prepare salary sheets of the employees in close coordination with HR with all tax or any other deductions and to incorporate relevant information for salary payments.
Preparing and processing the working advance of the team members and collect the working advance reports and bills from the relevant team members.
Finance Coordinator is responsible for making payments and complete the required documents
To maintain books of accounts in double entry system for financial year
Bookkeeping of all financial record in soft and hard form
To submit financial report of each quarter to Country Coordinator
Maintain up-to date knowledge of and implement national government requirements and regulations related to financial matters such as income tax, Sales Taxes social security, etc in close coordination with Tax Consultant.
Ensure that the archiving of the accounting documents in the files is properly done
To compute and deduct taxes from employees' salary, vendor payments, in close coordination with Admin/HR Coordinator and Tax Consultant
To deposit the tax amount to FBR through e-filing system in close coordination with tax consultant
Review organization's revenue/expenditure accounts along with balance sheets
To resolve vendor, employee & Consultants complaints related to tax and payments
Financecoordinator is responsible for liaison with Bank,chequebooks, cheque requisitions, bank withdrawals and bank payments.
Assist country coordinator in preparations of annual/ revised budgets, Annual Plan of actions (APAs) and annual operational plan of country office.
Responsible and coordinate with auditing firm and prepare adequate documentation and requirements for the smooth Pak Office Audit process
Orient Pak office staff and management on the financial policies and procedures.
If required participate in meetings (virtual or physical), trainings, workshops and forums organized by country office at National level or all over working area of organization in Pakistan.
Any other task as assigned by the Country Coordinator/ Finance controlling department at Head office
Tasks at Partners Level:
1. Advise partners and projects with regard to financial management and accounting systems
Monitor financial management and accounting systems through project wise visits once a year. Detect difficulties, weaknesses and irregularities in financial management, accounting systems and systems of internal control of partners/projects and give recommendations for further improvement to partner and suggest areas for capacity building to Country Coordinator
Conduct Organizational Financial Assessment of new partners and the existing partners
Orientation to new partners onfinancial mandatory requirements and other guidelines.
Orientpartners/projects onfinancial requirements regarding accounting, budgeting and financial reporting. Also inform them time to time amendments in countryfinancial policies and procedures related to the Pakistan
Responsible for the coordination between auditors and partners for smooth completion of audit assignment. Act as a focal person for the auditing process.
Follow-up on the implementation of recommendations given by auditors, during financial monitoring visits, and/or by the Controlling Department of HQ.
2. Reviewpartners and projects in the preparation and presentation of budgets and financial reports
Review partners/projects with regard to the elaboration of budgets for short term and long term programs.
Advise partners/projects in the preparation of annual financial statements, budgets, audited financial reports and other financial reports, and give feedback to the partners/projects; if need arises.
Communication with partners/projects for timely and accurate financial reporting.
Enter financial and other data of annual budgets and financial statements in spreadsheets for countrydatabase.
Reporting to country office
Prepare a report on each monitoring visit carried out and submit it to country managementwithin seven days following the visit, informingcountry management about any irregularities or similar difficulties encountered during monitoring visits or through other channels immediately.
Inform country managementabout new developments in the financial rules, regulations, policies etc. in Pakistan
Prepare reports on activities carried out for country office(bi-annually and annually) or as need arises and submit them to managementin time.
QUALIFICATIONS: MBA Finance or Masters in Commerce or CA/ ACMA/ACCA Finalist plus article completed with recognized firm.
EXPERIENCE AND SKILLS
At least 5-6 years' experience overseeing and managing complex multi grant management and compliance systems at scale in Pakistan and preferably some working experience with INGOs
Excellent management, communications and presentation skills.
Ability to work in a complex environment with multiple tasks, short deadlines and intense pressure to perform;
Ability to work independently to a high professional standard
Fluent spoken & written English language
Willing to travel to field/project areas
Having ability to work in emergency situation.
Required Essentials:
Confidentiality - Maintain confidentiality of all information, records, communication, assets, partners, staff and plans of the organization
Non-Criminal Record – The candidate must not be involved in any criminal or any anti-social activity.
Child Safeguarding - We need to keep children safe so our selection process, which includes rigorous background checks, reflects our commitment to the protection of children from abuse. The candidate must not be involved in any act against child rights and any form of child abuse.
Apply By:
Apply by:
Interested candidates may Submit CV along with motivation letter latest by June 26th, 2022 to the following email addresses:
In your application, please ensure that you address your suitability towards the outlined selection criteria, in order to be short-listed.
Note: Please mention the position title and your name in the subject line of your email otherwise your application will not be entertained.