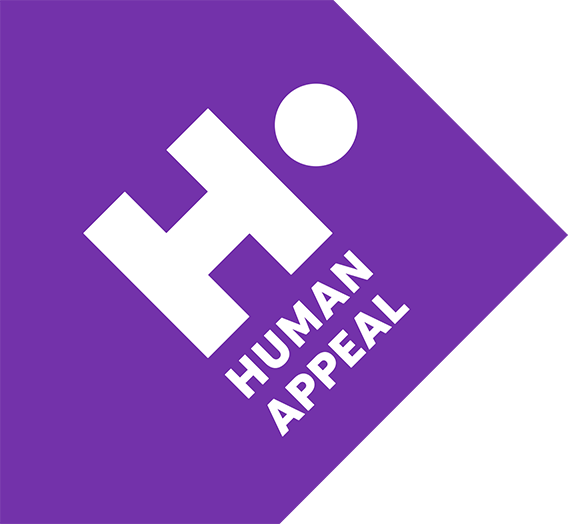 Human Appeal
Human Appeal
817 views
Posted date
16th June, 2022
Last date to apply
23rd June, 2022
Country
Pakistan
Locations
Islamabad
Category
INGO
Type
Full Time
Positions
1
Status
Closed
Introduction:
Human Appeal is an incorporated UK charity and a global humanitarian and development organization. We save lives, alleviate poverty, transform and empower local communities whilst championing humanity, impartiality, neutrality, and independence and establishment of self-sustaining development programmes. Our vision is '' to become the global agent of change for a just, caring, and sustainable world''.
Position Summary:
The incumbent will be responsible to plan and manage the IT/MIS department functions. Includes but not limited to the software development, network management, data protection, trouble shooting, availability and security of data of the organization.
Job Description:
Network Administration:
Assist with network access, monitoring, control, evaluation and documentation practices used to secure the organization's network
Responds to departments' requests for technical assistance in a timely and professional manner
Provides technical support for the IT Infrastructure of Human Appeal Pakistan in development and operational areas of data communications systems including technical analysis, and problem solving
Provides configuration, design and support of corporate firewalls
Conducts hardware/software installation including firewalls, Unix systems, routers, switches, hubs, wireless LAN access points, management tools, and other data network related devices
Updates and resolves network, hardware and software issues as required
Administers security policies to control access to systems
Supports acquisition, installation, configuration, maintenance and usage of the LAN/WAN
Responsible for continuous review of disaster recovery plan to insure completeness and accuracy to restore all applications in the event of a disaster or other interruption of processing.
Implements security controls for detection and prevention of intrusion attempts or other malicious network activities
Completes detailed network documentation and utilization reports
Maintains and controls the system software library
Obtains and licenses software by obtaining required information from vendors, recommending purchases, testing and approving products.
Performs other duties as assigned by the immediate supervisor/management time to time.
MIS Support:
Develop and analyze software solutions by studying information needs, conferring with users, studying systems flow, data usage, and work processes, investigating problem areas and implement the software development lifecycle.
Functions as the Database Administrator and has responsibility to define all databases and maintain accuracy and consistency in the data dictionary for all applications in the Human Appeal Pakistan.
Develop strategies/policies that are to be used in implementation of software and hardware systems in the organization.
Performs gap analysis in software and network system to determine required changes to core systems of the organization
Job Requirements:
Qualification & Experience:
Master/BS (honors) IT, software engineering, computer science from a recognized institute/university
Hands on experience in web development/computer programming languages (PHP, HTML, CSS, Java, JavaScript, MySQL, Dreamweaver etc.)
Minimum 2-3 years of IT/MIS experience with INGO/NGO.
Key skills & Competencies
A strong computer and technical background is vital.
Good project management skills and ability to pay attention towards the qualitative and quantitative aspects
Demonstrated ability to plan, schedule and undertake high quality work to meet explicit deadlines
Ability to troubleshoot any kind of systems related problems and maintain security of the systems
Demonstrated skill in identifying opportunities for improved services and outcomes that are consistent with the achievement of organizational objectives.
Able to plan and organize workloads to meet conflicting work demands and deadlines.
Must maintain confidentiality, data and information security, use sound judgment and perform independently while performing the duties