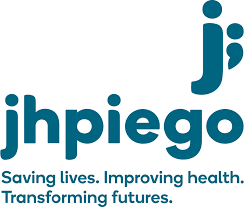 Jhpiego Corporation
4021 views
Posted date
16th June, 2022
Last date to apply
30th June, 2022
Country
Pakistan
Locations
Karachi
Category
Healthcare Provider
Type
Full Time
Position
1
Experience
6 years
Status
Closed
Overview:
Jhpiego is an international non-profit health organization affiliated with The Johns Hopkins University, USA for more than 40 years and in over 150 countries, Jhpiego has worked to prevent the needless deaths of women and their families worldwide. Jhpiego is under Gavi COVID Delivery Support grant is mandated to implement "Reach the Unreached" An enhanced COVID-19 Vaccination Strategy to vaccinate most vulnerable and unregistered population in Pakistan to enhance COVID-19 Immunization coverage in selected district and strengthening COVID-19 vaccinations facilities through supportive supervision in Karachi and adjacent districts. The program will closely work with Provincial EPI Program and the Health Department for improving quality of COVID-19 vaccination especially in unreached and venerable and unregistered population residing in slums of two selected districts.
Jhpiego, seeks Provincial Coordinator to ensure planning, support, management and ensure technical quality of activities in close coordination with EPI Program Sindh.
Responsibilities:
Act as project focal point to strengthen the COVID-19 immunization in Karachi and adjacent district.
Develop and maintain strong coordination with all relevant stakeholders like Deputy Commissioner, District Health Officers, LHW program and Project Director EPI Sindh.
Lead implementation and monitoring of planned activities under the project, coordinate technical assistance for program implementation
Develop communication strategy and conduct training of HCWs to strengthen COVID-19 immunization coverage especially for unregistered and vulnerable population residing in urban slums of two selected union councils of Karachi.
Prepare relevant reports, work closely with technical and program staff to ensure high quality project implementation, monitor district level spending, maintain close coordination with relevant stakeholder.
Coordinate with Jhpiego Country office for seeking guideline and providing update regarding the implementation of work plan
Submit monthly work plan / activity calendar with Program team
Facilitate the donor, government and Jhpiego team visits as and when required.
Represent Jhpiego at all relevant forums.
Qualifications and Requirements:
Master's degree in Social Sciences, with degree/certification in Public health
MBBS, MSPH or equivalent will be preferred
Minimum 6-7 years of coordination & project management experience in Health Sector, with focused 3-5 years in Public Health, preferably EPI
Demonstrated skills including verbal and written communication, strategic thinking, and organizational team-building and capacity development
Should have preferably worked in project or field related activities.
Strong interpersonal, team management, Information and Communication Technology report writing skills
Capacity for analyzing technical and programmatic issues; experience developing solutions, assisting in the design of related operational research, and translating research into practice.
Experience supervising staff with strong leadership skills and a supportive management style
Ability to work in a complex environment, responsible for multiple tasks and produce high quality results in a short time
Computer skills: MS Office software (Word, Excel, PowerPoint Ability and willingness for frequent travel to the field sites
Excellent coordination skills with demonstrated ability to work cooperatively as a member of a team.
Ability to ensure adherence to applicable laws and regulations.
Demonstrated ability to exercise confidentiality and professionalism.
Covid vaccination certificate would be desirable as per government protocols.
Note: Only shortlisted candidate will be contacted. The successful candidate selected for this position will be subject to a pre-employment background check.
Jhpiego is an equal opportunity/Affirmative Action employer and does not discriminate in its selection and employment practices. Failure to follow the instructions of applying, your application would be denied.
For further information about Jhpiego, visit our website at www.jhpiego.org
Requirements
---
Requires you to add current salary information.
Requires you to add cover letter.
Requires a minimum of 6 years of experience
Related
---