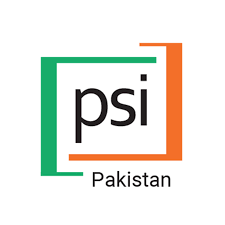 Population Services International (PSI)
Population Services International (PSI)
5615 views
Posted date
26th August, 2022
Last date to apply
26th September, 2022
Country
Pakistan
Locations
Karachi
Category
Monitoring & Evaluation
Status
Closed
Reports to: Deputy Chief of Party
Who we are
Population Services International (PSI) is the world's leading non-profit social marketing organization. We are a diverse group of over 4,500 entrepreneurial development professionals located in over 35 countries committed to making it easier for all people to lead healthier lives and plan the families they desire. PSI is using its global presence and 50+ years of experience to help reimagine healthcare. We are working to shape market systems, shift policy and funding, and strengthen global capacity to better support consumer empowered healthcare.
Join us!
PSI has been working in Pakistan for over 25 years implementing social marketing, social franchising and behavior change communication programs in family planning and reproductive health. As a market facilitator, PSI Pakistan employs strategies such as market development assessments and consumer journey mapping to develop unique, innovative and sustainable solutions for populations to cater to their reproductive healthcare needs. These solutions include an increased focus on young populations and methodologies such as human-centered design, "business-in-a-box" and service delivery at the client's doorstep. PSI Pakistan has also partnered with local non-governmental organizations, such as Greenstar Social Marketing, with expertise in social marketing and community mobilization domains to fully address their clients' needs.
PSI is urgently looking for a values-driven Manager/Senior Manager RMEL who is looking to make a positive social impact in Pakistan. This will be a full-time project-based position with a 3 months probationary period.
Your contribution
As Manager/ Senior Manager RMEL, you will be required to:
Work with Deputy Chief of Party for implementation of the project using social marketing and market development approaches.
Ensure all implementing partners are able to deliver on of program goals, objectives, and deliverables (program-wise, year-wise, and quarter-wise).
Assist Deputy Chief of Party in providing technical support to project partners (GSM, HANDS and RSPN) on regular basis in order to ensure project deliverables and milestones are met per the work plan and project log-frame.
Coordinate, Arrange and Lead the monthly performance review with all three sub-award partners and prepare review reports.
Periodically monitor project M&E activities and conduct data quality checks of all sub- recipients to ensure there are no gaps or inconsistencies within data.
Lead the project coordination and arrange for combined quarterly performance review meetings with all three sub-awards.
Create/implement program tracking tools and ensure timely data collection (macro level and micro).
Work closely towards completion and running of the Management Information Systems.
Collate data and information for quarterly and annual reports from partners and prepare quarterly donor reports by the due date.
Support the Deputy Chief of Party in discharging other responsibilities under this project to ensure quality results.
Provide a supporting role to the sub-awards for their field level implementations and regular coordination with PSI sub awards team.
Develop and write program/research reports suitable for a variety of audiences including internal non-M&E staff, project partners, donor, and international forums.
Maintain all program documentation systematically on SharePoint (PSI's Information Hub)
Represent PSI Pakistan at relevant national and provincial meetings when required. Liaise with provincial and district government authorities as and when required.
Engage with private and public sector stakeholders as and when required
This is also not an exhaustive list of all tasks that an incumbent is expected to perform but is instead a summary of the primary responsibilities and requirements of the job. The incumbent may be asked to perform duties not included above. PSI reserves the right to revise job profiles at any time based on changes to the required job responsibilities.
What are we looking for?
The basics:
Minimum Master's degree in public health or related field- MBA/MPH will be a preferred.
At least 4-5 years' experience in related fields - developmental sector/INGO experience would be a plus.
Proven experience working in operations, project management or in Programme department of a reputed NGO/INGO
Proven skills of managing team of 4-5 direct reports and external partners.
Ability to develop operational systems for the project and design work/reporting flows.
Ability to conduct Business Analytics and generate quality analysis for data driven decision making.
Ability to meet deadlines for assigned tasks
Ability to perform internal control functions to manage day to day operations of the project.
Demonstrated ability to work as a team member
Demonstrate initiative and willingness to learn and skills in knowledge transfer
Excellent written and verbal communication
Essential Values, Behavior and Skills:
Integrity
Initiative and creativity in solving problems
Communication skills and Multi -tasking ability
Negotiation skills
Sound technical knowledge
Analytical and methodological approach
Trouble shooting skills
What would get us excited?
The successful candidate will be a creative, innovative and strategic thinker, and will have excellent communication, analytical, organizational, interpersonal and cross- cultural skills; and has a strong interest in private sector approaches to development.
PSI is an Equal Opportunity Employer and encourages applications from qualified individuals regardless of actual or perceived race, religion, color, sex, age, national origin, disability, sexual orientation, marital status, personal appearance, matriculation, political affiliation, family status or responsibilities, gender identity or expression, pregnancy, childbirth, related medical conditions or breastfeeding, genetic information, amnesty, veteran, special disabled veteran or uniform service member status or employment status