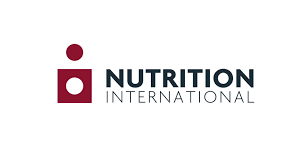 Nutrition International (NI)
Nutrition International (NI)
661 views
Posted date
13th January, 2022
Last date to apply
21st January, 2022
Country
Pakistan
Locations
Swabi
Category
Others
Type
Contractual
Positions
1
Status
Closed
Multiple micronutrient supplements (MMS) are antenatal nutrition supplements that are specially designed to support a healthy pregnancy. Each tablet contains 15 minerals and vitamins, including iron and folic acid. MMS offer additional benefits for the pregnant mother and her baby over iron and folic acid (IFA) supplements. During 2022, MMS will replace IFA for antenatal care visits in Swabi district, Khyber Pakhtunkhwa. This is part of an implementation research project led by the Nutrition Wing of MoNHRSC with the support of Nutrition International in line with recommendations from the World Health Organization. During the one-year implementation period, as part of public ANC services offered at facility and community levels, all newly enrolled pregnant women will receive MMS instead of IFA for the prevention of anaemia.
Overall Purpose/Function
The Data entry operator will be responsible for managing MMS project related data in Swabi district. He/She will regularly compile and enter data obtained from public healthcare facilities, facility and community healthcare providers/supervisors into electronic database along with regular reporting of data. He/She will build positive working relations with district staff, health facility staff, facility and community health supervisors/ providers. He/She will also be responsible for checking inaccuracies in data and follow up with health staff/managers to obtain correct and complete data.
Responsibilities
Obtain project data regularly from community and facility healthcare supervisors and providers
Enter project data by inputting text based and numerical information from source documents within time limits
Compile, verify accuracy and sort information to prepare source data for computer entry
Review data for deficiencies or errors, correct any incompatibilities if possible and check output
Examine and obtain further information for incomplete documents
Respond to queries for information and perform data requests in a timely manner
Comply with data integrity and security policies
Keep all information confidential
Ensure data is adequately backed up
Other duties as assigned
Education and Experience requirements
Education
Minimum Diploma/Degree in computer sciences, IT or related field
Additional computer training or certification will be an asset
Experience
Minimum 3 years experience of data entry and data management
Experience with MS Office and data programs/databases is mandatory
Experience of working with health-related data is an asset
Skill Requirements
Fast typing speed
Excellent computer skills
Excellent skills in Microsoft Word and Excel
Good time-management skills and organizational skills
Ability to build positive working relationships with government officials and NI staff
Attention to detail
Confidentiality
Good language skills in Urdu, Pashto and English
Residence and Travel Requirements
The post holder must be resident in Swabi district. The position may require travel within Swabi district