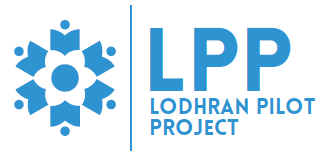 Lodhran Pilot Project
Lodhran Pilot Project
1230 views
Posted date
14th January, 2022
Last date to apply
19th January, 2022
Country
Pakistan
Locations
Multan
Category
Community & Social Services
Salary
PKR 75,000/- to PKR 80,000/- plus benefits
Type
Contractual
Positions
1
Experience
5 years - 8 years
Age
35 years - 45 years
Status
Closed
Relevant Qualification, Experience & Skills:
Master/ Bachelor's degree in Agricultural marketing or related field,
At least five years of relevant professional experience in agricultural Projects, crop maximization.
Experience working with supply chain actors including farming, seed systems, milling, food processing or food marketing.
Excellent organizational skills and demonstrated ability to set priorities and to meet deadlines.
Excellent time management skills and ability to work effectively under pressure during peak seasonal periods.
Ability to work independently, be self‐motivated, show initiative, and work productively as part of a team.
Excellent oral and written English language skills.
Excellent oral and written communication and interpersonal skills and strong decision‐making skills.
Computer literate in MS Office (Word, Excel and PowerPoint) and experience in report writing.
Experience with monitoring and documentation of fields activities.
Willingness to travel extensively in the field.
Experience in agriculture/livelihood project or program coordination, office management, financial management, operations.
Strong collaboration skills and experience in creating effective partnerships. Physical Demand & Work environment
Job Description:
We are recruiting a Project Officer commercialization of Bio Fortified Crop (CBC) project. We are looking for a team player who is capable of working internally and externally with many different departments and stake holders. The Project Manager specific duties include but are not limited to:
Initiate and develop a mechanism of sustainable segregation of Zinc wheat from farmers to millers and as separate product (Zinc Wheat Flour)
Develop strategy to foster relationship & sustainable linkages among the value chain actors for Zinc Wheat grain and conduct site visits, market bio fortification and collect feedback as per requirement of the project
Develop and implement wheat flour Commercialization strategy
Capacity building of the value chain actors (e.g. Support in Food Packaging Development & Production) to increase supply of the Zinc Bio fortified
Organize meetings, workshops in accordance with the CBC project plan
Assist program coordinator in planning and writing reports to overall project
Monitor implementation activities at field
Communicate product information to different stakeholders as required
Maintain a database of contacts in the value chain including SMEs and entrepreneurs
Communicate effectively with different departments within LPP and Donors and all external stakeholders.
*Due to the urgency of this role, Position will be filled on a rolling basis, interested candidates are asked to submit their application as soon as possible.
Please Note:
Candidate who tries to influence the recruitment process will be automatically disqualified. Women and non-muslim candidates are particularly encouraged to apply.