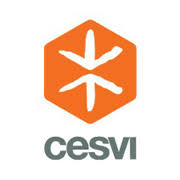 CESVI (Pakistan)
CESVI (Pakistan)
674 views
Posted date
14th January, 2022
Last date to apply
20th January, 2022
Category
Consultancy
Status
Closed
CESVI (Pakistan) is seeking the services of a Protection Specialist as Consultant for Review, Advice and Strengthening of a project proposal to be developed for refugee's context. Cesvi will expect the consultant to deliver the deliverables mentioned below.
1 – Expected Deliverables
Review and strengthen "protection interventions" developed for the proposal, in line with the donor requirements, on-ground needs and context, sector priorities.
Review the findings and report of needs assessment against the context.
Review the first draft of the full proposal (narrative, log frame and annexes) against the call for proposal and strengthen the Protection Interventions
Review the project proposal to ensure mainstreaming of protection.
Suggest/support addition of value-added components to various parts of the proposal based on knowledge and experience.
2 – Duration of the consultancy and work plan
The consultancy is expected to be for 4-5 days within the month of January 2022.
3 – Cost and Terms of Payment
The cost will be mutually agreed between the Consultant and Cesvi.
The payments will be made as follows:
100% as one/final Payment, after the completion of the job and upon receipt of invoice/payment request.
4 – Required Qualifications
Protection expert with at least 10 years of experience in project design and implementation of Protection interventions, especially in the context of refugees and displaced populations.
Preference to be given to individuals with relevant work experience and understanding of the local and regional refugees' context.
5 – How to Apply
Interested applicants are required to send the following documents to [email protected] latest by January 20, 2022, by 1500 hrs. PST.
Detailed CV with the name and contact details of two references);
Indicate daily/Lum sump consultant's fee rate.
Reference/samples of two recent relevant assignments completed by the applicant.
This is a home-based consultancy assignment. The applications are open on a rolling basis and the position may be filled prior to the deadline.