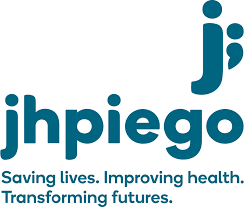 Jhpiego Pakistan
Consultant for Laboratory and Biosafety
Jhpiego Pakistan
799 views
Posted date
12th January, 2022
Last date to apply
23rd January, 2022
Country
Pakistan
Locations
Islamabad
Category
Healthcare
Type
Consultant
Positions
1
Experience
5 years - 6 years
Status
Closed
Overview:
Jhpiego-an affiliate of Johns Hopkins University, through funding from the Centers for Disease Control and Prevention (CDC), is implementing the project 'Protecting and Improving Health Globally: Building and Strengthening Public Health Impact, Systems, Capacity and Security' in Pakistan with an aim to support and strengthen health systems of Pakistan for better preparedness to manage any Public health emergency like COVID-19. Laboratory system strengthening is one of the key components of the project that focus to enhance laboratory capacity to minimize bio risk and improve Labs biosafety plans and guidelines. This further aims to improve biosafety sampling testing procedures, diagnostics, Quality Assurance process and capacity enhancement of Lab human resource.
Objectives of Short-Term Consultancy:
Jhpiego is looking for the services of "Technical Specialist Labs & Biosafety" for short-term consultancy to provide technical assistance to National and nominated provincial reference Labs involved in COVID-19 testing. Under the guidance of Technical Manager Labs & Surveillance, the selected consultant will work closely with Technical officer Labs & provincial program coordinators of Jhpiego with following TORs;
Stocktaking through consultative meetings with relevant National & provincial Lab officials, Jhpiego and NIH Islamabad.
Support review, update and finalization of the Lab Assessment (Piloting) report as per "WHO COVID-19 Lab Assessment tool (LAT).
Review and update the WHO LAT tool in light of pilot assessment /NIH guidance and implement the finalized tool for assessment of all notified twelve provincial laboratories in the country in coordination with technical officer Labs.
Develop/update Biosafety plans, SOPs and guidelines including biosafety instruction materials in coordination with NIH and Jhpiego program team and provide technical support in implementation of these plans in nominated laboratories.
Develop modular package of COVID-related trainings on updated biosafety plans, guidelines, lab diagnostics, QA Standards and sample testing. The material to be used for master level training (ToT) and further cascade training of lab officials.
Support Program coordinators to train Provincial Master Trainers and cascade training of lab staff on updated biosafety SOPs and guidelines, sample testing and reporting, lab diagnostics and QA Standards.
Develop a technical brief/presentation and report on development of Bio-Safety plan implemented and about development of COVID-19 sample collection and testing.
Conduct QA Monitoring visits of trainings in coordination with DOH, NIH and Jhpiego program team.
Provides complex problem resolution, root cause analysis and Lab related technical support and contribute to documentation of processes and procedures.
Any other task assigned by supervisor.
Deliverables:
| | |
| --- | --- |
| 1. | Baseline stock taking of Lab related activities from Jhpiego , Provincial Lab officials & NIH through consultative/follow up meetings |
| 2. | Support review, update/finalization of the Lab Assessment (Piloting) report conducted using "WHO COVID-19 Lab Assessment tool (LAT) and finalize tool for further use. |
| 3. | Conduction Lab Assessment using WHO LAT CoVID-19 tool in all 12 national/provincial laboratories nominated Labs |
| 4. | Finalize Lab Assessment reports of all 12 nominated Labs submitted with clear action plan as per requirement of jhpiego/donor. |
| 5. | Development of Biosafety Plan, guidelines/SOPs and biosafety instruction material for Labs in collaboration with NIH/Jhpiego technical HQ team. |
| 6. | Develop/update modular package of COVID-related trainings on biosafety SOPs & guidelines, lab diagnostics, sample testing and reporting and QA Standards for Labs. |
| 7. | Training of Master trainers (nominated staff) on sample collection, biosafety SOPs and guidelines, sample testing, lab diagnostics and reporting and QA Standards conducted and reports submitted. |
| 8. | Trickle down training of nominated Lab staff on sample collection, biosafety SOPs and guidelines, sample testing, lab diagnostics and reporting and QA Standards conducted and reports submitted. |
| 9. | Conduct QA monitoring visits of trainings and submit progress reports with plans of action for improvement in training methodologies/materials. |
| 10. | Submission of final reports, user manuals and training material etc |
Required Qualification and experience:
Individual must have:
Graduate or equivalent degree in Laboratory technology, Microbiology, Molecular Biology/Pathology. MBBS with Master degree /fellowship in Lab related field will be preferred.
Minimum 5 year of hands on experience in Bio-Risk and Bio-Safety field and at-least 2-3 years' working experience in Biosafety level 2,3 laboratory.
Direct experience of laboratory assessment, planning and monitoring activities related to bio risk & Biosafety level 3 laboratory.
Documented experience of developing Biosafety SOPs and guidelines and training package related to sample testing, diagnostics and QA process for level 2 and/or 3 Labs.
Demonstrated ability to work in a fast-paced environment who can adhere to strict deadlines.
Able to work independently and respond to queries in a timely manner.
Covid vaccination certificate would be desirable as per government protocols.
Duration:
The assignment will be completed in four (4) months
Location:
Islamabad with occasional travel within country
Contract Type:
Individual will be engaged under a consultancy contract and will not be entitled to benefits such as leaves and medical insurance.
Apply By:
Interested applicants with required experience and skillsets can email their profile reflecting relavant work to [email protected] with subject line as 'Consultant for Laboratory and Biosafety' by January 19, 2022.
Only relevant/shortlisted applicant will be contacted.
For more information about Jhpiego, go to http://www.jhpiego.org/
Requirements
---
Requires you to add current salary information.
Requires you to add cover letter.
Requires a minimum of 5 years of experience
Related
---