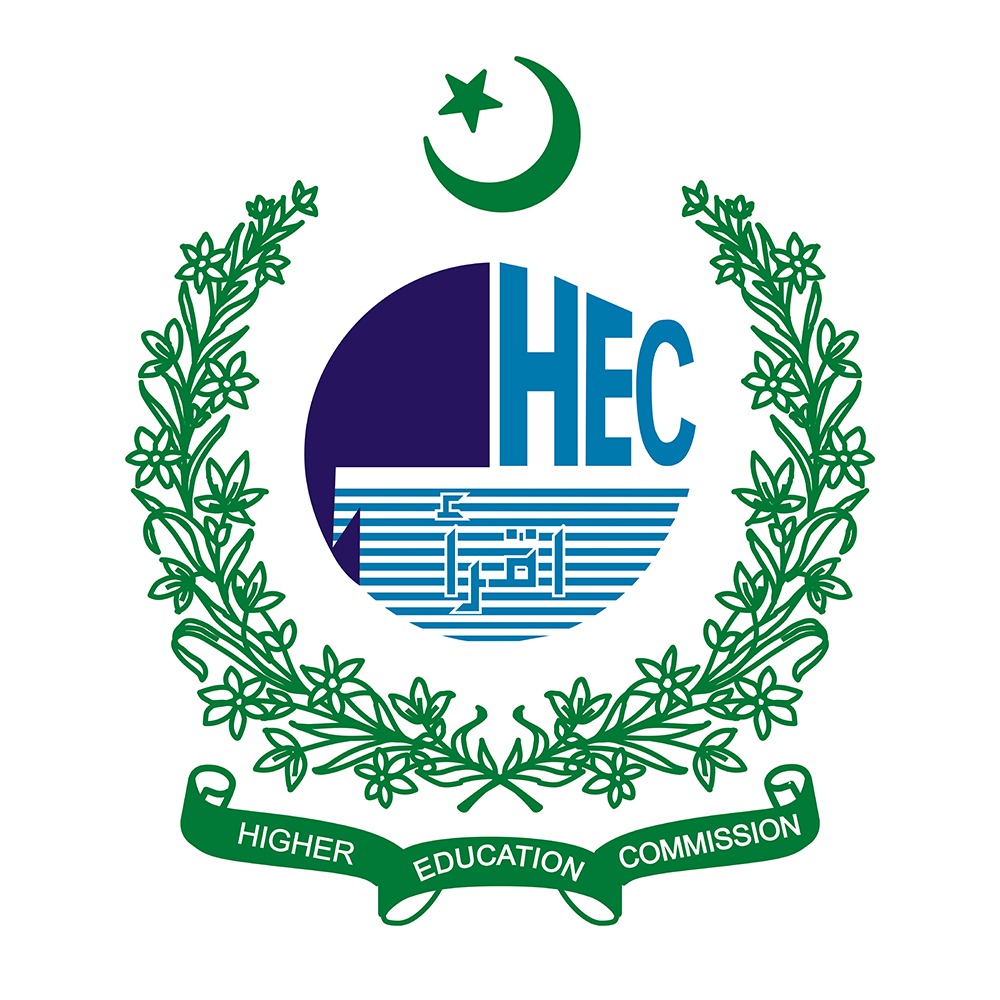 Higher Education Development in Pakistan (HEDP)
Higher Education Development in Pakistan (HEDP)
1665 views
Posted date
19th January, 2022
Last date to apply
11th February, 2022
Country
Pakistan
Locations
Islamabad
Category
Program Management
Status
Closed
Terms of Reference & Scope of Services
Higher Education Development in Pakistan
Terms of Reference (TORs)
Program Specialist
| | |
| --- | --- |
| Job Title: | Program Specialist |
| Category: | Project Management |
| Duty Station: | Islamabad |
| Type of Contract: | Fixed Term |
| Expected Starting Date: | Feb. 2022 |
| Duration of Assignment: | Two Years contractual appointment, extendible till the completion of the project, based on assessment of performance |
| Salary: | Market competitive |
1. BACKGROUND:
Pakistan Vision 2025 has set an ambitious target for Pakistan to revive economic growth and become among the world's top 25 economies by year 2025. Knowledge economy has been identified as one of the key pillars for growth. Higher Education Development in Pakistan (HEDP) will contribute directly to knowledge economy by addressing these issues through the higher education system in Pakistan. This project will directly support selected areas of HEC Vision 2025. This project will support interventions aimed at improving quality and relevance of second and third tier higher education institutions and encouraging research and innovation in tier 1 Universities of the country.
2. PROJECT DESCRIPTION:
The project supports the implementation of a subset of activities from the Higher Education Commission's (HEC's) Vision 2025, which is in line with the broader development framework for Pakistan as envisaged in the Government's Vision 2025. The project will be implemented over a five-year period of 2019/20 – 2023/24.
In essence the objectives of the project are to support research excellence in strategic sectors of the economy, improve teaching and learning, and strengthening governance, in the higher education sector. More information on HEDP can be found here: http://projects.worldbank.org/P161386?lang=en.
3. CORE RESPONSIBILITIES:
The Program Specialist will be a part of the Project Coordination Unit (PCU), which has been established to support the implementation of the project. She/He will report to the Project Coordinator.
Under the direct supervision of Project Coordinator, the key responsibilities of the Program Specialist shall include, but not limited to the following:
Support Project Coordinator in day-to-day activities related to project coordination including assessment of project performance to identify success factors and incorporate best practices into project work
Work with various units within the project (managed by Component Owners) to keep the project on track by helping them maintain the Gantt charts to manage a detailed schedule of activities, identifying major milestones and critical tasks
Identify risk and risk mitigation strategies. Maintain project risk register
Research linkages across project activities to identify critical points of integration, avoid duplication and redundancies.
Help monitor specific stages of project implementation
Ability to perform a variety of standard tasks related to result management including screening, collecting of project data, dissemination of information etc.
Analyze and select material for strengthening strategic alliances with partners and stakeholders
Prepare reports for all the stakeholders including World Bank
Under directions of the project coordinator, liaise with various units of HEC on matters related to HEDP as and when required to ensure that proper communication is maintained and that the stakeholders remain aware of the progress of the project
Working with the Monitoring and Evaluation Specialist, generate regular performance monitoring reports.
Design and maintain project coordination unit Project plans and Gantt Charts and help monitor the KPIs for HEDP
Monitor project resource allocation and identify related risks and requirements in a timely manner
Ensure Quality Assurance of all the deliverables
4. COMPETENCIES:
The Program Specialist will possess the following qualifications:
A Bachelors/Master's degree (16 years of education) from a an accredited national/international University
8 years of working experience, at least 2 of which must be as a support role for project planning and management.
Experience in project management principles and project management/planning software like Ms. Projects, Primavera, etc.,
Hands-on experience of report writing and good communication skills
Experience in dealing/communicating with stakeholders at all levels including senior government officials, regulatory bodies, etc.
Expertise in analytical software like SPSS
A strong team leader/player, with excellent interpersonal, communication and negotiation skills
Proficiency in the usage of computers desktop application MS Office (Word, Excel, and Power Point) and office software packages (word processing, spreadsheet etc.) and experience in handling of web-based data and information management systems
Must be able to work with people of different backgrounds and be a good team member
Strong interpersonal and communication skills, commitment to team work and to be able to work across disciplines
Consistently approaches work with energy and a positive, constructive attitude
Demonstrates good oral and written communication skills in substantive and technical areas
Demonstrates openness to change and ability to manage complexities
Excellent writing, editing and analytical skills and capability of working independently
An ability to work effectively, take initiative and deliver results, even under pressure, and willing to visit sites in remote areas.
5. SELECTION PROCESS:
An individual consultant will be selected in accordance with process stipulated in accordance with "World Bank: Procurement Regulations for Investment Project Financing Goods, Works, Non-Consulting and Consulting Services" (July 2016) revised November 2017 & August 2018.