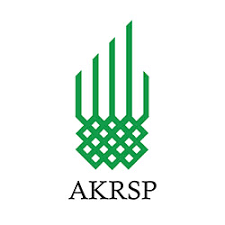 AKRSP
Manager Economic Inclusion
AKRSP
1686 views
Posted date
27th January, 2022
Last date to apply
6th February, 2022
Country
Pakistan
Locations
Chitral
Category
Community Development
Type
Contractual
Positions
1
Status
Closed
The Aga Khan Rural Support Programme is a private, non-profit company, established by the Aga Khan Foundation in 1982 to help improve the quality of life of the villagers of Gilgit Baltistan and Chitral. AKRSP is seeking applications from high caliber professionals for the position of Manager Economic Inclusion for Regional Programme Office Chitral.
Job Purpose:
The incumbent will be responsible to supervise and ensure efficient implementation of Economic Inclusion (EI) operations and activities according to the organizational work plan at regional level.
Job Description:
Major responsibilities of the position are as following:
Lead and supervise EI team at regional level in planning, budgeting and operations to ensure smooth and quality implantation of all planned activities under AKRSP's START and FoW components
Facilitate, advocate and implement AKRSP's Economic Inclusion Strategy in the region and develop quarterly progress reports of EI section
Supervise market assessments to identify gaps in the supply/demand transactions of tasks and design interventions to address those
Support in building capacities of EI staff/trainers/coaches and other partner entities to attain efficient and consolidated implementation
Provide support in building linkages with stakeholders including line departments to strengthen business interest groups, forums, associations and chambers in the region
Engage and facilitate formation of coalition of potential employers to implement AKRSP's Future of Work and TVET programme targets in the region
Promote innovation within EI portfolio, including adoption of ICT in the promotion of production, value addition, trade, entrepreneurship, and work opportunities.
Facilitate government departments and other stakeholders in creating conducive market environment for women to initiate and manage businesses in the GBC.
Facilitate young women and men to ease their access to potential financial and non- financial schemes offered by various institutions
Comply with all policies and procedures enforced by AKRSP including application of environment, gender and safeguarding policies
Any other responsibilities allocated by the supervisor
Safeguarding:
Set a personal example and be a role model by complying to safeguarding policy
Take steps to educate staff of their respective departments on safeguarding policy
Ensure staff in respective department are following safeguarding policy in later and spirit
Help resolve complaints informally where appropriate
Refer formal complaints to committee, SG Focal Point or concerned authorities
Education: MBA / Master's in Economics
Related Work Experience & Training: Minimum 5 years of experience in Economic/ market development or related activities preferably both in development and the private sector, particularly in the following areas:
Planning, implementation and quality assurance.
Youth engagement and market development
Start-ups/entrepreneurship promotion programmes
Women's economic empowerment programmes
Special Skills:
Entrepreneurial disposition in dynamic and ambiguous contexts
Client-oriented, proactive, creative, results-oriented and meets tight timelines
Market development methods and approaches
IT and ICT project design
Excellent writing and communication skills
Good interpersonal PR skills
NOTE: AKRSP offers competitive remuneration package and conducive working environment. We are equal opportunity employer - Women candidates are preferred without compromising the set criteria and candidates having local contextual understanding would be preferred. Our recruitment and selection policy and procedures reflect our commitment to the safeguarding of children and adults in accordance with safeguarding policy. Only online applications submitted through this website before the deadline will be considered for further process. Only short-listed candidates will be contacted for test/interview.