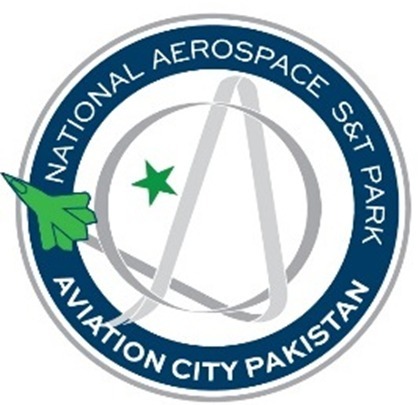 National Aerospace Science and Technology Park (NASTP)
Assistant Project Manager
National Aerospace Science and Technology Park (NASTP)
2226 views
Posted date
9th April, 2022
Last date to apply
23rd August, 2022
Country
Pakistan
Locations
Kamra
Category
Project Management
Salary
PPS-8
Type
Contractual
Positions
1
Status
Closed
We seek an experience Assistant Project Manager (Electrical) to assist Project Manager in managing Mega Construction Project.
You will be required to provide technical assistance and expertise with reference to the electrical & ELV works as well as field coordination, ensuring high quality and consistency of work.
The ideal applicant will be highly organized, with the ability to plan ahead and multitask in order to meet deadlines and keep projects under budget.
Job Description
He is responsible to Project Manager for the following:
(a) Plan and coordinate work activities with the Project Manager.
(b) Take timely action to prevent potential delays and/or cost overruns that can be avoided and timely reporting to Project Manager.
(c) Supervise work and ensure on-time project delivery.
(d) Provide data and information about project work to Project Manager for reporting.
(e) Complete needs assessment, organize preliminary studies and monitor / supervising consultants.
(f) Carry out assessments and prepare reports with recommendations for follow up actions.
(j) Assist the Project Manager in preparing the tender dossier, with particular focus to the technical documents (drawings, BoQ, technical specification and standards).
(k) Assist the Project Manager to outline design requirements (e.g. timeline) to procure design services, including concept, preliminary and final stages where applicable.
(l) As tasked by the Project Manager, supervise construction works and administer works execution as per the contractual provisions and the design specifications.
(m) Ensure quantity/quality control and time schedule consistency.
(n) Verify that works are consistent with the project technical specifications and inform promptly of eventual deviations.
(o) Support the overall management of works implementation to ensure constructions works are completed on time, within budget and to quality standards.
(p) Assist the Project Manager in the preparation of project/contracts related documentations such as periodic progress reports, site monitoring reports, stake holder meeting minutes, engineer's instructions and variation orders, contractor's bills review reports, certifications, client hand-over documents and contracts close-out reports.
(q) Perform any other duty assigned by Project Manager.
Preferred Skills :
(a) Experience of using formal project management approaches / tools (Primavera, MS Project etc).
(b) Strong team leadership, project planning for results, strategic thinking, relationship-building skills required and reflected through experience and candidate's references.
(c) Innovative thinking that leads to practical, effective delivery strategies (grants management, technical trainings, etc.) to accomplish project activities, outputs, outcomes, and project impact.
(d) Supervisory and evaluation skills of professional and support staff.
(e) Proficient in Microsoft software applications.
(f) Ability to complete tasks in a timely manner and meet deadlines.
Qualification / Experience
M.Sc Electrical Engineering with more than 10 years relevant experience or
B.Sc Electrical Engineering with more than 15 years relevant experience.
Max Age Limit
35+5 years (General Age Relaxation will be admissible as per rules of the GoP).
Additional Notes
(a) The hired employee will undergo a 2‐3 months training period during which the employee will be on probation. The final appointment will be confirmed after completion of the training period.
(b) Incomplete applications and applications with fake / false documents will be liable for rejection at any stage during or after recruitment process.
(c) Only shortlisted candidates will be invited for interview and written test. No TA/DA will be admissible for test / interview.
The Organization reserves the right to withdraw/cancel the vacancies at any stage without assigning any reason.
Requirements
---
Requires you to upload profile photo.
Related
---