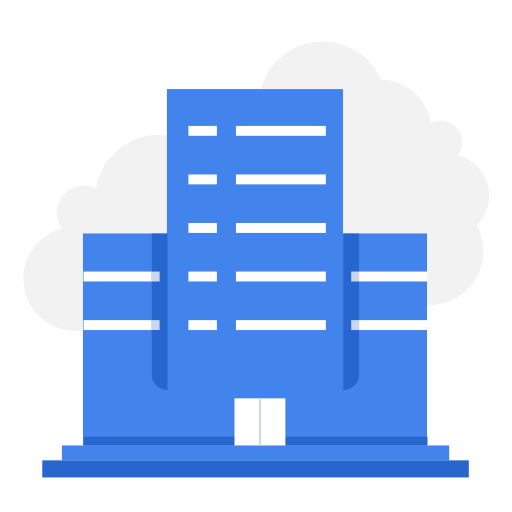 CARE International in Pakistan
Expression of Interest (EOI): Partnership for Ignite-the MasterCard funded Financial Inclusion project
CARE International in Pakistan
675 views
Posted date
7th October, 2021
Last date to apply
17th October, 2021
Country
Pakistan
Locations
Punjab (Lahore, Faisalabad, Gujranwala, Multan and Rawalpindi)
Category
Others
Positions
1
Status
Closed
Expression of Interest (EOI)
CARE International in Pakistan (CIP) is pleased to invite the firms/institutions/NGOs to submit EOI for the Partnership for Ignite-the MasterCard funded Financial Inclusion project. The purpose of this project is to facilitate access to financial services and business development skills for Pakistani entrepreneurs especially women, thereby positively strengthen Pakistan's economy, in line with the Government of Pakistan's national development objectives, the National Financial Inclusion Strategy (NFIS) and the focus of the government to encourage entrepreneurship and digitization in the country. The project is a 3 years' program (Jan 2020 – Dec 2022) aimed to enhance to access to finance for entrepreneurs, encourage them to adopt digital wallets and digital business mechanisms whilst building their capacity to be better able to access information, create linkages and grow their businesses. The project is implemented in urban and peri-urban areas of districts Lahore, Faisalabad, Gujranwala, Multan and Rawalpindi in Punjab and Karachi and Hyderabad in Sindh.
a. The partner will be expected to carry out the following activities:
Selection of micro-entrepreneurs: IP will select 250 micro-entrepreneurs from each project district as per pre-defined criteria. Project districts are Rawalpindi, Faisalabad, Gujranwala, Lahore and Multan.
IP will initiate a capacity development Program for the selected entrepreneurs[1](Micro businesses). Capacity development program will be based on blended learning. Training sessions will be conducted face-2-face along with online learning. Proposed capacity development program will consist the following topics:

Business planning and management
Financial planning and management/financial literacy
Entrepreneurship
Digitalization
Note: The training content is already developed and available for roll out. Proposed curriculum is also available for e-learning at www.digiedt.com
Ignite project also endeavors to guide micro-entrepreneurs on available access to finance options. Ignite Project is collaborating with U Bank to ensure access to loan products. The IP will mobilize and Link Strivers (Micro businesses) with designated MFBs/products. IP will support 5,000 microbusinesses (1000 in each district) to gain access to microfinance products offered by the Ignite project's Financial Service Provider.
Support micro-businesses to grow and achieve scale: IP will engage local resources and tap all support mechanisms available in the area to support (Micro businesses) to grow and achieve scale. IP will engage local mentors/representatives from authorities such as SMEDA, SBP, SECP, Local Microfinance Banks/role models to support and guide (Micro businesses) for growth.
Organize exposure visits: (Micro businesses) normally lacks exposure and access to information and opportunities. IP will organize exposure visits for Micro businesses to give them exposure and information that can support them to expand their businesses. Facilitate strivers to create forward and backward linkages for business growth
Collect case studies, insights and learnings: monitoring, evaluation and learning is an essential and critical component of the project. The IP will ensure to monitor and evaluate and report achievement of outcomes. The aim is to utilize the learnings from M & E process to guide the decisions of any changes.
Develop formal network of strivers at district level and connect them with available opportunities (backward and forward linkages)
b.

Project Location and Duration
Project locations: Punjab (Lahore, Faisalabad, Gujranwala, Multan and Rawalpindi).
Project Duration: 1 year
c. Target Audience
The aim is to reach 1,250 "strivers," or growth-oriented entrepreneurs and support them to learn business management, financial management, entrepreneurial excellence and digitization. In addition to this IP will reach out to 5,000 Strivers to link them to financial resources to expand their businesses.
The outreach will be segregated as 30% women and 70% men.
Application Process and Deadline
Documents requirement for application submission:
Cover Letter
Copy of Institution legal registration/Valid MOU with EAD or registration with other regulators such as SECP.
Evidence of similar assignment(s)/initiative completed in the last 5 years especially for entrepreneurs with particular focus on entrepreneur's capacity development and access to finance for entrepreneurs especially women
An implementation plan with key activities and timeline for the project activities
Projections on number of entrepreneurs (with 2—10 employees and at least 2 years of business age) that the institution/firm/NGO can reach.
Institution profile
Organogram of core team
Copy of NTN
Institution to provide budget based on activities outlined.
Eligible and interested institutions must submit their application package along with the soft version of the proposal in a USB in a sealed envelope through registered courier to the below address by or before October 17th, 2021. Applications submitted by any other means will not be considered.
Address:
Project Manager – Financial Inclusion Project
Plot#1-E, Street 46, Bazar-4, Class III, Shopping Center
Sector I-8/2, Islamabad
Phone: 051- 4939102-3
For Contact/Queries about application submission:
Interested institutions can approach CARE team on the following email address until October 14th, 2021
Email: [email protected]
NOTE: The applications will be subject to evaluation and only short-listed firms will be contacted for a due diligence process. Please note that this EOI does not entail any commitment to award a contract on the part of CARE or bear the cost of the documents.
For further details, check the attached TORs.