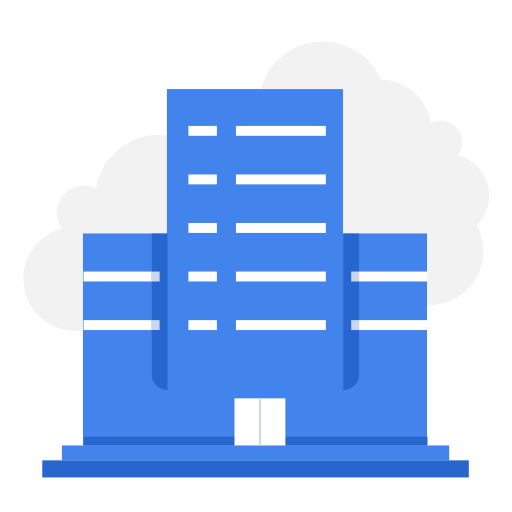 U.S. Pharmacopeial Convention (USP)
International BIO Equivalence Policy Consultant
U.S. Pharmacopeial Convention (USP)
213 views
Posted date
1st October, 2021
Last date to apply
15th October, 2021
Category
INGO
Type
Consultant
Positions
1
Status
Closed
ABOUT US
The U.S. Pharmacopeial Convention (USP) is a scientific non-profit organization that sets standards for the identity, strength, quality, and purity of medicines, food ingredients, and dietary supplements manufactured, distributed, and consumed worldwide. Our mission is to improve global health through public standards and related programs that help ensure the quality, safety, and benefit of medicines and foods. USP envisions a world in which all have access to high-quality, safe, and beneficial medicines and foods. USP approaches this vision with a sense of urgency and purpose, strengthened by its cadre of dedicated volunteers, members, and staff, and by working collaboratively with key stakeholders across the globe. As the world gets smaller and more connected, quality issues affect everyone. Diseases travel. Drug resistance grows. Fake medicines kill. The foundation of quality we are building helps address these and other global health issues. Whether decreasing the prevalence of substandard and poor-quality medicines or helping to curb antimicrobial resistance, we are there working to protect the health of people all over the world.
PQM+
The Promoting the Quality of Medicines Plus (PQM+) program is a five-year U.S. Agency for International Development (USAID)-funded cooperative agreement with a goal to sustainably strengthen medical product quality assurance systems in low- and middle-income countries (LMICs). PQM+ provides technical assistance to Medicines Regulatory Authorities in a number of countries in Asia. This cooperative relationship supports the Drug Regulatory Authority of Pakistan (DRAP) for regulatory reforms, quality assurance systems, and strengthening the quality control laboratories in Pakistan. Moreover, PQM+ also provides technical capacity building in close coordination with DRAP and provincial health authorities.
ACTIVITY BACKGROUND
The safety and efficacy of generic chemical drugs assume that the API is safe and chemically identical, and its absorption is comparable to a reference product. There is no need for clinical efficacy testing in patients if the presumptions of generic comparability are met. The past 40 years since the FDA first required the clinical trials has seen many changes in the methodologies of establishing the safety and efficacy profile of the drugs. DRAP should have guidelines for clinical research to protect participants from unreasonable risks. every clinical trial in Pakistan must be approved and monitored by an Institutional Review Board (IRB) to make sure the risks are as low as possible and are worth any potential benefits. There should be some rules in place to protect human research subjects and all studies involving humans are reviewed locally to ensure that subjects are treated safely, fairly, and confidentially.
USP - PQM+ Pakistan team would like to hire an International Consultant who will provide regulatory support to DRAP for the development of BE policy, the roadmap for phase-wise implementation of BE studies, and capacity building programs. Under the overall direction of PQM+ Chief of Party the entity/Individual will:
Desk review of international BE Policies and regulations
Consultative meeting with stakeholders to have an overview of current policy, procedures, and their capacities.
Prepare a Draft National BE Policy
Hold Consultative meetings with DRAP and stakeholders on National BE Policy

Provide technical assistance to DRAP for required changes in national regulations for the implementation of BE Policy
Draft a list of Priority Molecules and roadmap for phase-wise implementation of BE Studies,
Support DRAP for strategy development to implementing BE Policy

Training of DRAP Staff on data analysis and data interpretations
Training of DRAP staff on Evaluation of BE Study Reports, including technical support to DRAP to review the process of evaluation of study reports and suggestions on the competency of BE studies reviewers to enable fast and fair assessment of bioequivalence testing studies submitted as part of product registration to DRAP.
Develop a roadmap and performance monitoring mechanism for ensuring high-performance compliance of bioequivalence (biostudies)/DRAP staff
MANDATORY DELIVERABLES
Consultative meetings report
Draft National BE Policy
Roadmap for phase-wise implementation of BE Studies
Training materials
Training report
MINIMUM REQUIREMENTS
At least a Master's degree in Pharmaceutical Sciences.
At least Twenty years' experience in pharmacokinetics or biopharmaceutics or bioequivalence testing.
International Proven Experience with Reference Authorities.
Hands-on experience and work understanding of pharmacokinetics and/or bioequivalence studies.
Demonstrated ability in developing policies, regulations, and guidelines related to biopharmaceutics or pharmacokinetics or related field.
Demonstrated ability to lead professionals and manage others through influence and collaboration.
Demonstrated ability to conduct and interpret quantitative/qualitative information with analytical problem-solving.
Proven leadership skills in consulting with demonstrated experience in training and mentoring staff and others.
Excellent oral and written communication skills in English; knowledge of the local language is desired.
Must demonstrate an understanding of the operations, health policy trends, and any applicable regulations related to the responsible technical area.
PERIOD OF PERFORMANCE
The scope of the work defined herein level of efforts required for the assignment will be for 25 Working Days Level of Effort (LOE) from the date of the sign of the contract.
GEOGRAPHIC AREA
Selected firms/individuals will develop and work remotely in consultation with the USP Pakistan team and DRAP team.
REPORTING
Selected firms/individuals will report to the PQM+ Chief of Party.
EVALUATION CRITERIA
Past Experience - 40%
Qualification and Education - 35%
Financial Proposal- 25%
INSTRUCTIONS
The Consultant is required to have the aforementioned professional and technical qualifications. Only the applicants who hold these qualifications** will be shortlisted and contacted.
IMPORTANT NOTE
The Applicant is required to have the aforementioned professional and technical qualifications. Only the applicants who hold these qualifications will be shortlisted and contacted.
Please send CV/Profile, 3-References, and Daily Rate by downloading the following ANNEX – D (Template):
https://drive.google.com/file/d/1SNQftPHB25vpRZTcznnsDrFRB8d2r7d1/view?usp=sharing
The Quoted Per Day Rate should be inclusive of all applicable taxes.
Kindly send all Technical and Financial Proposals to ATTN: USP Pakistan Procurement at [email protected] before the closing date (Oct 15th, 2021). When submitting your application, write "International BE Policy Consultant" in the email Subject Line.