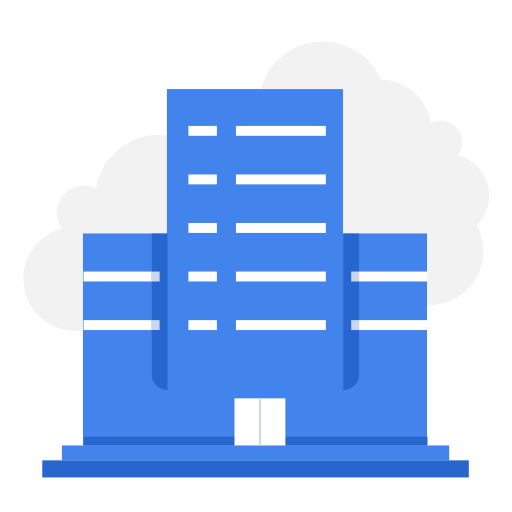 Helvetas Swiss Intercooperation Pakistan
Terms of Reference for the Effect study of skill component
Helvetas Swiss Intercooperation Pakistan
1633 views
Posted date
21st September, 2021
Last date to apply
15th October, 2021
Category
Consultancy
Status
Closed
Terms of Reference for the Effect study of skill component
Introduction and Project background:
The Market and Employment Project (MEP) is being implemented in three districts of the Khyber Pakhtunkhwa (KP) province namely Charsadda, Mohmand and Bajaur. The project is funded by the Ministry of Foreign Affairs, Royal Government of Netherlands and is being implemented by Helvetas Swiss Intercooperation (Helvetas). The goal of the project is 'sustainable income-generating and livelihood opportunities have been created in a context sensitive manner, leading to jobs, income and more resilient communities. Three program outcomes planned for the project are given below:
Program Outcome 1: Women and men from vulnerable groups (youth, women heading households, disabled, conflict affected, displaced persons and host communities) enter into gainful employment.
Program Outcome 2: Entrepreneurs / SMEs are strengthened to use business opportunities for job creation and income generation.
Program Outcome 3: The market environment is conducive to inclusive business growth.
The Outcome - I support activities to improve the employability of target beneficiaries by matching their skills set with that demanded by the labor market. It also aims to strengthen the training institutes through institutional development to deliver quality skills demanded by the market. In order to achieve this outcome, there are 5 outputs related to strengthening TVET institutes and service providers, training of vulnerable groups (trainees), job placement, increase employers know/how about skilled candidates and integrating people with disability into the workforce.
In order to bring about the successful delivery of specific project goals, outcomes and outputs, the project is being managed in a logical and systematic way. The project conducted Labor Market Survey and identified market demanded skills. The project also undertook Institutional capacity assessment of TEVT institutes and identified gaps that were hindering the employability of qualified skills trainees. The project built the capacities of TVET institutes with the aim to improve employability and impart market demanded skill training courses to unemployed youth. For addressing the issue of drop outs and imparting quality skills training the project developed a training cycle manual that takes into account skills market understanding, refining selection of trainees and providing quality training. The unemployed youth are trained and linked with the employers for employment / self-employment. Project also ensured inclusion in every intervention under skills sector. For people with disabilities, project addressed their special needs and provided a comfortable environment where they could learn better. For women, gender friendly environment was provided so that they learn skills and later apply skills to earn a better living.
- Under Institutional Development, capacity of 10 TVET institutes are improved. Upgraded and renovated labs, special arrangements for PwDs, women friendly strategies and capacity building of TVET staff in various fields.
- Based on the skills and availability of training facilities project adopted either training or apprenticeship approach. 820 trainees (192 women [12 PwDs] and 628 men [53 PwDs]) completed their skills training / apprenticeship. The skill trainings were held in Bajaur, Mohmand and Charsadda in public and private training TVET institutes. Apprenticeships were held with marble factories, software houses, and shoe makers.
Through this study the project seeks attribution to the overall results and impacts and find evidence with respect to these results and outcomes. We need to find answers to the following:
How inclusivity in skill sector is contributing towards peace building, alienating social divides, societal grievances and reduced exclusion?

How institutional development has contributed to the quality and increased enrolment of trainees?
Has improved access, quality and choice of instructors and delivery of TVET services led to more women / PwDs enrolment – In making institutes more inclusive?
How improved employability contributed in reducing illegal migration?
To what extent the skills sector logical implementation was effective in terms of employability, inclusiveness and sustainability?
Has the mobilization of / strong coordination with market players led to a better understanding of skills / service and demand and supply?
Is employment increasing women / PwDs social and economic empowerment and access to more networks?
Tracing the social and economic multiplier effect of skills training.
Objectives of the study:
MEP is a 5-year project, initiated in 2017 and will be completed in 2021 with an extension of 6 months till June 2022. In last year of the project it's imperative to assess the skills sector and its implication on the Programme beneficiaries and their families and communities.
The objectives of this study are;
- To measure wider and multiplier effects of the skill sector on social and economic uplift of individuals (disaggregated by gender, age and vulnerability) and their families.
- Assess whether the project interventions in the TVET sector contributed towards improving accessibility, inclusiveness, reducing social divides and societal grievances.
- Assess overall impact of COVID 19 on TVET training and employability.
The study results will generate evidence of key achievements and predicaments that have inhibited the impact of intervention. It would help to inform decision maker and senior management over the multiplier effect, stumbling block and particular challenges that are coming out of the pandemic of the skill component for future decisions.
Methodology:
Develop and design methodologies for data collection (quantitative and qualitative) and data analysis. The data is expected to be disaggregated as far as possible by relevant key categories/populations which include but are not limited to youth, women, and type of jobs.
Desk review: The study team will evaluate available data (from database) of all skill / apprenticeship graduated, their employment status, income level before and after the trainings / apprenticeships. The main purpose of this desk review is to build a good understanding of the available information and develop tools for in-depth analysis required for the intended study. The data of skills beneficiaries, selected trade, employers, employees, types of jobs, and employability will be analysed.
Field visits: Prior to field visit the study team will develop tools for conducting interviews and FGDs. To assess that whether the intervention effected the overall situation (socio-economic) of the target beneficiaries and their families.
Interviews with beneficiaries and key stakeholders: Focus group discussions (FGDs) and key informant interviews (KIIs) will be conducted in all three project areas with programme beneficiaries, their parents and other stakeholders to analyse the impact of their socioeconomic status. The key stakeholders to be interviewed during the study include employers in the private sectors, relevant Government Departments (such as KP-TEVTA), Associations, employees, graduates and students.
Study Locations:
Assessment will take place in three targeted locations: Charsadda, and newly merged districts Mohmand and Bajaur.
Tasks and Deliverables of the study:
The impact assessment should review all aspects of component one. The Consultant will produce a report in two part, Part-1 will focus on the effect of institutional development and Part-II will assess the trickledown effect of skill trainings (not more than 50 pages) in hard and soft form along with relevant annexes, in Microsoft Word using Arial font 11. The deliverables are:
Output

Deliverables

No. of working days

Inception report with methodology and Work Plan

- Inception document with elaborate methodology, schedule of work, and draft data/information collection plan and tools.

- Final schedule of work, and draft data collection plan and data collection tools.

10 days

Feedback will be provided by the Project team within 2 days

Conduct data collection and analysis for skills assessment in two of the targeted sectors

- Data analysis plan and a preliminary report of findings.

- Field visits

10 days

Feedback will be provided by the Project Team within 1 week

Draft study report submitted to MEP

Submission of the study report which includes all the important elements mentioned in the objectives/questions

8 days

Feedback will be provided by the Project Team within 1 week

Final Study submitted to MEP

Final Study Report incorporating comments from Project Team with the following important contents

- Basic Information

- Executive Summary

- Introduction of the project

- Study methodology

- Findings in accordance with the tasks and deliverables as mentioned above

- Predicament that inhibited the effect

- Recommendations

- List of case studies (which can be elaborated later)

Annexes – Methodology tools, study schedule, list of persons / TVET institutes, other stakeholders interviewed and sites visited, appropriate field photograph.

5 days

Feedback will be provided by the Project Team within 1 week
Reporting Line:
The Consultant/s will report to Skills Coordinator and will liaise closely with MEAL Manager, Technical Advisor and Team Leader.
Submission of Expression of Interest:
Consultant firm having relevant experience should submit an expression of interest, which should include the following:
- Cover letter detailing the consultant's / institutions' suitability for the assignment, current contact information
- CVs including detailed work experience of similar nature and education; where more than one consultant will be involved clearly indicate the overall lead consultant and responsible persons and include CVs
- The consultant will submit technical proposal not more than 3 pages including methodology, work plan and Level of Engagement (LoE)
- Indicative budget for the consultancy fee and travelling cost (boarding /lodging, stationery for the facilitators and any other expected costs)
Deadline to submit the budget and work plan is October 15, 2021. Shortlisted consultant firm will be requested to submit and present a detailed plan, methodology and contents to undertake this assignment. If approved, it will act as a part of the agreement between parties as to how the work will be undertaken.
Apply By:
Applications should clearly be marked as "Effect Study (MEP)" and should be sent by email.
Email address: [email protected]
Post address: House# 32-F, Khushal Khan Khattak Road, University Town, Peshawar.
Note: - Method of selection of successful firms would be on quality and cost basis. This request for proposal in no way obligates MEP to award a contract nor does it commit MEP to pay any cost incurred in the preparation and submission of a proposal. Furthermore, MEP bears no responsibility for data errors resulting from transmission or conversion processes.