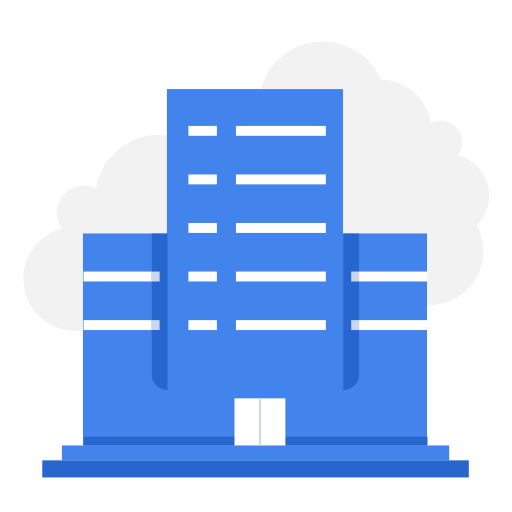 The Vision Tomorrow
Call for CV's - Anticipated Project
The Vision Tomorrow
2216 views
Posted date
27th October, 2021
Last date to apply
27th November, 2021
Category
Community & Social Services
Status
Closed
For details please visit

https://thevisiontomorrow.com/careers/
Following positions are advertised with JDs below.
Project Manager (Islamabad /Peshawar)
Medical Officer (Peshawar & Nowshera)
Logistic Officer (Peshawar)
Manager Finance and Operations (Islamabad)
Vaccinators (Peshawar & Nowshera )
Social Mobilizer (Peshawar & Nowshera)
Data Entry Officer (Peshawar)
Project Manager
Job Purpose: The project Manager is responsible for the day-to-day coordination and efficient operation of health care programme. He oversee health care project from start to finish, monitoring and reporting on the progress throughout the process. He also supervise and direct all team members involved in the project.
Duties and Responsibilities: Develop, maintain and Implement approved project plans
Follow the Project Management Cycle Instructions and ensure that all organizational policy is complied
Establish working relationship with all team members, district health officers, religious leaders and other key stakeholders
Manage communications and ensure stakeholders are aware of project activities, progress,
Advise the team members and other stakeholders on issues that may impact the achievement of their outcomes.
Select, recruit and train team as required by project plans
Ensure that performance reviews are conducted
Ensure safety and security for all personnel and comply Vision Tomorrow standards
Monitor and evaluate performance of service providers
Mange proper recording and reports are produced and disseminated
Plan and conduct coordination meetings on regular basis
Manage the information flows between all stakeholders
Required Qualification: and work Experience: Medical doctor with advanced University Degree in Public Health.
More than 10 years of field experience as Public Health Physician
Experience in procurement related projects is a distinct advantage.
Preferred Qualification: Working experience in complex emergencies and knowledge of DRR will be an added qualification
Languages
Fluency in English is required, Pashto is an added assets
Skills & competencies
Computer literate
Good communication skills
Judgment & decision making
To apply please submit your resume and cover letter at: [email protected]
Manager Finance & Operations
Job Purpose: A General Practitioner (GP) is an appropriately qualified and registered medical professional with knowledge and skills to provide personal, family, and community orientated comprehensive primary care medical services to individuals. As part of the general practice team he/she is responsible for providing patient-centered, culturally appropriate, and individual holistic care to a defined population.
Required Qualifications: MBBS degree
one to three years post-MBBS experience with one-year house job
a valid license from Pakistan Medical council
good communication and interpersonal skills
ability to work under highly pressured service
strong administrative and organizational skills
Should have command in utilizing Smart phone.
Duties and Responsibilities: Provision of emergency response to clients affected by severe reaction to COVID 19 Vaccination, other interventions includes; Urgent medical and nursing services (including resuscitation, stabilization and assessment and diagnosis, treatment and referral as necessary);
Assess the urgency and severity of presenting problems through history taking, examination and investigation.
Recommending and, where appropriate, undertaking treatment options and carrying out/referring for appropriate interventions and procedures.
Referral for diagnostic, therapeutic and support services to secondary/tertiary care hospitals.
Skills and Competencies: Experience working with EPI, infectious diseases or PHC
Ability to coordinate and deliver services in low-resource settings
Competent computer skills (Windows, Microsoft Office, spreadsheets, word processing, e-mail)
Able to maintain and record accurate documentation of interactions between clients, colleagues and other agencies in the appropriate legal records
Working Conditions: This is a field-based position, working in a setting that is very demanding, both physically and psychologically. Difficult working conditions are expected, including the following:
Issues of access and mobility due to the dynamic nature of an emergency situation
Ability to meet the physical requirements of a complex emergency mission, which may include the ability to stand or travel for long periods of time
Long hours of work in a demanding context with limited resources
The ability to work in a high risk, fluid and evolving situation may be required, as is the ability to work in stressful and often ambiguous conditions.
In some remote areas access to a referral pathway could be limited
To apply please submit your resume and cover letter at: [email protected]
Job Purpose: The COVID-19 vaccinator will work as part of a dynamic team in delivering a safe and effective service for delivery of COVID-19 vaccine(s). The post holder will be responsible for administering the vaccine to clients within a team of staff working in a clinical team under the direction and supervision of a registered healthcare professional.
Duties and Responsibilities: Undertake both routine and specially identified tasks for which the post holder has been trained and assessed as competent
Ensure proper disposal of clinical waste and change of PPE as per local and national guidelines
Confirm the identity of the client, check they are happy to proceed with vaccination. Address any additional questions or refer back to the registered health care professional as appropriate
Administer the vaccine via the intra muscular route (either client's upper arm - deltoid muscle or anterio lateral aspect of the thigh if indicated) in accordance with training and local and national protocol, procedures and standards
Immediately observe client's reaction and if appropriate, direct people to the registered healthcare professional or post vaccination observation area
Be able to respond to and raise issues or concerns with the registered health care professional, supervisor on complications or emergency situations, such as anaphylaxis
Once the vaccination is delivered, dispose clinical and non-clinical waste in bins provided at the station and ensure surfaces are wiped down
Wear adequate PPE equipment in line with current national guidelines. Conduct hand hygiene, either alcohol hand gel or hand washing according to guidance before and after each vaccination
Required Qualifications: Educated in a relevant subject or equivalent level of qualification and short courses or significant clinical equivalent previous proven experience. Training will be given to undertake specific COVID -19 vaccination and competency assessed. Also training in Basic Life Support and anaphylaxis
Preferred Conditions: Commitment and willingness to undertake learning and development courses as required to ensure competency for role, this will include vaccine training, administration training, basic life support and NHS statutory and mandatory training
Skills and Competencies
Good communication Skills
Ability to work as part of a team and actively participate in team meetings
Able to maintain and record accurate documentation of interactions between clients, colleagues and other agencies in the appropriate legal records
To apply please submit your resume and cover letter at: [email protected]
Job Purpose: The social mobilizer is overall responsible for community mobilization. awareness raising, assessments, facilitate community, conversations/meetings and build relations with relevant stakeholders
Duties and Responsibilities: Community mobilization through awareness raising, dialogue and using PRA/RRA tools to identify and prioritize the needs related to COVID Vaccination
Identification/ formation of Community Organization (CBOs/ COs) to take lead role, ownership and management of the activities in project areas
Facilitation in arrangement of capacity building and training of the CBOs/COs and beneficiaries in implementation and optimal utilization of resources provided by the project
Organization of meetings of communities for planning and implementation of project activities
Arrangement of monthly meetings of religious leaders, opinion leaders, decision makers and ensuring record keeping.
Coordination with the project technical staff for the arrangement of capacity building
Coordination with relevant stakeholders and proactively communicate any issues that might affect the project implementation and engage community support with guidance from the Project Manager
Assistance to Project Officers in preparation and submission of case studies /success stories
Data Recording and Reporting
Announcement on Loud speakers for vaccination
Any other duty assigned by the line manager.
Required Qualifications: HSSC/ Graduate in social sciences
Skills and Competencies
Good communication Skills
Ability to work as part of a team and actively participate in team meetings
Able to maintain and record accurate documentation of interactions between clients, colleagues and other agencies in the appropriate legal records
To apply please submit your resume and cover letter at: [email protected]
Job Purpose: Logistic officers will perform various functions, they provide logistics support in the areas of inventory, surveying, and projecting; ordering and pre-staging equipment for deployment. They are also responsible for procurement planning, transportation, and storage, as well as overseeing the organization, planning, and maintenance of the fleet.
Duties and Responsibilities; Carry out packing, crating, and warehousing, and storage duties in preparation for site-specific program and shipment
Responsible for tracking, receiving, and stocking all items ordered
Ensure materials are appropriately stored
Program the final inventory of materials prior to shipment
Provide a list of all equipment moved from the consolidation areas into sponsor shipping channels to project field team
Manage the repair of equipment
Responsible for supervising and accounting for an inventory
Carry out annual property inventory and provide other report in his area of responsibility.
Required Qualification/Skill and Competencies: Logistic officer is required to be graduate in PSM or Logistic.
Understanding of logistics operations and practices.
Know policies, and procedures, and provide technical and procedural advice in a broad range of logistics areas. It is also essential that logistics officers can efficiently and rapidly store and retrieve information using filing and tracking systems
Must have a thorough understanding of MS Office applications and logistics software necessary to conduct complete routine/moderately tasks
He must be able to assess moderately complex information from multiple sources and draw logical conclusions
Nurture an effective working relationship with the work team
Good Communication Skills
Flexibility: Logistics officers must be willing and able to adapt to changing work requirements and priorities that may require overtime or extended hours.
Preferred Qualification: logistics officer's key task/preferred qualification is to organise the safe and efficient storage and distribution of goods, and to ensure that orders are fulfilled correctly
To apply please submit your resume and cover letter at: [email protected]