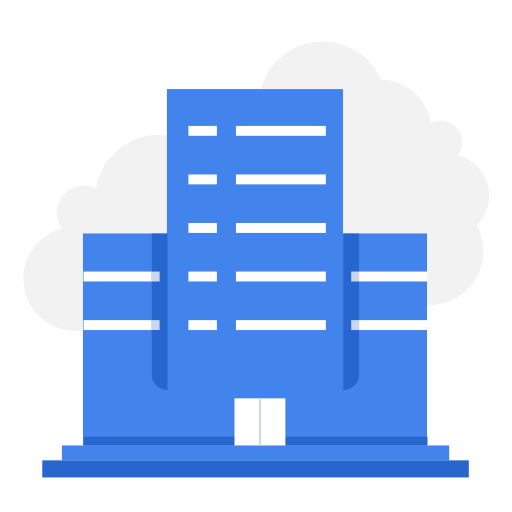 HelpAge International
946 views
Share with:
Posted date
16th July, 2021
Last date to apply
25th July, 2021
Country
Pakistan
Locations
Khairpur
Job Category
Monitoring & Evaluation
Salary
56K plus Other Benefits
Job Type
Contractual
Positions
1
Experience
3 Years - 4 Years
Job Description:
Position: MEAL Officer
Salary: 56k plus other benefits
Department: Humanitarian and Resilience Department
Location: Khairpur
Reporting: Head of Programme
Period: 4 months
Number of Positions: 01 (male/female)
Key relationships:
Internally:
Program Department, Head of Program (HoP), Project Coordinator, Field Officers
Externally:
Office of the District Health Officer, Health facilities (DHQ and THQs), Health Committees, NGOs, INGOs, District Government, and COVID19 related department/Authority,
Position Purpose
HelpAge International is the secretariat to a global network of organizations promoting the right of all older people to lead dignified, healthy and secure lives. From a network of 154 like-minded organizations, and 12 HelpAge country offices, operating in 97 countries; 56 have been engaging in advocacy, 22 in campaigning and 25 in community cohesion activities; 38 have been distributing food and 45 medicine/PPE/hygiene kits; 45 are providing psychosocial support and 55 have been raising awareness of COVID-19. HelpAge International will implement a COVID19 response project "Strengthening government sector health system and providing immediate emergency response to curtail outbreak of COVID-19 across Pakistan in Punjab, Sindh, Baluchistan and Khyber Pakhtunkhwa provinces". HelpAge International will implement project in district Ghotki and Khairpur in a consortium and funded by ECHO under HIP2020. The project will support designated health facilities in both district regarding COVID19 infection prevention and response for 12 month. The project will address the immediate needs of targeted health facilities in COVID19 response and support through provision of disinfectants, PPEs and enhancing testing capacities.The MEAL Officer will support the project management in planning, implementation, reporting and monitoring/evaluation activities and ensuring proper complaints and feedback mechanism in the field and reporting.
Key Responsibilities:
The MEAL Officer will be responsible to support in planning, implementation and ensuring qualitative and quantitative monitories to assess the project is on track. The position holder will recommend and forward suggestions for smoothly implementation of the activities in time and ensure value for money. He/she will support in developing analytical reports for project management and support in coordination with the relevant stakeholders and also support in development of IEC material and case studies for the project.
Specific duties and responsibilities
The MEAL officer will ensure the data collection, analysis, documenting learnings, evaluate impact and also ensure accountability and efficiency for project in the field. The specific responsibilities of MEAL officer are:
Support all M&E initiatives for project including monitoring, quality data collection, tracking the progress of activities and contributing to staff capacity building initiatives as necessary.

Support project management in creating a framework and procedures for monitoring and evaluation of the project activities;

Support Project Management in defining and implementing the key project performance indicators as well as monitoring them throughout the project period;

Assist Project Coordinator in proposing strategies to increase the data use and demand amongst the project staff;

Assist project staff and the project coordinator in clarifying project information needs;

Support Project Coordinator and other project staff on ways to properly document; organize and capture the project progress;

Draft tools and their revisions as well as the data collection procedures under supervision of Program Manager Humanitarian and Resilience / Head of Program (e.g. logical framework, project performance tracking, indicators, data flow chart, M&E manuals)

Support Humanitarian and Resilience Programs in reviewing the performance of existing management information systems to help identify potential modifications or resources;

Ensure CRM/CFM should be functional in the field and report on monthly basis

Keep up to date development in grant/project changes and progress in order to advise and recommend tools and strategies to increase project performance and results;

Suggest ways to facilitate data collection and the flow of data within project field teams;

Identify strengths and weaknesses in existing data collection and management systems and propose solutions to Program Manager Emergencies;

Analyse changes and patterns in Key Performance Indicator data and performance reports to support the Project management;

Manage, maintain and update monthly database on regular basis;

Support and participate in project/program evaluations;

Document lessons learnt and good practices and share them with all concerns

Support Project management in reviewing donor reports to ensure high quality reports are submitted on time;

Ensure timely data entry in databases

Any other tasks assigned by line manager
Safeguarding Responsibilities
Preventing harm and abuse from our people, operations and programmes, to anyone that encounters our work;

Report all safeguarding incidents they see, hear, hear about or suspect, using our internal reporting mechanism;

Complying with all safeguarding framework policies and practices

Completing mandatory training courses relating to our safeguarding policy framework and comply with HR vetting procedures.

Reducing the risk of harm and abuse in the field;

Involving communities in the design of programmes and complaint response mechanisms, be responsible for implementation and review;

Attending specialist field training on safeguarding as required;

Maintaining maps of support services for survivors;

Receiving and responding to complainants/survivors and ensuring that no further harm is done, following a survivor-centred approach, using the principles of psychological first aid, and signposting to relevant local services as needed

Reporting all safeguarding incidents they become aware of
Required qualifications and experience
Master's Degree in social sciences from a recognized institute

3-4 years working experience in Monitoring and Evaluation of projects

Capacity to produce high-quality briefs and reports (narrative, analytical and graphical)

Good level of proficiency in Microsoft office;

Good knowledge of quantitative/qualitative data analysis;

Ability to design M&E tools;

Ability to support in designing surveys, surveillance systems, and evaluations,

Demonstrated ability to train and build capacity of others in accountability and CRM;

Strong interpersonal skills
This JD is intended to describe the general nature and level of work being performed. It is not intended to be construed as an exhaustive list of all responsibilities, duties and skills required.
HelpAge Internal is equal opportunity work employers and encourages applicants to apply without discrimination of age, gender and disability.