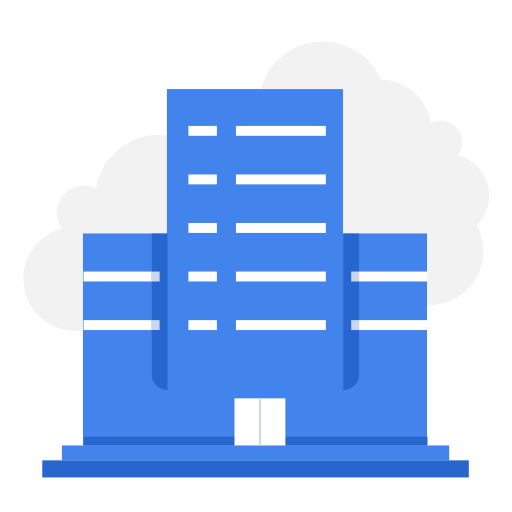 HelpAge International
Technical Advisor
Apply Now
HelpAge International
967 views
Share with:
Posted date
16th July, 2021
Last date to apply
25th July, 2021
Country
Pakistan
Locations
Islamabad
Job Category
Project Management
Salary
PKR 98k plus other Benefits
Job Type
Contractual
Positions
1
Age
4 years - 5 years
Job Description:
Job Title: Technical Advisor
Salary: PKR 98K plus Other Benefits
Department: Humanitarian and Resilience Department
Location: Islamabad
Responsible To: Program Manager
Period: 4 months
Number of Positions: 01 (Male/Female)
Key relationships:
Internally:
Program Department, Program Manager Humanitarian and Resilience Department, Finance and Operations department, Project Coordinator, Project staff
Externally:
Consortium Partners, Health Facilities, Health Committees, working organizations, INGOs, NGOs, CBOs and other stakeholders
Position Purpose
HelpAge International is the secretariat to a global network of organizations promoting the right of all older people to lead dignified, healthy and secure lives. From a network of 154 like-minded organizations, and 12 HelpAge country offices, operating in 97 countries; 56 have been engaging in advocacy, 22 in campaigning and 25 in community cohesion activities; 38 have been distributing food and 45 medicine/PPE/hygiene kits; 45 are providing psychosocial support and 55 have been raising awareness of COVID-19. HelpAge International will implement a COVID19 response project "Strengthening government sector health system and providing immediate emergency response to curtail outbreak of COVID-19 across Pakistan in Punjab, Sindh, Baluchistan and Khyber Pakhtunkhwa provinces". HelpAge International will implement project in district Ghotki and Khairpur in a consortium and funded by ECHO under HIP2020. The project will support designated health facilities in both district regarding COVID19 infection prevention and response for 12 month. The project will address the immediate needs of targeted health facilities in COVID19 response and support through provision of disinfectants, PPEs and enhancing testing capacities. The technical advisor will support consortium partners on ageing and disability and inclusion of all vulnerable groups in project activities.
Key Responsibilities:
The Technical Advisor will be responsible to provide support to project staff and consortium partners on ageing and disability and overall inclusion of all vulnerable groups in project activities. He/ She will support consortium partners to ensure accessibility of older people, persons with disabilities and other vulnerable groups to get benefits from project activities on the basis of equality and equity. The person will also be responsible for coordination with the relevant stakeholders and support in development of IEC material and case studies.
Specific duties and responsibilities
Assess project forms, tools and documents and support project staff and consortium partners to make them inclusive.

Provide support on ageing, disability and inclusion to project staff and consortium members

Provide technical support on design of accessible handwashing facilities

Capacity building of project staff and consortium members on Humanitarian Inclusion Standards for Older People and Persons with Disabilities

Capacity building of project staff and consortium members on ageing, disability and inclusion

Accessibility monitoring of project activities

Support in development of IEC material and case studies

Support to Project Coordinator in stakeholder management and other project activities
Safeguarding Responsibilities
Preventing harm and abuse from our people, operations and programmes, to anyone that encounters our work;

Report all safeguarding incidents they see, hear, hear about or suspect, using our internal reporting mechanism;

Complying with all safeguarding framework policies and practices

Completing mandatory training courses relating to our safeguarding policy framework and comply with HR vetting procedures.

Reducing the risk of harm and abuse in the field;

Involving communities in the design of programmes and complaint response mechanisms, be responsible for implementation and review;

Attending specialist field training on safeguarding as required;

Maintaining maps of support services for survivors;

Receiving and responding to complainants/survivors and ensuring that no further harm is done, following a survivor-centred approach, using the principles of psychological first aid, and signposting to relevant local services as needed

Reporting all safeguarding incidents they become aware of
Required qualifications and experience
Master's degree in relevant field / Course on ageing, Disability and Inclusion

4-5 years of relevant experience

Experience of working on inclusion related projects

Experience of conduct accessibility monitoring and evaluation.

Good in report writing skills

Good communication skills

Ability to work in team and network with partners

No travel restriction

Good skills of computer (MS Office including database management)
This JD is intended to describe the general nature and level of work being performed. It is not intended to be construed as an exhaustive list of all responsibilities, duties and skills required.
HelpAge International is equal opportunity work employers and encourages applicants to apply without discrimination of age, gender and disability.