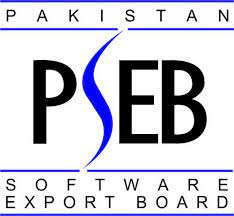 Pakistan Software Export Board
Project Officer (PPS-8) (Networks) (25 STPs)
Pakistan Software Export Board
3911 views
Posted date
14th July, 2021
Last date to apply
10th August, 2021
Country
Pakistan
Locations
Islamabad, Lahore, Karachi
Category
Others
Salary
125,000
Type
Full Time
Positions
3
Experience
4 years
Age
40 years
Status
Closed
Qualification: BSCS/BS Telecommunication/ BE Electronics/Telecom or relevant (minimum 16 years) from a recognized university/institute by HEC. Project management qualifications/certification would be highly preferred
Experience: Minimum 04 Years of relevant experience
Skills Required:
To look after the overall operations of Network Operation Centre where he/she is appointed
To manage the team of professionals engaged in the task of Network Management and Technical Support Services round the clock.
To interact with PSEB customers to ensure that they are satisfied with the services being provided by PSEB.
Well versed with office productivity, MS Project, MS Excel Internet, and email applications
Job Descriptions:
Responsible for Installation, Configuration, Commissioning, and testing of equipment i.e. Cisco Routers, Switches, and SHDSL Modems.
Responsible for advanced Cisco routers and Layer 3 switches configuration and troubleshooting of dynamic routing like BGP, Implementation of Network Security at Network Level in Data Nodes.
Having hands-on expertise to configure and manage Linux-based Servers (WEB, FTP, Mail, and DNS) at Data Node.
Responsible for configuration, management, and backup of Linux-based helpdesk and bandwidth monitoring system.
Technical and Financial analysis of bandwidth usage for the concerned data nodes and preparation and execution of business strategies to make the data network nodes more viable.
Serious complaints handling, overall maintaining Log against the network problems under his/her administrative control.
Scheduling the Technical Support staff shifts to maintain the Data Network Node operational round the clock.
Meet with subscribers to discuss their system requirements, specifications, and costs.
Supervise Technical Support staff for their professional development and training.
The Project Officer will be responsible for the services that come under his administrative control or services that are running in Data Node where he/she is appointed.
Liaison with core bandwidth operators like PTCL, TW1 management for the resolution of technical issues.
Submission of weekly Progress Reports to respective regional in charge of DataNode Operations
Liaison with PTCL & other operators for the up gradation and commissioning of new circuits.
Assisting respective regional in charge of Data node operations for preparations of proposals, planning, and design of network upgradations.
Other Duties assigned by respective regional in charge of Data node operations
Age Limit: 40 years