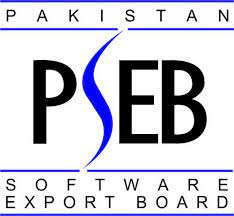 Pakistan Software Export Board
Accountant (PPS-5) (25 STPs)
Apply Now
Pakistan Software Export Board
2175 views
Share with:
Posted date
14th July, 2021
Last date to apply
10th August, 2021
Country
Pakistan
Locations
Islamabad, Lahore
Job Category
Accounting/Auditing
Salary
40,000
Job Type
Full Time
Positions
2
Experience
3 Years
Age
- 40 years
Job Description:
Qualification: MBA/BBA (Finance) or equivalent (16 years) from a university/institute recognized by HEC.
Experience: Minimum 03 years of relevant experience. 02 years of dealing with the PSDP projects and AGPR will be preferred.
Skills Required:
Excellent communication/ presentation skills with fluency in written and spoken English
Ability to work under pressure and to resolve problems in an efficient manner
Ability to lead and work effectively as part of a team
Strong interpersonal skills and ability to work effectively at all levels in a collaborative team environment
Well versed with office productivity, MS Excel, Internet, and email applications
Job Descriptions:
Assist finance officer in processing day-to-day payments, petty cash-related issues, miscellaneous expenses, scrutinizing invoices, contracts, and other project-related documents before processing the payment.
To perform routine analysis of project processes and approvals in line with regulations
Assist higher management in monitoring project payments
Assist finance officer in performing internal audits of project processes and financials
Reporting to Manager F&A and provide assistance to project director in performing routine tasks and activities
Maximum age: 40 Years
Increment: 5% Annual increment