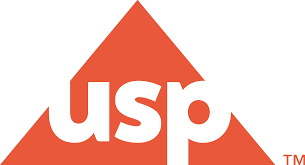 United States Pharmacopeial Convention
Provincial AEFI Coordinator for SINDH
United States Pharmacopeial Convention
1356 views
Posted date
13th July, 2021
Last date to apply
27th July, 2021
Country
Pakistan
Locations
Karachi
Category
INGO
Type
Full Time
Positions
1
Status
Closed
ABOUT US
The U.S. Pharmacopeial Convention (USP) is a scientific nonprofit organization that sets standards for the identity, strength, quality, and purity of medicines, food ingredients, and dietary supplements manufactured, distributed, and consumed worldwide. USP's drug standards are enforceable in the United States by the Food and Drug Administration, and these standards are used in more than 140 countries. USP's focus on global public health extends to lower and middle-income countries with work in over 20 countries through donor-funded programs. Our programs are focused on building the capacity of regulatory authorities and manufacturers in ensuring patient access to quality-assured essential medicines by providing: 1) Technical assistance to manufacturers to increase the supply of quality-assured priority medicines for malaria, HIV/AIDS, tuberculosis (TB), neglected tropical diseases (NTDs), and maternal, newborn, and child health (MNCH) products; and 2) capacity-building activities to regulatory authorities to fulfill their function in ensuring the supply of quality-assured medical products.
PQM+
The Promoting the Quality of Medicines Plus (PQM+) program[1] is a five-year U.S. Agency for International Development (USAID)-funded cooperative agreement with a goal to sustainably strengthen medical product quality assurance systems in low- and middle-income countries (LMICs). PQM+ provides technical assistance to Medicines Regulatory Authorities in a number of countries in Asia. This cooperative relationship supports the Drug Regulatory Authority of Pakistan (DRAP) for regulatory reforms, quality assurance systems, and strengthening the quality control laboratories in Pakistan. Moreover, PQM+ also provides technical capacity building in close coordination with DRAP and provincial health authorities.
ACTIVITY OBJECTIVE
As PQM+ supported countries are preparing for the roll-out of COVID-19 vaccination, PQM+ plans to support them in strengthening the vaccine safety surveillance system. The goal is to contribute to strengthening the system for detecting, investigating, and analyzing the adverse events following immunization (AEFIs) and adverse events of special interest (AESIs) to ensure an appropriate and rapid response. PQM+ Pakistan is seeking Provincial AEFI Coordinator for Sindh based at Karachi for the implementation of the AEFI approved workplan and provide corresponding technical assistance. The provincial AEFI Coordinator will be responsible for performing the following activities;
Assess the existing AEFI surveillance system for the Sindh province (including any AEFI Action plan for Sindh province) to identify key gaps and ability to expand capacity needed to take on additional safety activities in coordination with WHO and share finding with National AEFI coordinator for consolidation
Assist the national AEFI coordinator in organizing and facilitating a consultative meeting with all relevant stakeholders on the national action plan for AEFI surveillance for COVID-19 vaccines
Assist the national AEFI coordinator to finalize and disseminate revised National Action Plan on AEFI surveillance of COVID-19 vaccines in the respective province
In collaboration with WHO, provide technical support to strengthen provincial committees for COVID-19 vaccine safety data review, including the revision of terms of reference, the inclusion of clinical experts, and the provision of additional technical resources to support their work as needed.
Support establishment of coordination mechanisms at the provincial level among key stakeholders in the AEFI surveillance systems (e.g., provincial health departments, provincial EPI, Healthcare Commission & Healthcare
facilities), including information sharing and flow among stakeholders, roles & responsibilities for required actions
In collaboration with stakeholders (Department of Health, WHO, UNICEF), develop/revise provincial AEFI surveillance tools, including procedures for vaccine safety data review (e.g., causality assessment of serious AEFI, clusters of AEFI, emerging safety concerns)
Prepare for the training on identification and reporting of AEFI for health care workers
Review and adapt processes for timely reporting, reviewing and data sharing at provincial level.
Develop standard operating procedures (SOPs) for coordination between the Department of health, provincial EPI, and other institutions with responsibilities for AEFI surveillance.
Coordinate with national and provincial AEFI committees
Prepare investigation teams and train them on AEFI investigation activities that are relevant to the population being vaccinated.
Train on causality assessment processes using WHO causality assessment guidelines for members of the National AEFI committee, including the development of a guidance manual
Provide assistance to the provincial counterparts in identifying AESI to be monitored through active surveillance and setting sentinel sites for active surveillance of the AESI, including the development of an action plan
Prepare comprehensive plans to respond rapidly to all COVID-19 vaccine-related events
Review reports from national and provincial AEFI Committees
Provide technical assistance for the development of an Online web Application for AEFI reporting from EUA holders and Health establishments
Any other tasks related to strengthening systems for vaccine safety as assigned
MANDATORY DELIVERABLES
Sindh AEFI surveillance system gap assessment Report with recommendations
Proposed changes in AEFI reporting system as WHO guidelines
Training need assessment and prepare training plans on identification and reporting of AEFI for healthcare workers involved in AEFI reporting
SOPs for coordination between the stakeholder (DoH, Provincial EPI, Health departments) and other institutions with responsibilities for AEFI surveillance
Proposed changes in Terms of Reference (TORs) for Provincial AEFI committees as per WHO guidelines
Comprehensive plans to respond rapidly to all COVID-19 vaccine-related events
Medical or Pharmaceutical degree and or an advanced degree in public health
MINIMUM REQUIREMENTS
Minimum of 7 years of experience in dealing vaccine immunization program
Experience in strengthening vaccine safety surveillance system
Articulate, professional, and able to communicate effectively with staff and consultants and key internal and external stakeholders.
Experience in conducting assessments, trainings, performing document review, and developing reports
Ability to work independently, as well as with cross-cultural and cross-functional teams.
Willingness to travel
Strong communication and writing skills
PERIOD OF PERFORMANCE
The scope of the work defined herein should be implemented before March 2022 and the services expected to provide at least 40 hours of Level of Effort (LOE) per week.
GEOGRAPHIC AREA
The selected individual will work in consultation with the USP Pakistan and will be based in Karachi or any other location in Sindh and travel for delivering the scope of work whereas required.
REPORTING
The selected individual will report to the PQM+ Chief of Party.
EVALUATION CRITERIA
Previous Experience - 35%
Qualification and Education - 40%
Financial Proposal- 25%
IMPORTANT NOTE
The Applicant is required to have the aforementioned professional and technical qualifications. Only the applicants who hold these qualifications will be shortlisted and contacted.
Please send CV/Profile, 3-References, and Daily Rate by downloading the following ANNEX – D (Template):
https://drive.google.com/file/d/1SNQftPHB25vpRZTcznnsDrFRB8d2r7d1/view?usp=sharing
The Quoted Per Day Rate should be inclusive of all applicable taxes.
Kindly send all Technical and Financial Proposals to ATTN: USP Pakistan Procurement at [email protected] before the closing date (July 27th, 2021). When submitting your application, write "Provincial AEFI Coordinator for SINDH" in the email Subject Line.