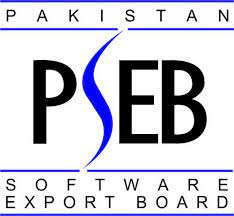 Pakistan Software Export Board
Network Technical Assistant (PPS-5) (25 STPs)
Apply Now
Pakistan Software Export Board
4951 views
Share with:
Posted date
14th July, 2021
Last date to apply
10th August, 2021
Country
Pakistan
Locations
Gujrat, Gilgit, Hyderabad, Quetta, Sialkot, Faisalabad, Bannu, Swat, Karachi, Rawalpindi, Abbottabad, Lahore, Islamabad
Job Category
Telecommunication / Engineering / Technical
Salary
40,000
Job Type
Full Time
Positions
27
Experience
2 Years
Age
- 40 years
Job Description:
Location: Gujrat(01), Gilgit(01), Hyderabad(01), Quetta(01), Sialkot(01), Faisalabad(01), Bannu(01), Swat(01), Karachi(01), Rawalpindi(01), Abbottabad(01), Lahore(10), Islamabad(06)
Qualification: BSCS, BSSE, BS IT, BS Telecom, BE Electronics/Telecom (minimum 16 years of education) from a university/institute recognized by HEC.
Experience: Minimum 02-03 years post qualification relevant experience
Skills Required:
Excellent communication/ presentation skills with fluency in written and spoken English
Ability to work under pressure and to resolve problems in an efficient manner
Ability to lead and work effectively as part of a team
Strong interpersonal skills and ability to work effectively at all levels in a collaborative team environment
Well versed with office productivity, MS Excel, Internet, and email applications
Job Descriptions:
Responsible for maintenance and troubleshooting of IP Network at customer end and backbone connectivity.
Performing customer support and handling of customer queries
Responsible for Lease line data circuit monitoring.
Maintaining troubleshooting logs.
Providing technical and network support to the customer
Other related tasks assigned by the supervisor
To provide technical support to bandwidth clients and ensure smooth network operations through vigilant monitoring of network performance.
Reporting to Regional Incharge of Data Node Operations / Project Officer (Networks)
To interact with PSEB customers to ensure that they are satisfied with the services being provided by PSEB
Maximum age: 40 Years.
Increment: 5% Annual increment