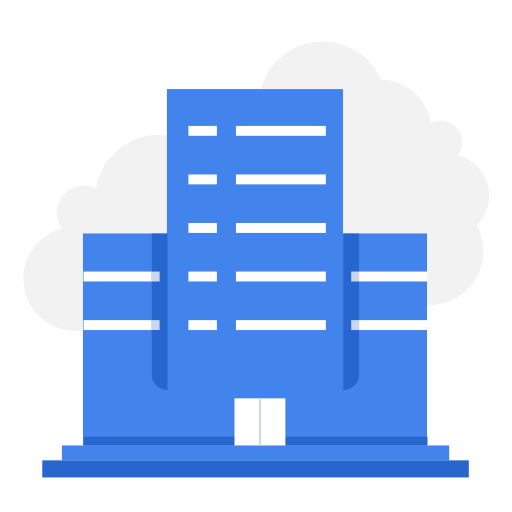 Governance & Policy Project KP
Monitoring & Evaluation Officer
Governance & Policy Project KP
1999 views
Posted date
15th July, 2021
Last date to apply
31st July, 2021
Country
Pakistan
Locations
Peshawar
Category
Government and Policy
Type
Contractual
Positions
1
Experience
8 years - 10 years
Status
Closed
Position Title: Monitoring & Evaluation Officer
Duty Station: Office of the Ombudsperson for Protection of Women against Harassment at the Workplace, Khyber Pakhtunkhwa
Gender: Female
Period of contract: The contract period will be one year or till project completion whichever is earlier.
Background
The Government of KP and its leadership had expressed a commitment to provide safety and protection in order to reduce harassment in the workplace and private lives with a vision to create a conducive environment by strengthening the status of women in KP. To this effect, the government has set up a KP Ombudsperson's office in Khyber Pakhtunkhwa lately which aims to comply strictly and implement the Anti-harassment and protection for women Act 2012 in Khyber Pakhtunkhwa and is committed to making the work environment dignified by effectively implementing the workplace harassment law. In this regard, the government of KP had passed the protection against Harassment of Women at the Workplace Act, 2010. After the amendment in the law, the Khyber Pakhtunkhwa protection against harassment of Women at Workplace Amendment Act, 2018 has been implemented by receiving the complaints of the harassment cases to address concerns of the victims to ensure a friendly and harassment-free environment for the protection of women and girls rights and integrate the gender-balanced in the development process of the Government of KP.
The rationale for hiring Monitoring Officer:
With the aim of strengthening the quality of joint initiatives and the internal capacity of the KP Ombudsperson's Office delivering the specific objectives:
1) To build a comprehensive Results-Based Monitoring and Evaluation System
2) To support the development and implementation of an evidence-based M&E framework for the entire KP based on specific initiatives carried out by KP Ombudsperson's Office
3) Enhance the capacity of the watch/core committees at the district level on results-based monitoring
4) Upgrade the internal capacity of the KP Ombudsperson's Office through knowledge transfer and skills training to develop robust and relevant M&E system.
5) Review and technically advise the team in reviewing the internal M&E process and reporting
6) Develop mid-term review and annual progress reports
Expected Outputs / Deliverables:
Develop and design result based M&E framework including annual targets and indicator monitoring tools
Enhance the internal M&E capacity of the program staff as identified by KP Ombudsperson's Office.
Transfer of knowledge through training sessions to inter-departmental core/watch committees and other program staff documented
Develop a monitoring mechanism and tools to monitor the district watch committees established at divisional/district level to assist in simplification and harmonization of M&E tools.
Develop guidelines on review of internal M&E processes and reporting
Quarterly, Mid-term and annual progress reports
Develop Key performance indicators and framework aligned with National development plan M&E mechanism and imminent global sustainable developmental goals
Give technical feedback on monitoring and evaluation plans for new proposed activities and budget revisions to ensure that plans are risk-based and focus on measuring results (e.g. checking monitoring and evaluation budgets are allocated and appropriate log-frame indicators and outcome targets are documented).
Contribute to the analysis of outcome data and recommend improvements to Ombudsperson's interventions and enhance the ability to demonstrate outcome focused results.
Produce frequent monitoring and evaluation progress reports with status of results and implementation of improvements.
Follow-up on monitoring and evaluation findings to ensure that corrective actions are taken and/or adjustments are made to the program's responses as required.
Train partner staff inappropriate monitoring and evaluation techniques to build the capacity of staff, increase awareness on the importance of monitoring and evaluation and encourage accountability for demonstrating results.
Work in close collaboration with internal counterparts and external partners to strengthen the quality and consistency of monitoring and evaluation activities in the field.
Work in close collaboration with internal counterparts and external partners to strengthen the data quality, accuracy, and consistency to build credible performance evidence.
Provide monitoring and evaluation findings and recommendations to support performance planning and risk analysis, security risk management and risk mitigation activities.
Build partnership with other stakeholders if required with timelines around agreed activities
Identify mechanisms by which to strengthen Results-based M&E, with particular attention to benchmarking cross-cutting issues of women and girls safety and protection
Suggest ways to increase communication and exchange good practices with all the districts in the KP.
Enhance knowledge/skills of specific staff at district level on new approaches and methodology so as to provide timely technical assistance to all the partners in the area of Results-based M&E
Required Qualification and Experience
Advanced University degree in Sociology, Social Development, Development, Economics or Performance Management or other relevant fields, or First University degree with additional years of relevant work experience and/or training/courses
At least 8-10 years of experience in the area of RBM, Strategic Planning, and M&E-related capacity building.
Proven experience in the monitoring and evaluation of development projects, if possible with UN agencies.
Experience in delivering training on M&E and data analysis.
Experience in qualitative and quantitative M&E approaches.
Background in training and M&E advising in donor-funded programs and for government officials
Experience in developing M&E results frameworks and progress reports
Good knowledge of donor and public sector procedures and operational activities for development is an advantage.
Language:
Excellent command of one working language
Reporting line:
The Monitoring and Evaluation Officer will report to the Chairperson of KP Ombudsperson's Office.