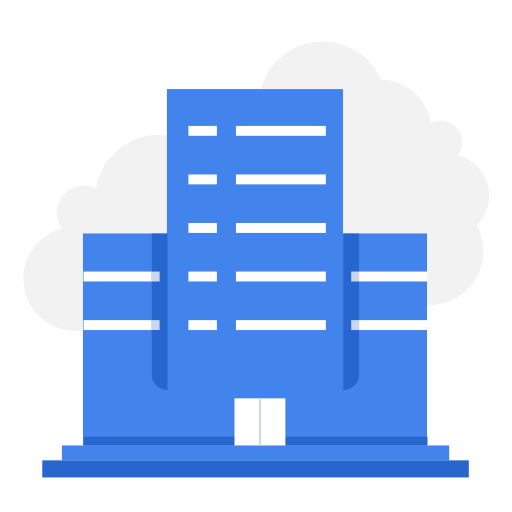 International Organization
Consultant - English Translation of study "Climate Change and Islam"
International Organization
4000 views
Posted date
7th July, 2021
Last date to apply
13th July, 2022
Country
Pakistan
Locations
Islamabad
Category
Consultancy
Type
Consultant
Positions
1
Terms of Reference
English Translation of study "Climate Change and Islam"
| | |
| --- | --- |
| Location(s) | Islamabad |
| Time Frame | To be discussed |
| Tentative Start date | 15/07/2021 |
| | |
1.Background
In recent years, Pakistan has witnessed catastrophic climate-change induced natural disasters and ranked 7th most vulnerable country to climate change on the 'Global Climate Risk Index. In this scenario, Government and the civil society organizations including faith actors need to accelerate the pace of progress required to scale up human and financial resources to help vulnerable communities to better prepare for climate change impacts and transformation to a safer environment. The challenges ahead require sincere commitments from all faith communities to take concrete actions to reduce emissions. Acknowledging the possible role of Faith Based Organization (FBOs), faith actors and civil society for climate change, after Paris Climate Conference, Pakistan fully support implementation of the Paris Agreement and other decisions adopted at COP 21. These commitments outlined in national roadmaps needs further research on how to transform our societies and economies to clearly integrate into national development plans.
An international Organization and its partners are also contributing to commitments under national roadmaps. THE ORGANIZATION Pakistan commissioned a research study "Climate change and Islam" under its project Faith based Climate Action in 2020. The research assessed relevance, effectiveness, and sustainability of engaging faith actors and their institutions to identify faith-based strategies to cope with and respond to climate change challenges in Pakistan. This study has also analysed faith-based knowledge of Islam, including ethical and moral references, their calling, obligations, mandate, and practices relevant to climate change. The research report is developed in Urdu language.
The Assignment
An International Organization in Pakistan is looking to hire a consultant to translate and compose research report in English. The particulars of the report are as follows:
| | |
| --- | --- |
| Title page(s) | |
| Table of Contents Page | |
| Acronyms | |
| Glassory | |
| Main boy | |
| Font style | |
| Font type | |
| Report Languages | |
| References Type | |
| Reference Languages | |
| Page layout | |
| | |
2. Scope and responsibilities
The organization is seeking the services of a translator who could translate and compose English version of this research. The Organization will publish Urdu and English version of its research study to reach out national and international readers including organization head office, donors. The English version of this research will be used to inform organization's faith-based climate initiatives in Pakistan.
The organization is expecting from consultant to ensure following:
The English translation of the content must be made in an easy-to-understand language and must be reflective of true meaning of the Urdu version.

Compose draft English version of the translation in MS Word.

Ensuring English language excellence and proofreading, including vocabulary, expression and grammar as well as all relevant terminologies.

Ensuring quality check and proofreading of translation and that no typographical errors are left in the final text.

Ensuring proper referencing, glossary etc. as provided in Urdu version.

The translator is required to complete the assignment within the required deadlines.
4.Deliverables
The consultant will Translate, review, and finalize the ready to print document in English ensuring the accuracy of the content.
Prepare the English draft of the study for THE ORGANIZATION and ORE's review.

Finalize the document after addressing THE ORGANIZATION and ORE's feedback for printing
5. Timeframe – schedule
The consultant is expected to complete the assignment in 3 months starting from the date of signing the agreement. However, the final timeframe will be agreed with the selected consultant at the time of signing of contract.
Major tasks/outputs of assignment

Responsibility

Max. days of work required

Deadlines

Preliminary meeting(s), translation, and composing of report.

THE ORGANIZATION and Consultant

Response to first round of THE ORGANIZATION / Organisation for Research and Education (ORE) feedback on first draft the report.

Consultant

Response to second round of THE ORGANIZATION /ORE feedback in draft 1.

Consultant

Total days

90 days
6. Reporting:
Consultant will coordinate with and report to THE ORGANIZATION Programme Coordinator PB.
Roles & Responsibilities
THE ORGANIZATION :
Overall quality Review of document, final check and sign off.
Consultant:
The consultant will undertake the following tasks:
Translate URDU version of Research study "Climate change and Islam" to English.
Review and editing of the language in English version. Revision and correction in consultation with ORE/THE ORGANIZATION for finalising the document.
Thorough proof-reading of laid-out translation.
Compose the final document for printing
7. Qualifications and skills
Excellent knowledge of Urdu and English (expert level)

Must have minimum Master level degree or higher in English literature or any other relevant field.

Demonstrated experience of translations from Urdu to English for clients such as NGO/INGO, research institutes, Human rights organizations, international organizations, translation services or other translation users.

Experience in having translated a similar report will be a plus.

Knowledge of and familiarity with Pakistan context, religious and cultural sensitivities.

Understanding of climate related issues and demonstrated knowledge of these will be a plus.
Submission:
The deadline for application is COB July 13,2021 at [email protected] the following documents:
One recent example of similar document translated by the applicant. Preferably a public link to the document.

Daily rate.