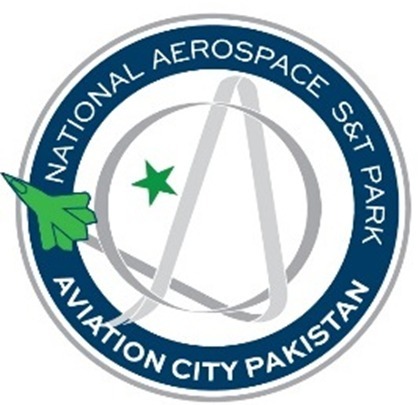 National Aerospace Science and Technology Park (Aviation City Pakistan)
Frontend Developer - Engineer
National Aerospace Science and Technology Park (Aviation City Pakistan)
4363 views
Posted date
31st August, 2021
Last date to apply
31st March, 2022
Country
Pakistan
Locations
ISB
Category
Computer and Information Technology
Positions
2
Status
Closed
Job Description
Highly skilled computer programmer who is fully hands-on with frontend programming and having sufficient experience of producing scalable, multi-tenant software solutions. As a frontend developer, you should be comfortable around both front-end and back-end coding languages, development frameworks and third-party libraries. You should be a team player with a knack for contemporary UX and UI standards, visual design and ability to work with front-end developers, graphic designers for web design features.
You will be required to see out a project from conception to final product, requiring good organizational skills and attention to detail. You should be fully conversant with Agile methodologies in your approach.
Responsibilities
Translation of the UI/UX design wireframes to actual code that will produce visual elements of the application

Take an active role on both designing and implementation to ensure that the application works as well as how it looks

Seeing through a project from conception to finished product

Building reusable code and libraries for future use

Staying abreast with contemporary programming languages

Fully hands-on with front-end technologies like HTML5, CSS3, JavaScript, and XAML.

Fully conversant with OOP techniques, design patterns, Secure Coding (OWASP standards) and agile software development methodologies

Fully conversant with GitHub, version control techniques.

Fully conversant with Opensource customization

Understanding differences between multiple delivery platforms such as mobile vs desktop, and optimizing output to match the specific platform (responsive application design)
Qualification and skill requirements
Proven experience as a frontend Developer

Degree / Diploma in computer science or relevant field.

Working knowledge of CMS/MVC frameworks (Drupal, Django, Joomla, Laravel etc.)

Fully conversant with JavaScript frameworks such as React, Vue, and Node.js.

Familiarity with server-side languages such as Java, Python, Go Lang, Ruby, Java, PHP, and .Net.

Familiarity with database technology such as MySQL, Oracle, and MongoDB.

Familiarity with UX design tools like Figma, InVision Studio, Sketch, and Adobe XD.

Team worker.
Previous Experience
04 to 05 years in the field of software development with minimum 02 years provable experience as frontend developer.
Additional Notes
The hired individual will undergo a 2-3 months training period during which the engineer will be on probation. The final appointment will be confirmed after completion of the training period.

Pakistani Diaspora is highly encouraged to apply.

All jobs are Contractual (with Career Track option)
Requirements
---
Requires you to add CNIC Number.
Related
---