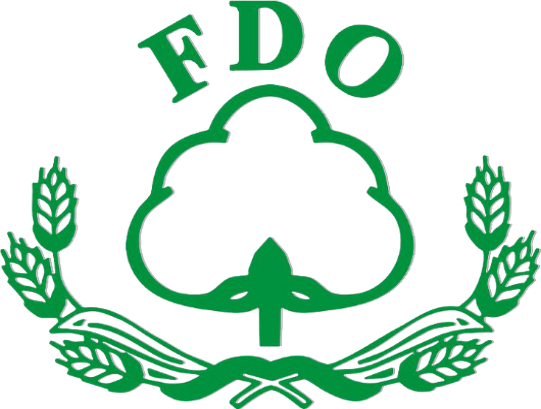 Farmers Development Organization
Farmers Development Organization
1900 views
Posted date
10th May, 2022
Last date to apply
16th May, 2022
Country
Pakistan
Locations
Rangpur, Muzaffargarh
Category
Community & Social Services
Experience
2 years
Status
Closed
Farmers development organization (FDO); with technical assistance of Welthungerhilfe (WHH), is implementing food and nutrition security project through linking agriculture, natural resources, Nutrition, plus enterprise & Wash) in two (2) union councils of District Muzaffargarh i.e. UC Chak Farazi (riverine) and UC aziz abad (drought). The Nutritionist Officer will be responsible to assist the Project team in implementation of Nutrition Component of project and to take all the relative supportive measures to ensure the effective implementation of all nutrition related activities as described in project design. S/he will take lead to develop and disseminate all nutrition messages and activities, and foster the preparation of diverse diet, especially for pregnant and lactating women as well children under <_ 02 years of age and coordinating activities with the government nutrition unit at district and provincial levels. S/he is expected to work closely with field teams and externals for quality delivery of trainings/sessions related to F&NS, 100 day window opportunity, PLA, food processing and perseverance and formation and leading children school clubs etc.
1.

KEY RESPONSIBILITIES:
Ensure smooth execution of PLA (participatory learning & action), 1000 day window opportunity and other food and nutrition related trainings for PLWs and children -<2 years.
To identify PLA facilitators, ensure their ToT and completing PLA cycle with efficiency and effectiveness in community with help of PLA facilitators
Ensure inclusion of targeted women (PLWs, PWDs, transgender, minorities) and teach them to learn through better diversified food practices.
Contribute to the development of training curricula, IEC material, tools and related resources for workshops and seminars Support in sharing and gathering information with / from local communities in the project site in order to improve Nutrition standards in the community.
Nutrition assessment of women of reproductive age, PLW and children <_2 years through assessment campaigns with technical assistance of health department.
Giving awareness to community on importance of health and hygiene and its link with nutrition and food security, safe drinking water, dietary diversity and etc.
To establish children clubs and aware children (members of children club) on nutrition and food security, health and hygiene, safe drinking water and etc. through interactive sessions/ games
To run campaign to change behavior of targeted communities by keeping in view behavioral change communication (BCC) strategy.
Any other duty and responsibility assigned by the management as needed.
QUALIFICATIONS:
The following are requirement for this position:
a) MA /MSc/BS (preferably Nutrition / social work / sociology / anthropology).
b) Minimum of 2-3 years relevant experience in any well reputed organization.
c) Computer Literate with Good command on MS Office.
Apply By:
Note: Local female applicant are requested to apply
Interested candidates submit theor CVs mentioning Position applying for at: [email protected]
Last date to apply: 16th May 2022
Applicants already submitted the applications do not need to re-apply.
Irrelevant applications are requested for not applying for this position