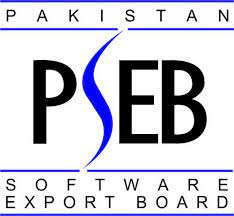 PSEB
Assistant Manager Research & Publications
PSEB
741 views
Posted date
14th November, 2021
Last date to apply
28th November, 2021
Country
Pakistan
Locations
ISLAMABAD
Category
Arts, Design, Entertainment, and Media
Type
Full Time
Positions
1
Experience
3 years
Age
35 years
Status
Closed
Reports to: Chief Marketing Officer, PSEB
Work Location: Islamabad
Maximum Age: 35 years
Qualification & Experience:
Minimum 16 years of education with degree in marketing, international business/relations, communications, business analytics, or business administration from HEC recognized local or international University. MBA or a higher degree in Marketing is highly desirable.
Minimum 3 years of experience in technology market research, international marketing, business analytics and consulting, ideally in technology research and/or consulting organization or in international technology firm.
Key Responsibilities:
Assists in designing, developing, and publishing in-depth research studies and reports, including quantitative and qualitative research on Pakistan's IT & ITeS sector and its sub-sectors, encompassing both the demand side and supply side. Assists in coordination with research and consulting firms as and when required to carry out the research studies and reports, and assists in enabling outreach of publications in international markets and forums.
Assists in designing, developing, and publishing whitepapers, surveys, and reports on Pakistan's IT & ITeS sector covering multiple subjects and areas of interest, including case studies and success stories etc.
Assists in generating in-depth trade & intelligence reports and guides on existing, emerging, and potential markets, highlighting the opportunities and challenges as well as recommendations on how to enter and expand business in these markets.
Assists in ensuring availability of intelligence on competing countries to support strategic decision making, by gathering intelligence on marketing and business development strategies of competitor countries for IT & ITeS sector, their products and services, sales, policies, and incentives being offered to IT & ITeS sector.
Coordinates with the relevant public and private entities within the country and abroad to carry out given assignments.
Carry out any other duties and responsibilities, as and when directed.