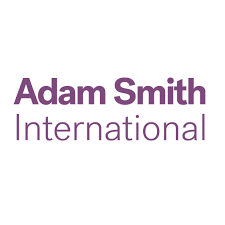 Adam Smith International
Adam Smith International
1616 views
Posted date
16th November, 2021
Last date to apply
25th November, 2021
Country
Pakistan
Locations
Peshawar
Category
Operations / Administration
Type
Full Time
Positions
1
Status
Closed
Job Description
Title: Administration Assistant
No of Position: 1
Duty Station: Peshawar
Job Nature: Associate contract
Contract End date: March 31, 2022
Line Management
The Administration Assistant reports to and works under the supervision of the Office Manager and
Head of Operations.
Key Responsibilities
Coordinate all logistical arrangements for the staff, including accommodation, transport, and flight bookings.
Assist in procurement process when needed (including the arrangement of three vendors as per process).
Coordinate with the Fleet coordinator and manage fleet-related record sheet, Leave schedule sheet of drivers and support staff, on a monthly basis, and vehicle fuel record.
Manage petty cash reconciliation and office day-to-day procurement includes stationary, grocery and printer toners.
Prepare and submit requests for payments to the finance department.
Provide logistical support to staff for meetings and workshops including refreshments, attendance sheets, per-diems, and printing material.
Assist to update the asset register and asset tagging on a monthly basis
Prepare and verify advance adjustment of drivers.
Distribute tax challans forms to the vendors.
Manage office maintenance, vendors, and operational contracts.
Other duties as specified by the Line Manager and Project Manager, and over the course of this assignment these terms of reference may change which could require the staff member to adapt the scope of work and be flexible in the delivery of said work.
Skills and Qualifications Required
Qualification:
Bachelor's Degree in any related discipline.
Experience: 2 to 5 years working experience in office administration, procurement and logistical support, alongside demonstrated experience in financial management including a basic understanding of internal controls and Information Technology.
Required Skills:
Good written and verbal use of the English language (this will be tested during the selection process).
Strong interpersonal skills and the ability to build a strong, trusting, and productive working relationship with both clients and colleagues.
Proficient in MS Office (Word, Excel, PowerPoint, and Outlook) especially in Excel.
Apply By:
If you wish to apply please drop your resume not more than 2 pages at [email protected]