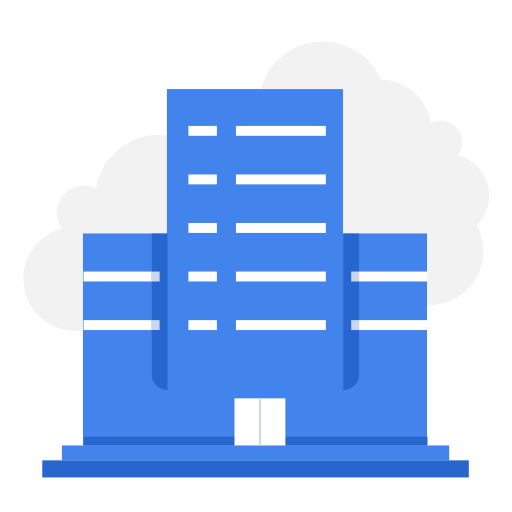 International Trade Centre
National Consultant to Review National Seeds Act and Seed Rules to Propose amendments in the lawand Rules with respect to Balochistan
International Trade Centre
3277 views
Share with:
Posted date
24th April, 2021
Last date to apply
8th May, 2021
Job Category
Consultancy
Job Status
Closed
Job Description:
TORs: National Consultant to Review National Seeds Act and Seed Rules to Propose amendments in the lawand Rules with respect to Balochistan
The Project
GRASP is a six-year project designed to reduce poverty in Pakistan by strengthening small-scale agribusinesses in two provinces: Sindh and Balochistan. The Project will help small and medium-sized enterprises in horticulture and livestock become more competitive by making improvements at all levels of the value chain. GRASP is implemented by the International Trade Centre – the joint agency of the United Nations and the World Trade Organization – with active participation from local partners. The project is funded by the delegation of the European Union to Pakistan.
GRASP will take a holistic approach to building MSME competitiveness in agribusiness value chains starting from a deep understanding of markets and working back through the value chain to enable MSMEs and ultimately producers to create and capture additional value. To do this, GRASP will implement three outputs:
Output-1. Institutional capacity strengthened and business environment improved for rural MSME development
Output-2. Agribusiness service providing MSMEs (run by Male/Female) and their BIOs are capacitated to enhance primary production and quality.
Output-3. Commercially operating MSMEs Male/Female) are trained in appropriate environmentally sustainable technologies value and enhance marketed volumes
Under intermediary outcome 1, GRASP will seek to improve the regulatory and institutional frameworks, at federal and provincial levels in Sindh and Balochistan, in the areas of domestic commerce, agricultural policies, rural MSME development and food safety, including plant and animal health. GRASP will undertake regulatory reform by developing and sustaining policies, laws, regulations (including upgrading existing laws) and strengthening government institutions to reduce barriers to competition and market openness, and foster market dynamics, while ensuring essential social and environmental welfare. .GRASP will employ highly inclusive approaches to the design and implementation of regulatory reforms through close participation of all relevant stakeholders, especially the private sector including the small hold farmers and women through wide range consultations and public private dialogue (PPD).
The need to review and propose specific amendments in the National Seeds Act and rules made there under, was identified during consultations with the stakeholders during the inception phase of the GRASP project. In this context, it is deemed necessary to support the Government of Balochistan in reviewing the National Seeds Act of Pakistan and rules made there under to suggest appropriate changes in the existing law and rules for the consideration of the Provincial Cabinet of Balochistan.
Accordingly, GRASP project wants to engage a consultant to assist the Agriculture and Cooperatives Department, Government of Balochistan to review the existing national law and rules related to seeds in consultation with the relevant stakeholders from public and private sector and come up with suggestions for amendment in the abovementioned law and rules for consideration of the Provincial Cabinet of Balochistan.
The activity directly contributes to activities given below:
Output 1.2. (Agricultural policies) Agricultural policies reviewed and conducive for enhanced value chain competitiveness.
Activity 1.2.2: For selected laws, regulations, acts and procedures (including amendments) identified during the inception phase of GRASP, conduct regulatory impact analysis with the private sector; and governments' objective analysis with the public sector to identify challenges and requirements of each stakeholder group
Activity 1.2.5: Engage with relevant government departments and private sector to develop new laws and regulations, and provide support for approvals
Description of Duties/Responsibilities:
The ITC-GRASP project is seeking services of highly qualified legal expert/ consultant to review the National Seed Act and rules made there under to formulate set of proposals for appropriate amendments in the law and rules to address issued faced by stakeholders in Balochistan province. The consultant will review the Seed Act and Rules and will undertake a regulatory impact analysis of relevant existing and correlating Acts, laws and policies as well as international best practices and evolving trends.
The consultant will be required to conduct bilateral consultations and hold consultative seminar in coordination with GRASP Balochistan Team and Agriculture and Cooperative Department, Balochistan. The consultant is expected to employ inclusive approach to produce suggestions for the potential amendments by engaging with relevant government departments as well as private sectors (including vulnerable groups such as small scale farmers, SMEs and women) to identify needs and challenges.
The Consultant will work under the guidance of the Islamabad based Deputy GRASP Coordinator cum Policy Specialist in association with Balochistan GRASP Lead and under the overall supervision of GRASP Coordinator. The consultant will be required to collaborate with other ITC GRASP staff and consultants working on the GRASP project.
It is the responsibility of consultant to ensure that he/she has obtained the necessary permissions required to perform his/her services under this consultancy contract and for the subsequent dissemination of the information by ITC in any form. ITC maintains the overall intellectual property rights over the final deliverables produced under this assignment.
Expected Outputs and Timeline:
Activities

Expected Outputs

Timeline

Conduct literature review including analysis of existing National Seed Act, 1976 and rules made there under. He/she should also undertake a regulatory impact analysis of existing and correlating acts, laws and policies in Pakistan. The review should also include the best international practices (especially from comparable countries) and based on the review, an issue paper should be developed.

Issue paper is produced

Week 1

Hold consultations with the relevant stakeholders in public and private sectors to identify the needs and challenges faced by government as well as private sector actors to gain understanding of government objectives. Carry out institutional analysis of Agriculture Department and propose after crafting, institutional arrangements for promulgation of

the seed act. Subsequently, come up with draft narrative for the proposed potential amendments in the National Seeds Act and rules made there under

Outline and narrative are produced (the areas included in the outline will be validated by ITC and Agriculture Department)

Week 2-3
| | | |
| --- | --- | --- |
| Develop a presentation and present the proposed amendments to the Agriculture and Cooperatives Department Government of Balochistan and other stakeholders. Based on the feedback finalize the proposed draft amendments to the law and rules and submit to ITC GRASP | Presentation is delivered | Week 4 |
Travel
Travel, within the province to conduct consultation workshops and meetings.
Fees: Lump sum fee for the assignment.
Required education, skills and experience
The consultant should have the following education, skills and experience:
Education:
Master's degree (or higher) in Law, Economics, Agriculture, Applied Economics and/or a closely related field with sound experience of working in Balochistan.
Experience:
10 year experience in policy/regulatory framework reforms and formulation
Practical experience of working with government departments for policy reforms
Sound knowledge and understanding of Federal and Provincial relevant laws, policies and Acts
Language proficiency:
English and Urdu
Excellent communication skills
Strong capacity to design policy reform documents
Good knowledge of institutions involved at the Federal and provincial level
Extensive knowledge of institutional and regulatory frameworks in Pakistan and Balochistan
Excellent report writing skills
Skills:
Excellent communication skills
Strong capacity to design policy reform documents
Good knowledge of institutions involved at the Federal and provincial level
Extensive knowledge of institutional and regulatory frameworks in Pakistan and Balochistan
Excellent report writing skills