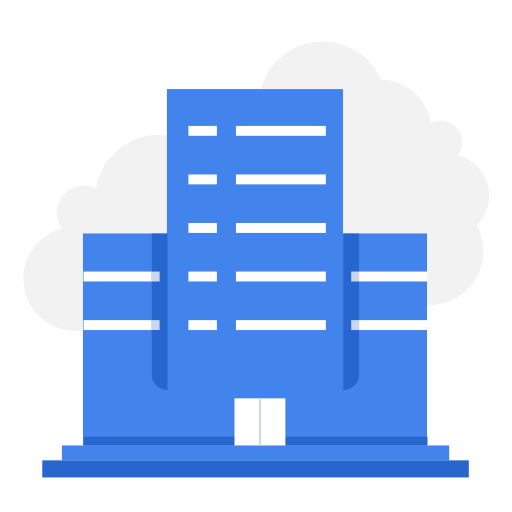 U.S. Pharmacopeial Convention (USP)
Consultancy Services For Senior LAB Specialist For ISO 17025 – 2017 For Calibration Laboratory
Apply Now
U.S. Pharmacopeial Convention (USP)
1365 views
Share with:
Posted date
4th May, 2021
Last date to apply
21st May, 2021
Country
Pakistan
Locations
Islamabad/Rawalpindi, Lahore, Karachi, Quetta, Multan, Bahawalpur, Faisalabad, Peshawar
Job Category
Consultancy
Job Type
Consultant
Positions
1
Job Description:
ABOUT US
The U.S. Pharmacopeial Convention (USP) is a scientific nonprofit organization that sets standards for the identity, strength, quality, and purity of medicines, food ingredients, and dietary supplements manufactured, distributed, and consumed worldwide. USP's drug standards are enforceable in the United States by the Food and Drug Administration, and these standards are used in more than 140 countries. USP's focus on global public health extends to lower and middle-income countries with work in over 20 countries through donor-funded programs. Our programs are focused on building the capacity of regulatory authorities and manufacturers in ensuring patient access to quality-assured essential medicines by providing: 1) Technical assistance to manufacturers to increase the supply of quality-assured priority medicines for malaria, HIV/AIDS, tuberculosis (TB), neglected tropical diseases (NTDs), and maternal, newborn, and child health (MNCH) products; and 2) capacity-building activities to regulatory authorities to fulfill their function in ensuring the supply of quality-assured medical products.
PQM+
The Promoting the Quality of Medicines Plus (PQM+) Program, a Cooperative Agreement between the United States Agency for International Development (USAID) and the United States Pharmacopeia (USP) is a five year (2019 - 2024), PQM+ that improves access to quality-assured priority medicines and addresses the proliferation of poor-quality medical products in low and middle-income countries through cross-sectoral and systems strengthening approaches and the application of international quality assurance standards across the pharmaceutical system. By sharing scientific expertise and providing technical support and leadership, we help create resilient and robust local health systems that address diseases like HIV/AIDS, tuberculosis, malaria, and neglected tropical diseases, as well as improve maternal, newborn, and child health.
ACTIVITY OBJECTIVE
USP - PQM+ Pakistan team would like to hire services of Consultant for ISO 17025-2017 for calibration laboratories who will provide technical support for managing all laboratory strengthening activities related to calibrations (including quality management system) of the project in the country. S/he will provide technical support to the Ministry of Health and Population/DRAP/ provincial government and lab stakeholders on developing or updating lab strategy and will take the lead on planning and implementing activities to improve quality and performance of lab services as well as secure ISO 17025-2017 accreditation for calibration laboratory. Under the overall direction of PQM+ Chief of Party and Deputy Chief of Party the entity/Individual will:
Provide technical support and mentorship in the planning, conduct, and reporting of assessments, audits, and accreditation-ready inspections of quality control laboratories for calibration purposes against ISO 17025-2017 or other standards performing services to the Laboratory System Strengthening Program.

Provide advisory services to the teams as well as other stakeholders on the development and implementation of continuous improvement initiatives upon request to build laboratory capacity and quality with reference to ISO 17025-2017 or other standards and requirements.

In close collaboration with the laboratory, management leads the follow-up of needed corrective and preventive actions following audits. Along with the root cause analysis principle and process, like fishbone analysis.

Responsible for developing and implementing continuous improvement initiatives upon request to build laboratory capacity and quality with reference to ISO 17025-2017 standards for calibration activities.

Take an active role in developing generic Quality Manual, SOPs, and work instructions with reference to ISO 17025-2017 or other standards.

Develop a system of calibration services for both in-house activities and intra laboratory calibration services.

Provide technical assistance to laboratories and others as needed and requested as part of overall capacity building and continuous improvement schemes.

Preparation of training materials and deliver trainings to laboratories for calibration activities.

Prepare a stepwise approach to develop a Laboratory quality management system in the laboratory.

Coordinates and supports selection, procurement, distribution, and maintenance of laboratory supplies and instrumentations for laboratories performing services and duties as needed for calibrations.

Develop the laboratory safety manual to ensure safe working practices, occupational health safety standards in laboratories.

Prepare the lab for successful pre-assessment and final assessment by PNAC for accreditation as a Calibration laboratory.
MANDATORY DELIVERABLES
Lab assessment report

CAPA plan and period implementation report

List of all SOPs or any other document developed or reviewed.

Pre-assessment report of ISO audit

ISO 17025 Certification by PNAC or any other equivalent authority

Manuals for QMS, checklist, methodology for root cause (investigation) analysis.

All requirements related to calibration laboratory as required by ISO 17025:2017.
MINIMUM REQUIREMENTS
At least a bachelor's degree/Doctor of Pharmacy or its international equivalent in laboratory sciences within a quality control/meteorological discipline or specialty.

At least 5 years' experience working with quality control/calibrations laboratory systems strengthening.

At least six years related work experience in laboratory calibration services and audits or at least seven years in a senior laboratory management position required to perform all calibration-related activities for a Calibration laboratory under ISO 17025:2017.

Demonstrated ability and aptitude to perform laboratory calibrations and assessments against accepted national and international standards and regulations.

Demonstrated creative problem-solving skills.

Demonstrated experience in training and mentoring staff and others.

Demonstrated experience of working in a Calibration Laboratory accredited by the competent authority.

Excellent oral and written communication skills in English; knowledge of the local language is desired.
PERIOD OF PERFORMANCE
The scope of the work defined herein should be implemented within the years 2021-2022. The assignment will be required 20 Working Days Level of Effort (LOE).
GEOGRAPHIC AREA
Selected firm/ individual will develop and work remotely in consultation with USP Pakistan team and travel Islamabad, Lahore, or where required for delivering the scope of work. USP Pakistan may decide to change the locations (city), increase or decrease the number of deliverables. The Consultant will be informed of such a change in advance.
REPORTING
Selected firm/ individual will report to the PQM+ Deputy Chief of Party.
EVALUATION CRITERIA
Financial Proposal- 50%

Past Experience - 25%

Qualification and Education - 25%
IMPORTANT NOTE
The Consultant (Firm/Individual) is required to have the aforementioned professional and technical qualifications. Only the applicants who hold these qualifications will be shortlisted and contacted.
Please send CV/Profile, 3-References, and Daily Rate by downloading following ANNEX – D (Template):
https://drive.google.com/file/d/1SNQftPHB25vpRZTcznnsDrFRB8d2r7d1/view?usp=sharing
The Quoted Per Day Rate should be inclusive of all applicable taxes, traveling and any other associated costs.
Kindly send all Technical and Financial Proposal to ATTN: USP Pakistan Procurement at [email protected] before the closing date May, 21st 2021. When submitting your application, write "ISO-17025 Consultant - Pakistan" in the email Subject Line.